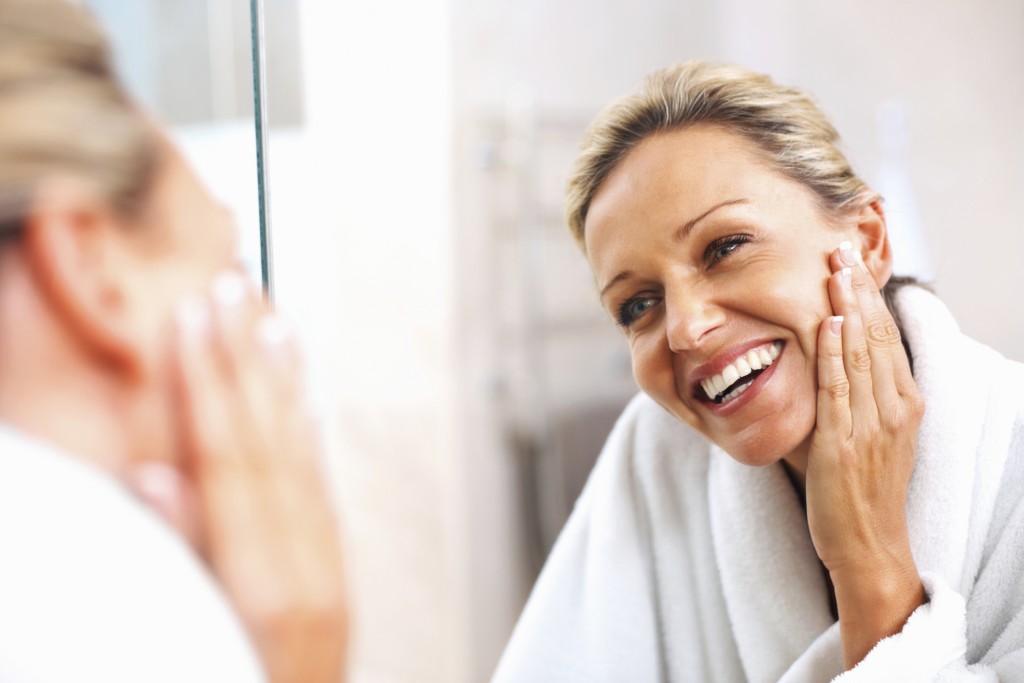 We are unable to stop the clock and prevent wrinkles from deepening. After 30, every woman's facial skin loses firmness. It is dull and coarse. Deep skin layers lack water and substances keeping the skin healthy. Luckily, you can easily deal with these unwanted changes. Discover the ways to care for aging skin.
Why does the skin grow old?
The aging process occurs both on the skin surface and in its deeper layers. With the passing time, collagen and elastin fibers – responsible for the skin firmness – are weaker. There is less fat tissue so wrinkles are clearly visible. All natural substances, responsible for skin hydration, disappear, leading to dry, dull and rough skin. The cellular division is less intense.
How to care for the skin at home?
To hinder skin aging processes, you need the right skin care routine. In your daily skin regimen, make use of UV filter creams (the sunlight contributes to the appearance of wrinkles and hyper-pigmentation, and the loss of moisturising substances), a hydrating face wash (it cannot include skin-drying, strongly-washing ingredients), a night cream or serum with active substances and a scrub (for a skin repair).
Ingredients which delay the occurrence of wrinkles
While shopping for anti-aging skin products, always check the ingredients. The following substances will help you fight the wrinkles:
RETINOL
rebuilds the protective barrier
locks water in the epidermis
delivers elasticity and hydration
controls the function of sebaceous glands
helps to treat acne
eliminates fine lines
reduces pigmentation spots
HYALURONIC ACID
moisturises the skin
protects from the loss of water
makes the skin smooth
enhances repair
ensures skin elasticity and adds bounce
smoothes wrinkles
VITAMIN C
brightens discolored skin
stimulates the production of collagen and elastin
evens out the skin tone
fortifies blood vessels
fights free radicals.