In the past they were thin because of excessive plucking. Today, they are dark, dense and natural. Even though eyebrow trends change, the methods of care remain the same. The best for this purpose is Nanobrow eyebrow conditioner. Check how it works. Maybe it will make you fall in love with your eyes.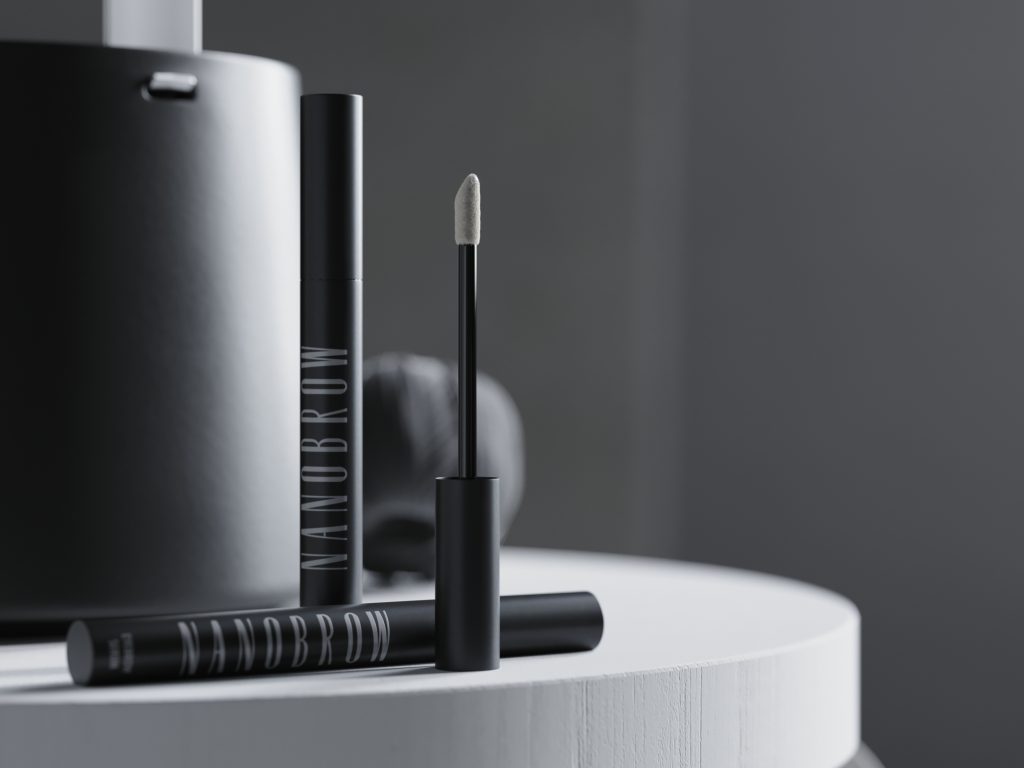 The expression on your face, the beauty of the look, emotions – it all depends on two things: eyelashes and eyebrows. The former can be emphasized with a good mascara and a conditioner. What about the latter? You need to try Nanobrow.
We tend to forget that in addition to applying eyebrow shadows, pencils or pomades, we should also take proper care of the condition of our eyebrows. They need nutrients so that they don't fall out and grow denser instead.
How to take care of eyebrows?
Some girls use natural oils. A cheaper alternative, castor oil makes the hair dark, brighter and stronger. Its application, however, is problematic because castor oil has thick consistency.
Others focus on the proper diet, which should be rich in silicon, zinc, biotin and other vitamins. Unfortunately, those ingredients are not able to strengthen our eyebrows as they are essential also for other body parts.
There are also those who use an eyebrow serum. This is a good solution but you have to keep in mind that there are different types of conditioners intended for different types of eyebrows. They differ in ingredients, formula, applicator.
Eyebrow serum
The use of eyebrow serums has many advantages.
These small hairs on the eyebrow arch need some support to grow, shine and look beautiful. Only a well-composed eyebrow conditioner can make them more elastic, darken, strengthen and thicken them.
The most important is the choice of the right product. Only such product as Nanobrow will support and groom your eyebrows.
Why is Nanobrow the best?
How do you know that this eyebrow serum is the best?
In the first place – applicator. The application of Nanobrow is the simplest possible. This is mainly due to a very comfortable, small applicator which applies just the right amount of product and allows you to apply it in one, two moves.
In the second place – ingredients. Eyebrow conditioner should not contain any parabens, silicones, artificial dyes and flavours. Nanobrow has any of those, that's why it's gentle to the skin. At the same time, it effectively thickens the eyebrows as it's enriched with plant extracts and the highest quality ingredients that stimulate hair growth.
Nanobrow contains:
Baikal skullcap extract (activates growth)
arginine (repairs and strengthens eyebrows)
panthenol (nourishes, moisturizes, conditions)
ginseng extract (revitalizes, rejuvenates)
soybean and wheat extracts (prevents brows from falling out)
glycerin (ensures sufficient moisture) and others
In the third place – formula. Such product should not have a thick consistency as not to stick the hairs together. This makes it easily absorbed as well.
Nanobrow – properties
The most important are the effects of Nanobrow. We usually look at the 'before and after' pictures to decide if we want a particular product or not.
Nanobrow is a treasure among other conditioners. It gives amazing results at the most competitive price.
It strengthens the hair bulbs, thanks to which they stop falling out.
It stimulates the growth of new hairs.
It nourishes, ensures proper hydration, strengthens and regenerates.
It darkens eyebrows and gives them shine, so that the arches appear to be fuller.
It adds flexibility, thereby facilitating the modeling of eyebrows.
How much does Nanobrow cost?
Many women wonder what the price for beautiful eyebrows is. Often, we don't realize how much we invest in our beauty.
You have to realize, however, that proper care pays off. It is the easiest way to have well-groomed eyebrows. When they are beautiful, we don't need to improve them with make-up. Then you won't see the need to improve their look with permanent make-up or henna.
Even though Nanobrow costs more than castor oil, it comprehensively supports the growth of eyelashes. It is a purchase that brings savings.