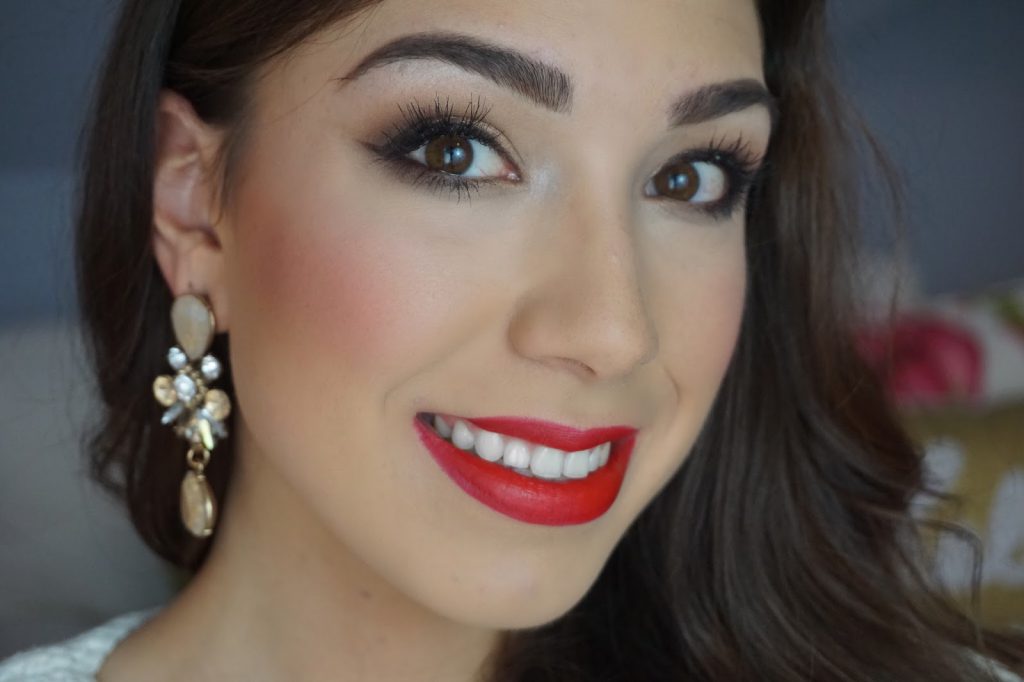 Make-up classics are great for all occasions. Subtle smokey eye, black eyeliner, and red lipstick work for everyone. Check out below how to achieve this look, what kind of cosmetics to use and what are the rules to classical make-up great for every occasion.
Subtle smokey eyes
This season we leave behind the strong eye make-up and introduce a light color palette. Instead of black use grey or dark brown. However, remember to use some eyeliner along the lashes' root line to make hairs there to appear optically denser. If you want your make-up to be subtle, use thin eyeliner. On the eyelid apply eyeshadows with a shimmering finish, best in colors of gold or silver.
Apply all the products and blend them together exactly the way you do it in a classic smokey eye. The only difference is to skip the black pencil on the waterline and use a nude one in its place. Put on mascara on the upper and lower lashes and your eyebrows treat with a pencil close in shade to your hair color. You should gently treat your cheekbones to some highlighter. Your lips leave natural, go only for some colorless lipgloss.
Black eyeliner
If you want to try this make-up, you need to first practice the perfect line. You need just some patience and a good quality eyeliner. The choice is wide because there are thin markers, jars with a brush or gel, soft pencils. Try them all and find the one that suits you best.
Extend your experiments to the shape of eyeliner as well. Choose the type of line based on individual preferences and remember that the cat's eye or winged eyeliner is not for everyone. You should keep in mind this rule: if you wear eyeliner, don't go for lips in expressive color (use cosmetics in natural shades).
Red lipstick
This make-up is a true classic. Red lipstick is timeless, feminine and sensual. If you decide to try this look, remember about subtle eye make-up. This season is all about warm shades of red, orange-ish. The finish of the lipstick you should opt to is matte or semi-matte. If you have an important night out, spend some more time on your make-up (use lipliner, make-up primer, powder, and brush for the lipstick).
You need a long-lasting foundation for the skin, while on the cheeks you should use blusher in shade close to the lipstick. On the upper eyelid apply a pencil in a neutral shade that can be rubbed in the lashes line to make it appear denser.