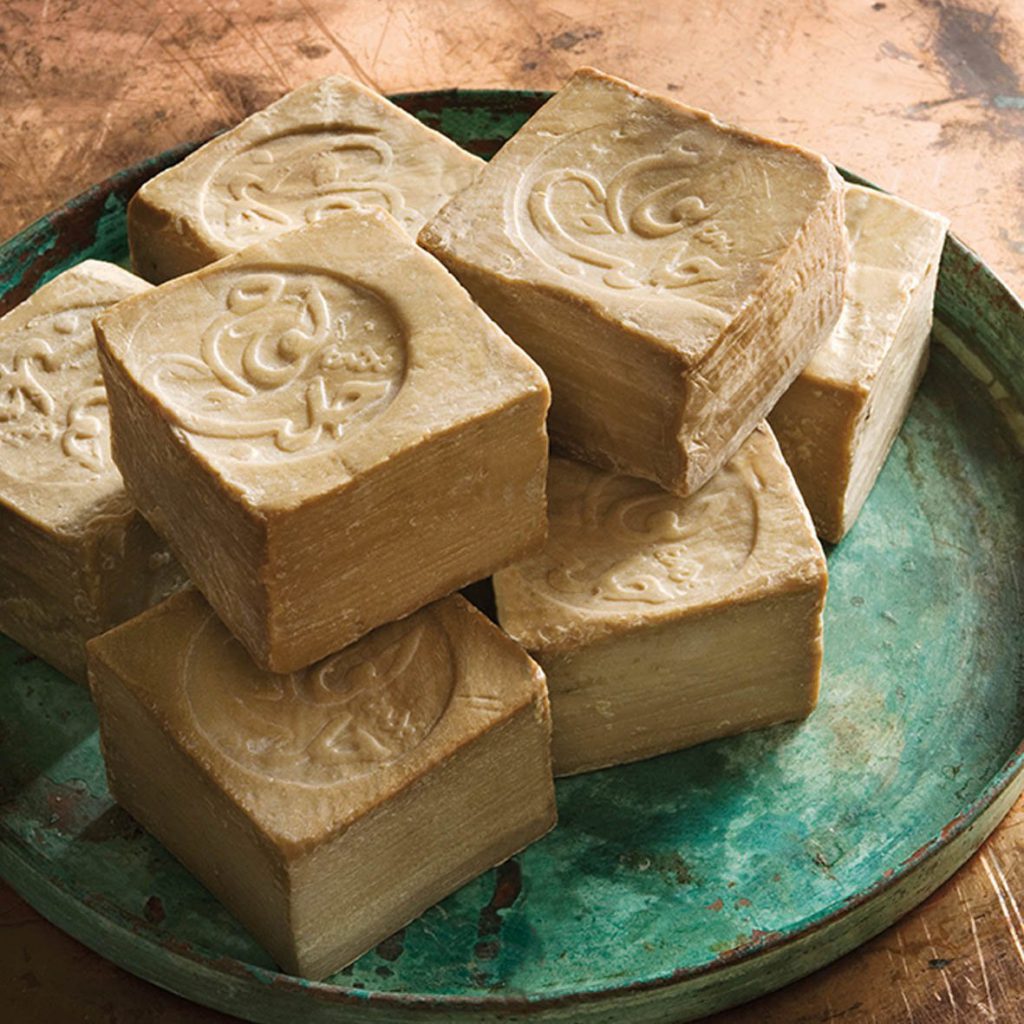 Aleppo Soap is considered to be the oldest soap produced by man. The first notes about its amazing properties comes from Syria, the City of Aleppo. It is the first soap in the cube shape of the soaps that we use nowadays. This great skin care product is made form mixing oil from laurel trees (bay tree) with olive oil and soda. You will not find there any additives or chemical ingredients.
How the Soap is Made
The first process involves heating olive oil, and then the hot oil is mixed with water and sodium hydroxide. Olive oil is mixed into solution so that the process of saponification can take place. The solution is heated up and at the end, the laurel oil is added. The mixture is then boiled to complete the saponification. Soap is pumped into a flat surface for cooling. When the solution is cold and seven months old the soap is ready to be cut in squares and distributed.
What are the benefits of using the Aleppo Soap?
Aleppo Soap is the very effective cleaning agent for both hair and skin. Scientists have proved that the olive oil can regulate the skin perspiration and oil production, preventing from hair getting greasy. The skin is being also regulated and the oil production is balanced. The unsaturated fats in the olive oil are extremely similar to the fats in our body. Thanks to this similarity, skin absorbs the oil very quickly along with all nutrients that come with it.
The Laurel oil is any septic, which makes the soap a great product for anybody with skin issues such as acne. It helps to minimalize inflammation and kills all the bacteria on the surface of the skin. The Aleppo soap is recommended for baby care and those with sensitive skin. The product allows the skin to breathe and sweat without losing humidity. It does not strip of the natural protective oils from our skin and it has been proved to have anti-ageing properties.