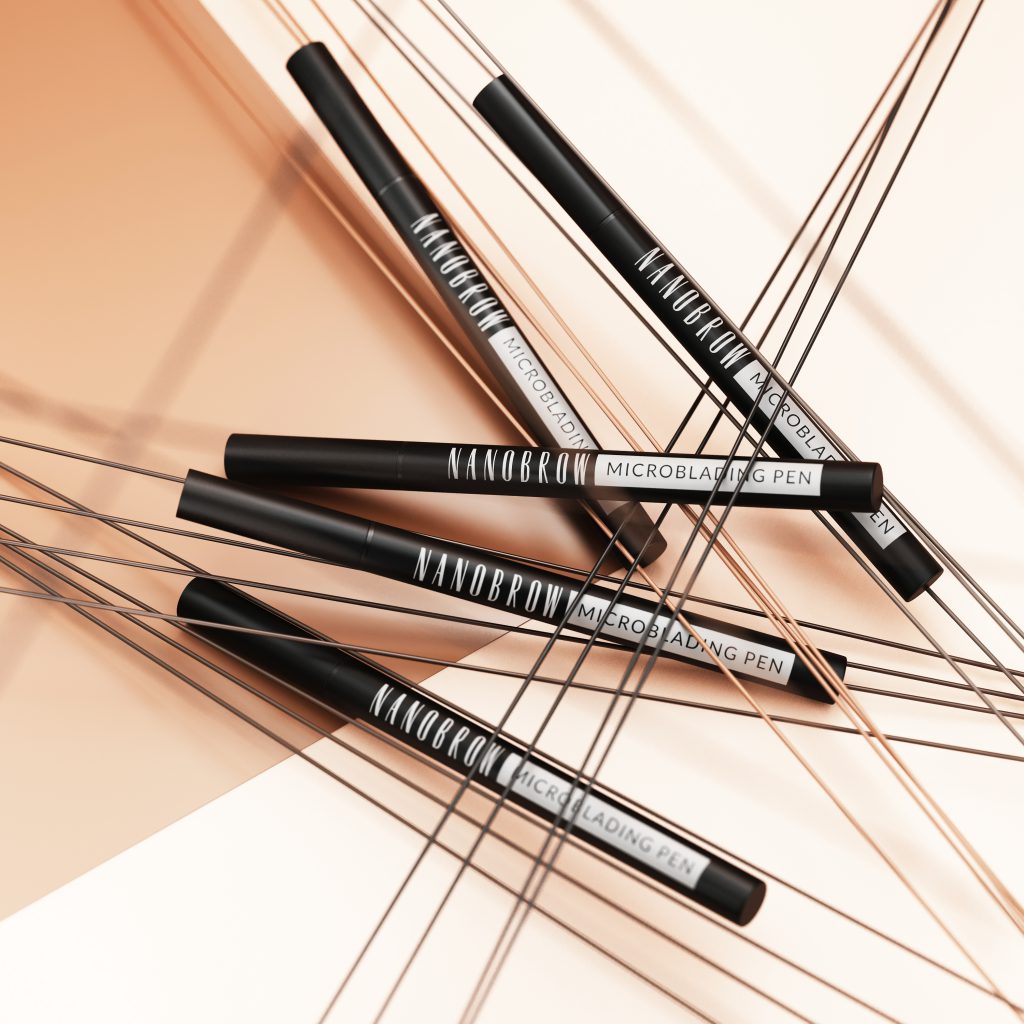 Many women problem struggle with sparse eyebrows. Too thin or fine might look disproportionate on the face. There are many different techniques that are able to help and improve how you look. How to thicken eyebrows fast?
Have you heard of microblading eyebrows?
It's one of the methods of permanent makeup that enjoys enduring popularity because of its incredible natural effect. Now you can achieve the same look without going for a costly procedure. All you need is one product. What is it? Keep on reading!
Brow pen – for whom?
It's always worth it to have a brow pen in your purse. With its help, you can fill in small gaps and patches. It will also be useful for accentuating brow tails more strongly. A pen like this ensures beautiful makeup all day long. It doesn't smudge and is very precise. Which brow pen should you choose?
Nanobrow Microblading Pen
Product available in colors:
Nanobrow Microblading Pen
Gain maximum eyebrow volume thanks to Nanobrow Microblading Pen! This brow pen is not only exact but also very long-wear. Nanobrow is a brand that we have already recommended to our readers a few times now. Nothing surprising about that! Nanobrow beauty products have never disappointed us! They stand out with their durability, intense pigmentation and variety – fans of every makeup type will find something for themselves here.
Are your brows nearly invisible?
Make them look remarkable thanks to an eyebrow pen that delivers a microbladed brow effect!
Draw thin lines that imitate real brow hairs, transforming your eyebrows from skinny and fragile to excellently thick.
No need to stress that your makeup gets ruined during the day with Nanobrow Microblading Pen! Its waterproof formula ensures the several-hour effect of micro-pigmentation. The colour stays vivid and expressive for a long time and the makeup looks flawless all day long.
Thanks to the Nanobrow pen you get natural-looking eyebrows, enhanced and emphasized with no grotesque effect. Its thin applicator lets you add individual little hairs as well as fill bigger areas where you lack hair.
The brow pen with a microbladed brow effect gives the chance to makeup professionals as well as total beginners to create unique makeup. Of course, the first try of using may not be perfect but with a little experience, the eyebrow pen might become your favourite brow makeup.
Brow pen – how to use it?
Position it vertically. Use short strokes in the same direction as the hair grows to achieve the most natural effect. Start applying the product from the lower brow edge. Remember that the brow tails should be a little darker than the fronts as it gives a smooth transition and allows you to fill in sparse areas subtly.
Our pro tip: Create a few hair-like lines on the back of your hand to get a bit of experience. Shake before use.
Nanobrow Microblading Pen – 5 yeses!
1. Waterproof formula and several-hour performance.
2. Ease of use and specially-designed tip.
3. Intense pigments.
4. Available in a few shades.
5. Natural finish.
You can find it here -> nanobrow.co.uk