Did you know that good eyebrow makeup can completely transform your face? Depending on how you style them, your eyebrows can bring out your features, add freshness, rejuvenate and emphasize your look. Nanobrow Lamination Gel takes care of your eyebrows to make them look stunning every day. See why it should get into your makeup bag!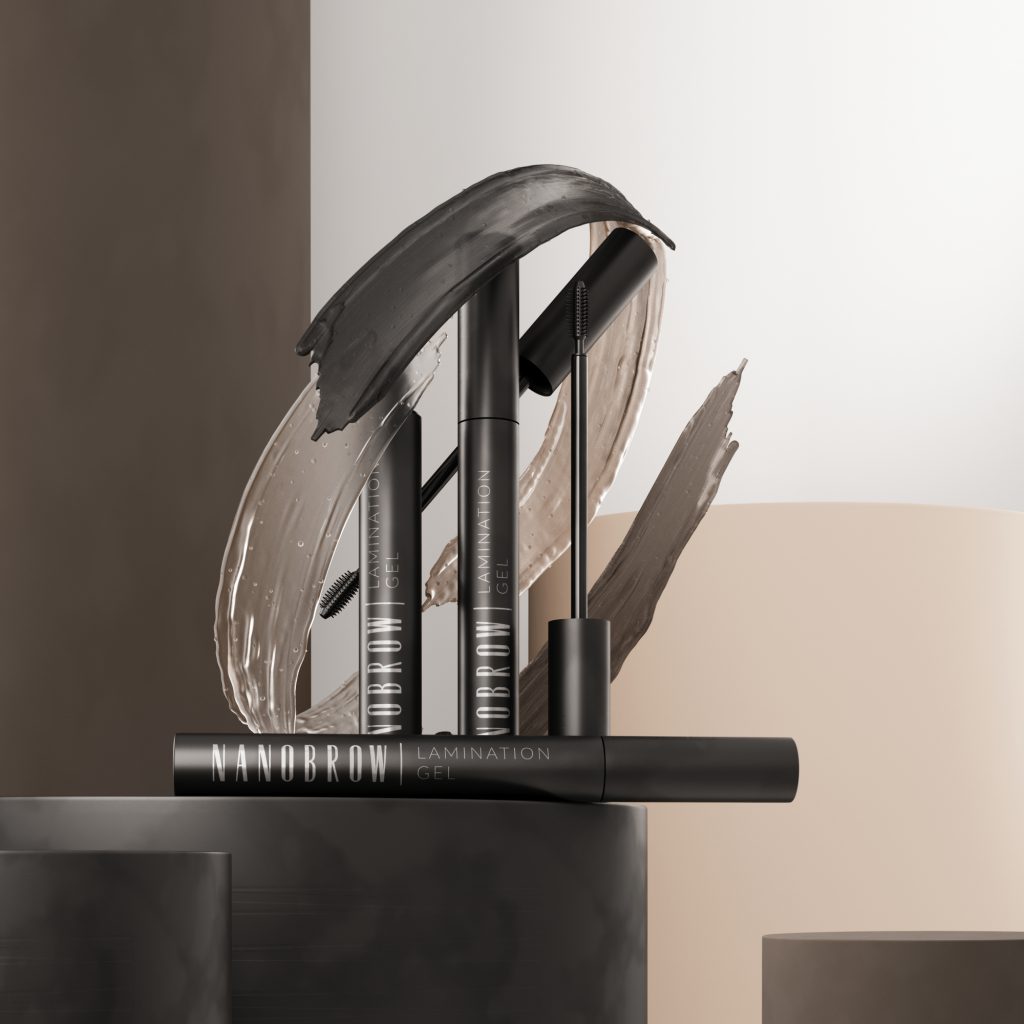 The light gel formula dries quickly and creates a brow lamination effect. It leaves your arches filled in, fuller and feathery. You can also use it as a finishing touch to your complete brow makeup. The transparent version can be your makeup minimum. If you go for the tinted one – it's a quick solution to fill in and highlight your eyebrows.
Nanobrow Lamination Gel for all types of eyebrows
The lamination effect gel is the perfect solution for those who want to highlight their eyebrows naturally and subtly. It keeps brow hairs in check all day long. Its formula is clump-free and delivers a non-sticky finish. In addition, it gives your eyebrows a healthy shine and nourishes them.
Castor oil is great for regenerating, softening and adding shine to your brow hairs. This ingredient makes your eyebrows strong and healthy. All you need to do is brush the product through your brows. The gel is easy to use, and the precise spoolie allows you to reach every eyebrow, even the shortest ones.
Nanobrow Lamination Gel comes in 4 shades: light brown – Beige, dark brown – Brown, black – Black, and clear – Transparent. Every woman, whether she has gray, blonde or brown hair, can find the right shade of gel for herself. For those who are undecided, we recommend the transparent version.
Nanobrow Lamination Gel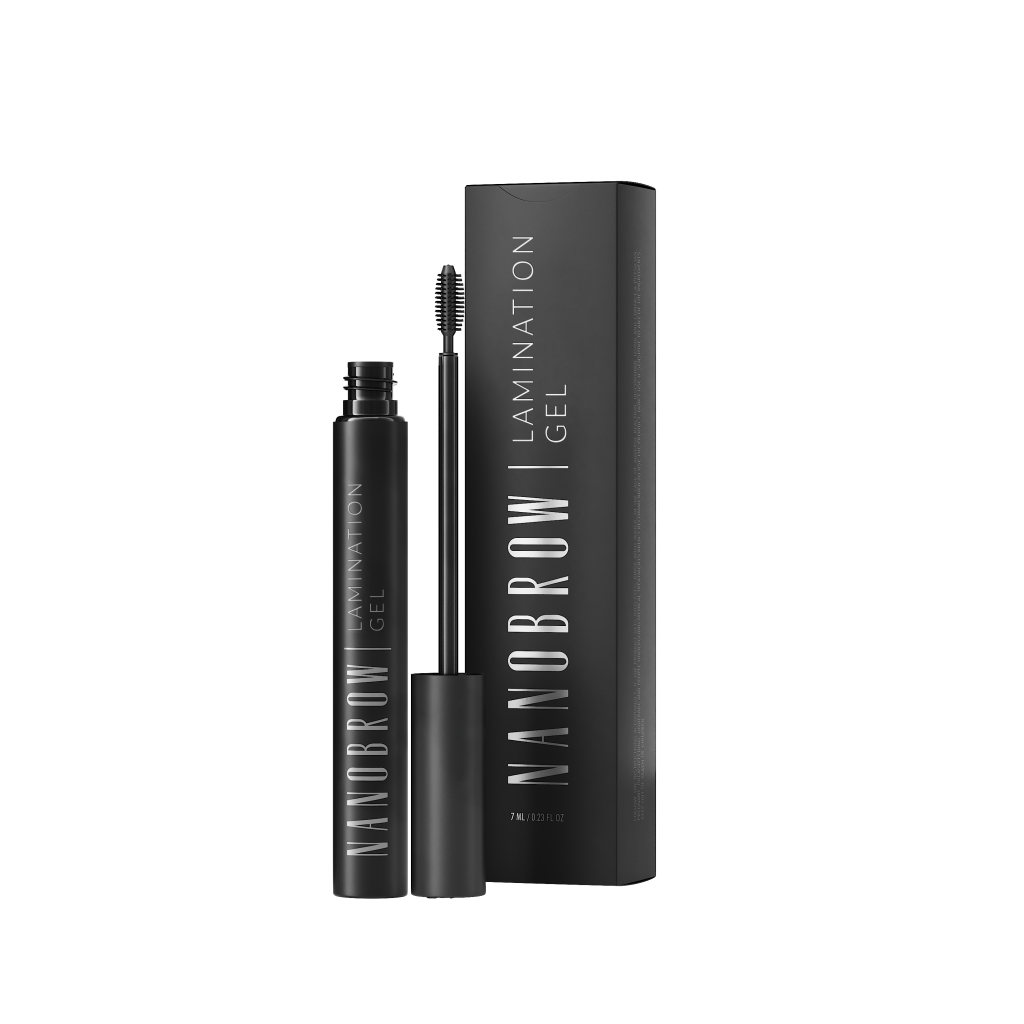 It's available in shades:
How to use Nanobrow Lamination Gel?
Brush your eyebrows upward with the precision spoolie so that the product coats all the brow hairs. Spread the product with gentle motions and shape the hairs in any direction you like. A small silicone brush distributes the product well, separating individual hairs. You can use it on its own or as a finishing touch to your complete brow makeup.
Nanobrow Lamination Gel – effects
Perfectly defined arches
Camouflaged sparse areas
24-h hold
Filled in eyebrows
Fluffy and shiny eyebrows like after the lamination treatment
 Nourishment and regeneration
Eyebrow care with Nanobrow
At the end of the day, it's time to remove your makeup and condition your brows. Lamination Gel comes off easily with a makeup remover. If your brows are weak, avoid rubbing them with a cotton pad. Replace your regular makeup remover with natural oil, which can strengthen and nourish your brows. Massage it in with your fingertips and wash it off with a gentle face gel. Following cleansing, apply Nanobrow Eyebrow Serum to your eyebrows, which combats the problem of sparse and thin eyebrows.
Take a look at nanobrow.co.uk to learn more about the Lamination Gel and other makeup and brow care products.