Dealing with reactive skin isn't the easiest thing to do – it's very delicate, and this requires you to be careful and mindful of its needs. Unfortunately, most of the newest offerings in skincare aren't good for redness-prone complexions. To avoid adverse reactions, it's better to choose products made specially for problematic skin, like Nanoil Anti-Redness Face Serum from Nanoil. With this newest arrival, taking care of the reactive skin turns into a simple and pleasant skin routine.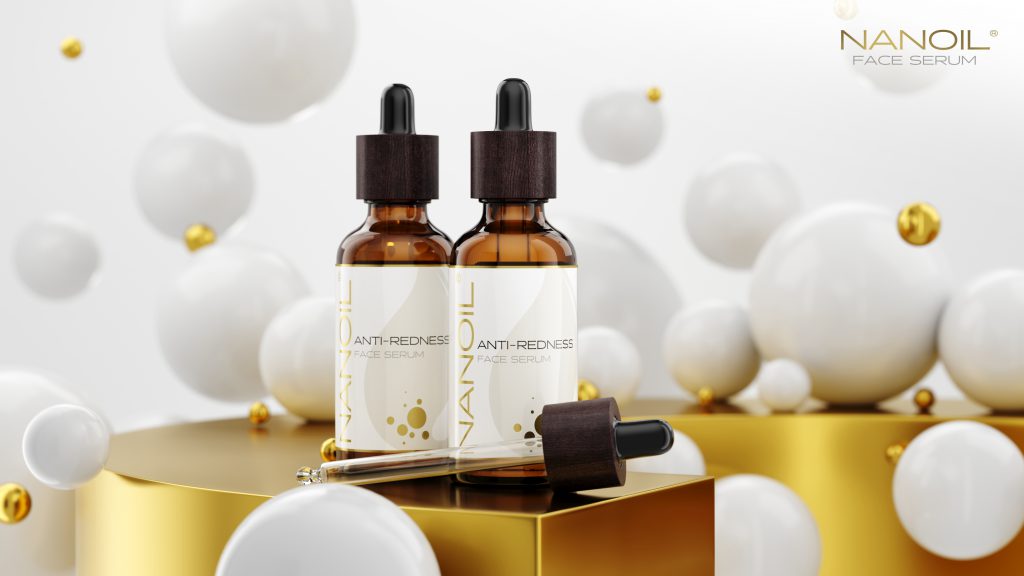 You can handle various skin concerns or eliminate them completely using the right products. When it comes to redness-prone complexion, you need to treat it only with cosmetics formulated with naturally-derived substances. Avoiding spicy foods and resigning from alcoholic beverages is also beneficial. Finally, mechanical peels and AHA acids are a big no-no – they cause considerable irritation to sensitive skin.
Instead, go for professional skincare products that erase redness and spider veins, leaving skin fully repaired and clear. One of such products is Nanoil face serum boosted by naturally-derived ingredients.
New offering for reactive skin – Nanoil Anti-Redness Face Serum
Even though more and more cosmetic brands are constantly expanding their offer by adding products for sensitive skin, many of them prove themselves to be… unsuitable to say the least. Why so? They contain alcohol, are oil-based or formulated with hazardous fillers such as parabens and fragrances.
Luckily, Nanoil achieved success in creating a product that is different from the mentioned cosmetics. Nanoil serum's list of ingredients is short but filled with plant-derived extracts. It's base ingredient is water. On top of that, this is a really budget-friendly skincare product. Without doubt, Nanoil Anti-Redness Face Serum is a new offering using a new approach to reactive skin care.
3 things you should know about Nanoil Anti-Redness Face Serum
1. NATURALLY-DERIVED INGREDIENT BLEND
As already mentioned, Nanoil Anti-Redness Face Serum contains sensitive-skin-friendly substances taken straight from nature, such as:
Biosaccharide gum – this weird-looking name is given to a substance made of soy and corn. It's main task is to nourish, moisturize and soothe all types of irritation.
Linden wood extract – it prevents inflammation, has a soothing effect and makes capillaries stronger.
Cypress cone extract – replenishes water to skin and provides protection from irritation.
Chestnut extract – is another anti-inflammatory agent that prevents spider veins.
Boerhavia Diffusa root extract – fights off free radicals and prevents inflammation.
2. PLEASANT TEXTURE AND EASY APPLICATION
Owing to the runny formula, the serum spreads on skin easily. You need no more than just a couple of droplets to cover the whole face with the serum. Being deprived of photo-sensitive ingredients, Nanoil serum can be introduced to morning or evening routine. Apply the product always to cleansed skin. Once it absorbs fully, follow with your regular face cream for redness-prone skin.
3. LONG-LASTING EFFECTS OF THE TREATMENT
The amazing news is that Nanoil Anti-Redness Face Serum starts improving and soothing skin from the first application. Mostly, it focuses on bringing relief. With time, the serum reduces redness and broken capillaries. Additionally, skin is getting more resilient and resistant to external factors, hence less sensitive. Lastly, Nanoil Anti-Redness Face Serum is able to delay ageing, which is another plus to mention.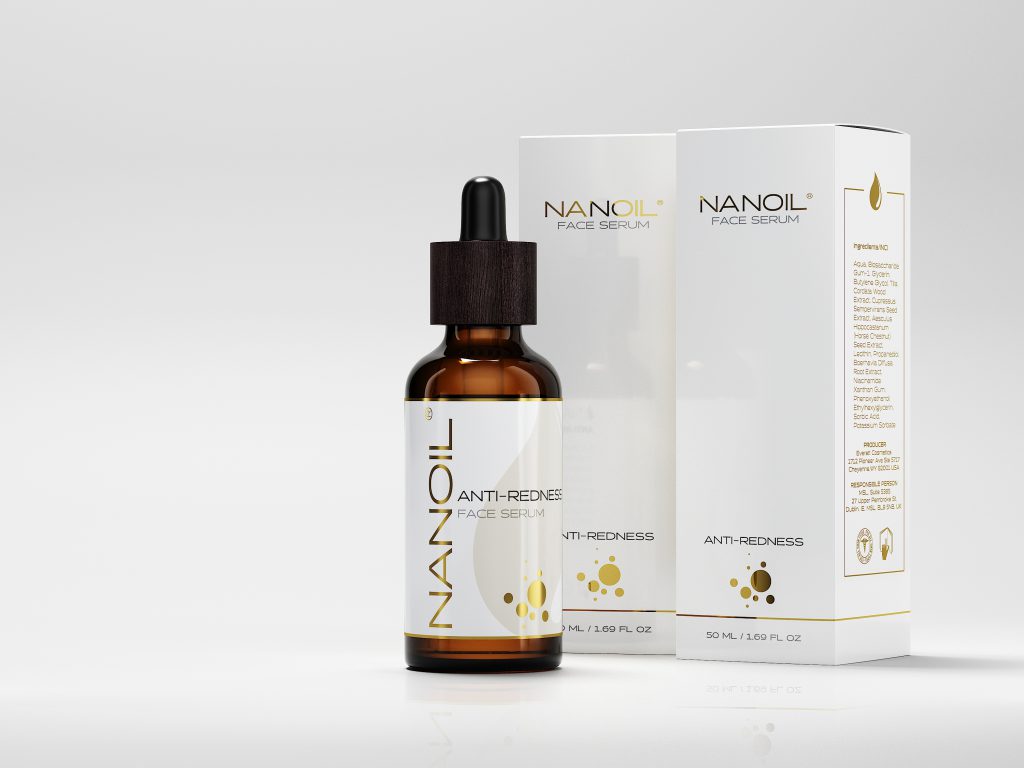 Calm skin is within your reach
As it's plain to see, bringing relief to reactive and redness-prone skin is now easier than it has ever been before. All you need to do is apply Nanoil Anti-Redness Face Serum (note: the product is available here nanoil.co.uk) on a daily basis to the cleansed face to say goodbye to all the common sensitive skin concerns quickly.