Brow powders have several advantages over regular brow pencils or pomades. They are easy to use, gentle on the skin, and provide a natural-looking effect. The application of brow powders is easy to master, especially when you have such a sensational product on hand. Meet Nanobrow Eyebrow Powder Kit and see how flawlessly your eyebrows can look perfect every day without any effort!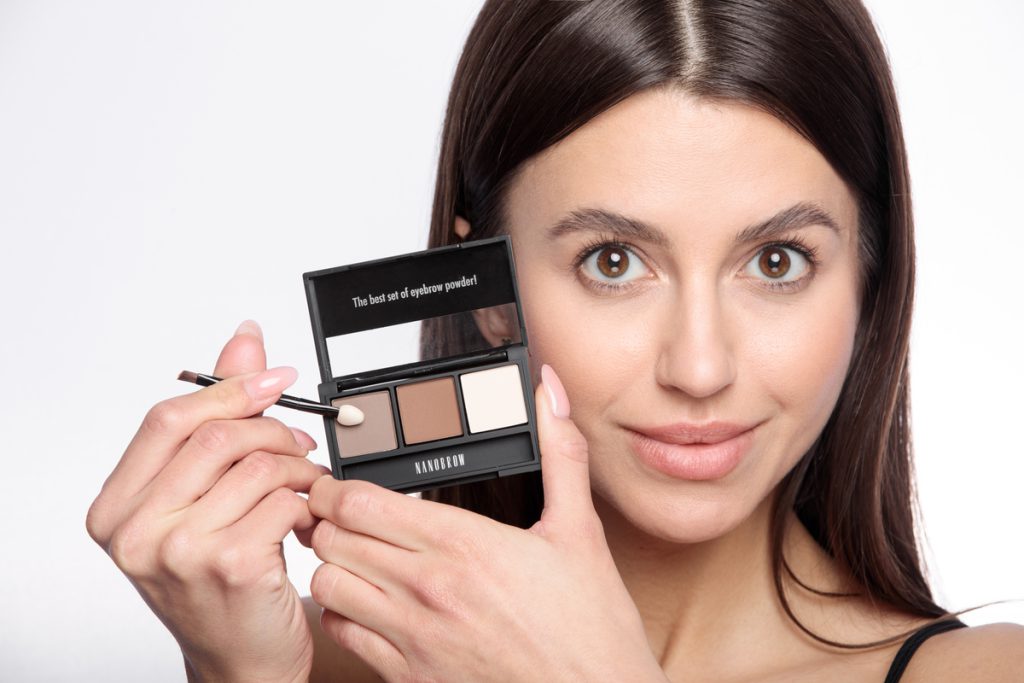 The best brow powders? It has to be the Nanobrow Eyebrow Powder Kit palette!
What makes a good brow powder set? First of all, it should be convenient to use and the kit should include an applicator and come in natural-looking shades.
The perfectly pigmented and soft brow powders from the new Nanobrow Eyebrow Powder Kit palette help you create the perfect effect of light and lifted arches with a subtle ombre finish. Nanobrow Eyebrow Powder Kit contains 2 shades of brow powders – a lighter and a darker one and a neutral highlighter. The palette comes in 3 color combinations – Light, Medium, and Dark, which you can easily match to your complexion and natural brow color.
Brow makeup with the Nanobrow palette – how to fill in your brows with brow powders?
There is nothing better than a good brow product that can turn makeup into a pleasure. Bet on intense pigmentation, long-wear effects, and easy application – choose Nanobrow Eyebrow Powder Kit. The two powders of a lighter and a darker shade allow you to create a three-dimensional ombre effect and make your arches appear fuller and more voluminous. With the help of the neutral highlighter, you can emphasize your brows and get a brow lift effect.
Provide your eyebrows with the perfect shape and width to match your features. Choose the right Nanobrow palette for yourself from the three available options: Light, Medium, and Dark. Get the included precision brush with a sponge applicator on the other end and get to work!
A simple way to perfect brow makeup with Nanobrow powders:
1) Using a clean spoolie (or a clean mascara wand) brush your brow hairs to shape the arches.
2) Now get your powder kit – apply a bit of darker powder on the brush and define your bottom brow line. Remember that the inner edge of our eyebrows is naturally sparser, so it's a good idea to define it subtly to avoid an exaggerated and heavy effect.
3) Fill in your brows with short brush strokes. Start from the center part of the eyebrows. Position the brush gently at an angle (always with the direction of hair growth) and create hair-like strokes to visually lift your brows.
4) Using the lighter powder shade, fill in the rest of your brows.
5) Make sure the tail is sharply pointed.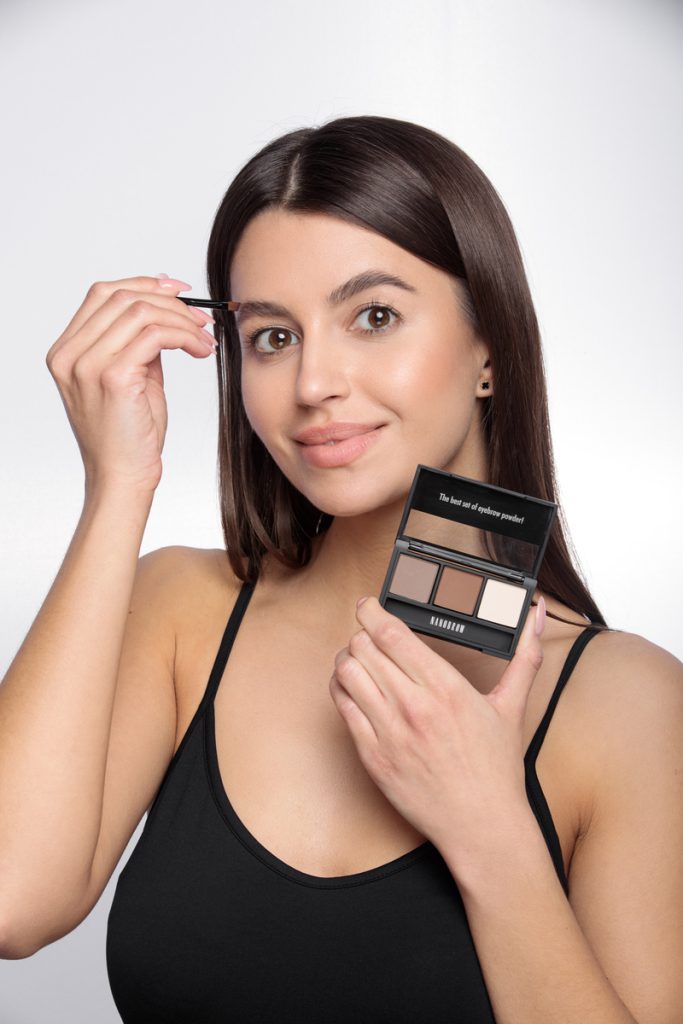 6) Apply the highlighter with a clean brush, sponge applicator, or your fingertip – whatever you like!). Apply it just below the brow bone. This way you can visually lift the brow and add more depth to your gaze.
7) Using the sponge applicator, blend the inner edge of your brows to create a smooth transition between the skin and your brow. This way you can add freshness to your face and make your makeup look natural and light.
8) Set your brow looks with a transparent or tinted brow gel. Your brow makeup done this way should last all day.
Protip: To avoid touch-ups, do your brows before you complete your face makeup. You can easily fix any potential imperfections with a cotton pan and micellar makeup remover without disturbing the foundation or concealer.
More at www.nanobrow.co.uk