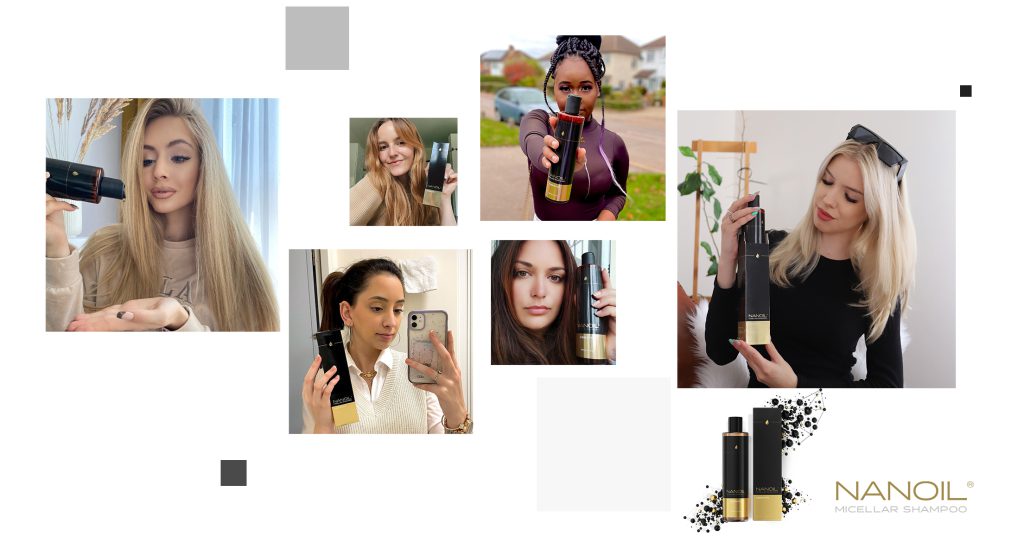 Does your damaged, dry and lifeless hair bother you? Repair it while washing! Indeed, you can help your hair get better during shampooing. You won't believe how easy it is!
Micellar keratin shampoo launched by Nanoil offers you an easy and quick way to make your hair healthy, strong and deeply cleansed. Ready for a quick action? Meet Nanoil Keratin Micellar Shampoo and join millions of satisfied customers!
Nanoil Keratin Micellar Shampoo: Micellar care and nourishment for your hair
It's not a myth: a shampoo can give you more than you think. Hair washing can become something more than just cleansing – it can also be a treatment. The secret lies in the ingredients and the revolutionary approach to hair care. If your strands are often in a miserable condition, if they're brittle and thin, dull and lifeless – Nanoil micellar shampoo with keratin makes the perfect choice for you!
Make sure that nobody would ever call your hair damaged and unkempt! Use the power of Nanoil shampoo constituents that repair strands and free them from literally everything that may deprive your hairdo of volume. On top of that, Nanoil Keratin Micellar Shampoo helps you get better effects in other hair treatments that you scheduled on the same day. To sum up, with this cosmetic you will take good care of the scalp and cleanse the hair deeply at the same time.
Nanoil Keratin Micellar Shampoo: What hair type exactly is it destined for?
Micellar keratin shampoo from Nanoil offers the top-notch care not only for damaged, bleached or color-treated hair. Since keratin is one of the key building blocks of hair, once its levels drop, the hair becomes damaged and dull instantly. For that reason, it's advised to keep keratin at the right level. And Nanoil micellar shampoo is perfect for this job! Apart from washing and delivering the crucial building block, Nanoil Keratin Micellar Shampoo also proves itself useful always when the hair needs protection from UV rays, freeze, strong wind and urban pollution. Indeed, this product aids in repairing your hair while you wash it!
Nanoil Keratin Micellar Shampoo: Ingredients
A substantial portion of keratin combined with other quality ingredients is the way to success, that is healthy and strong hair!
Micelles – the tiny molecules able to attract dirt, which you probably already know from micellar waters, are now within your reach in a shampoo! Those small cleansing agents were combined with a keratin-dense shampoo to perfectly clean both your hair and scalp and supply them with essential nutrients in a single step! Why do you need micelles in shampoo? Because they cleanse hair better.
Keratin – the structural protein and essential element of hair, here incorporated in Nanoil shampoo, is lightweight and doesn't weigh hair down even though it builds itself into the gaps that appear on the entire hair length. This is why hair becomes stronger and better-looking when washed with Nanoil Keratin Micellar Shampoo.
Castor oil – a classic hair treatment! This plant oil moisturizes, adds shine and softens the hair. On top of that it is antiseptic and deals with free radicals to keep your scalp and hair away from oxidative stress.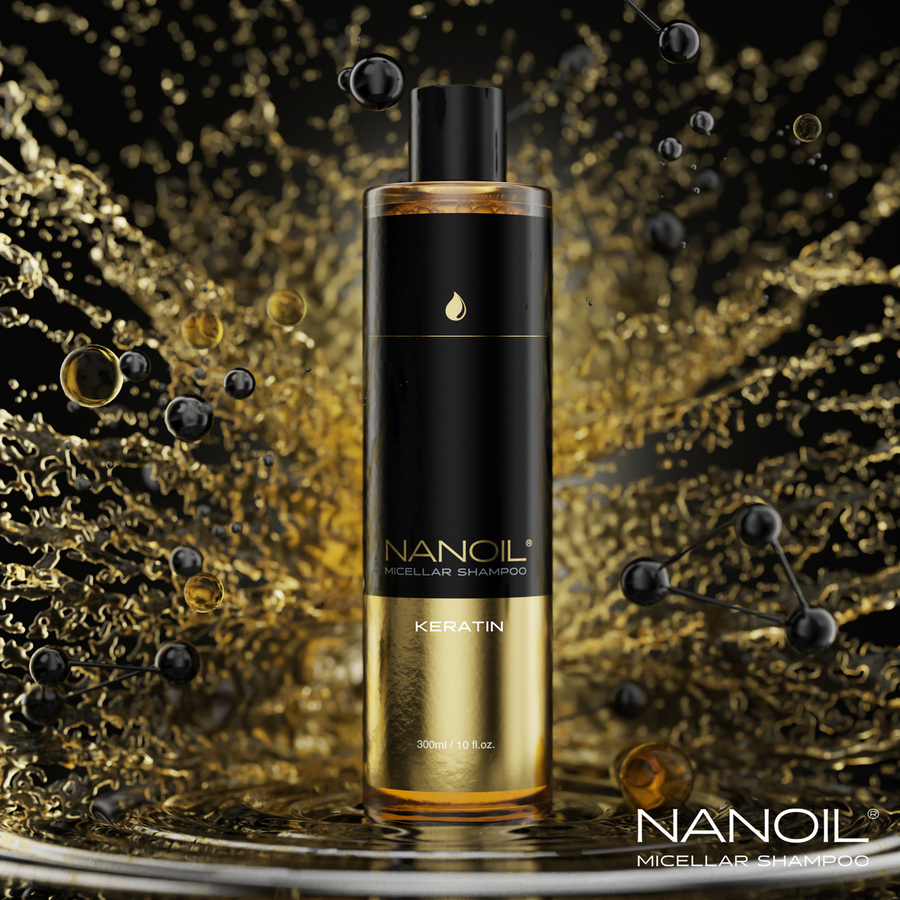 Nanoil Keratin Micellar Shampoo: Effects & benefits of regular use
Cleanses and balances scalp's pH.
Strengthens hair and stimulates self-healing processes.
Removes impurities.
Adds shine and eases combing.
Provides damage protection.
Nanoil Keratin Micellar Shampoo: E-shop
Keratin-enriched micellar shampoo from Nanoil can be bought on the official website – nanoil.co.uk. On the same page you will find a bunch of professional pieces of advice concerning effective hair, face and body treatments. You will also have the opportunity to check out other Nanoil beauty products and arrange your customized beauty ritual.