Time for innovative brow makeup! Nanobrow Eyebrow Pomade is a cosmetic that will help you create the ideal eyebrow arch shape and tame unruly hairs for the day. Get to know it more!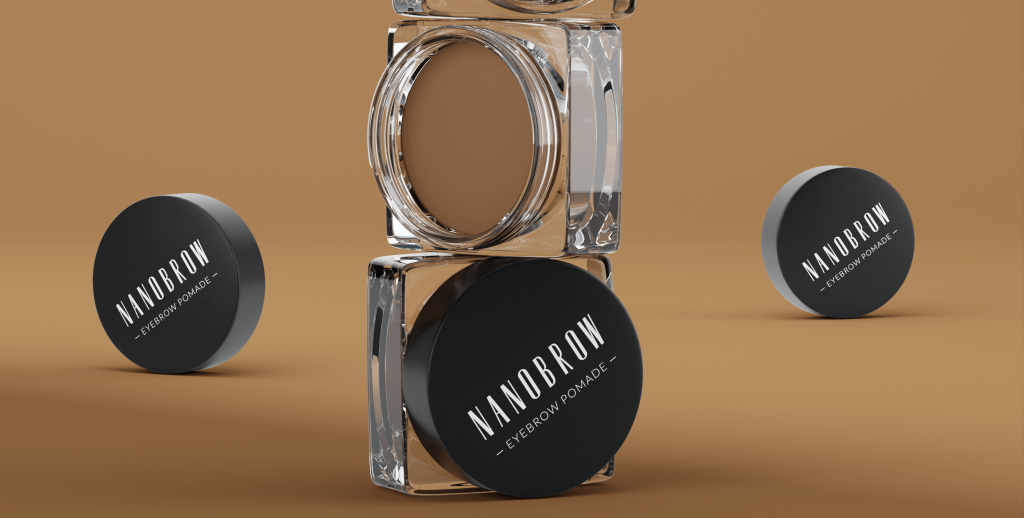 Nanobrow Eyebrow Pomade is a brow styling product that even complete beginners will be able to apply themselves effortlessly. It's contained in a little jar and has a paste-like consistency so you'll be able to use it on your eyebrows precisely so you're left with no gaps or patches.
Do your makeup like a pro with Nanobrow Eyebrow Pomade
Create looks for every occasion with Nanobrow Eyebrow Pomade. Thanks to the malleable formula you will create additional hairs, visually thickening and accentuating the eyebrow arch. This multipurpose product will work great in both everyday makeup as well as evening looks. No other product can provide you with such spectacular results!
Nanobrow Eyebrow Pomade delivers remarkable, fabulous effects in brow makeup. It's fantastic to do brow mapping with so that you can look amazing at all times. This unique high-quality pomade made numerous happy users fall in love!
Nanobrow Eyebrow Pomade
It's available in shades:
How does Nanobrow Eyebrow Pomade work?
helps create the desired eyebrow shape
is long-wear, water-proof and has a malleable consistency
draws hair-like strokes
is multi-purpose
you can add more layers to enhance the effect
fills the brows with a beautiful, natural colour
camouflages any gaps and patches between the hairs
Nanobrow Eyebrow Pomade is the hottest makeup trend. Its creamy consistency adds shine, contours your eyebrows and fills in gaps. You can draw ultra-thin lines with it, leaving your eyebrows looking fuller and thicker. Use it however you want! Achieve brilliant, subtle makeup or a bolder, more expressive look.
How to use Nanobrow Eyebrow Pomade?
The cosmetic is easy to apply: all you need to do is scoop a small amount onto a brush and outline the brows. Next, fill the arches with the chosen colour. Want a lighter effect? Brush out the excess with the refined, ergonomic spoolie. So simple!
Nanobrow Eyebrow Pomade is a favourite brow cosmetic of many makeup fans across the world. It's not surprising as it delivers long-lasting, wonderful results with little to no effort! You can intensify the effects depending on your preferences and occasion. Say goodbye to imperfectly-coloured brows full of unwanted gaps. From now on, you will look flawless like a model on a magazine cover!
Nanobrow Eyebrow Pomade – velvety, super professional
The unique creamy pomade makes your eyebrows always ideally styled and your everyday makeup will only take you a short moment! Its innovative formula spreads on the brows easily, delivering expressive and natural effects at the same time. It's the right level of thickness and excellently simple to use – create makeup that will survive all day long.
Eyebrows that you can't find anything wrong with? They're at your fingertips! Learn more about Nanobrow products and enjoy the possibility to get fabulous looks suitable for every event. Go ahead and visit www.nanobrow.co.uk and order amazing cosmetics today!