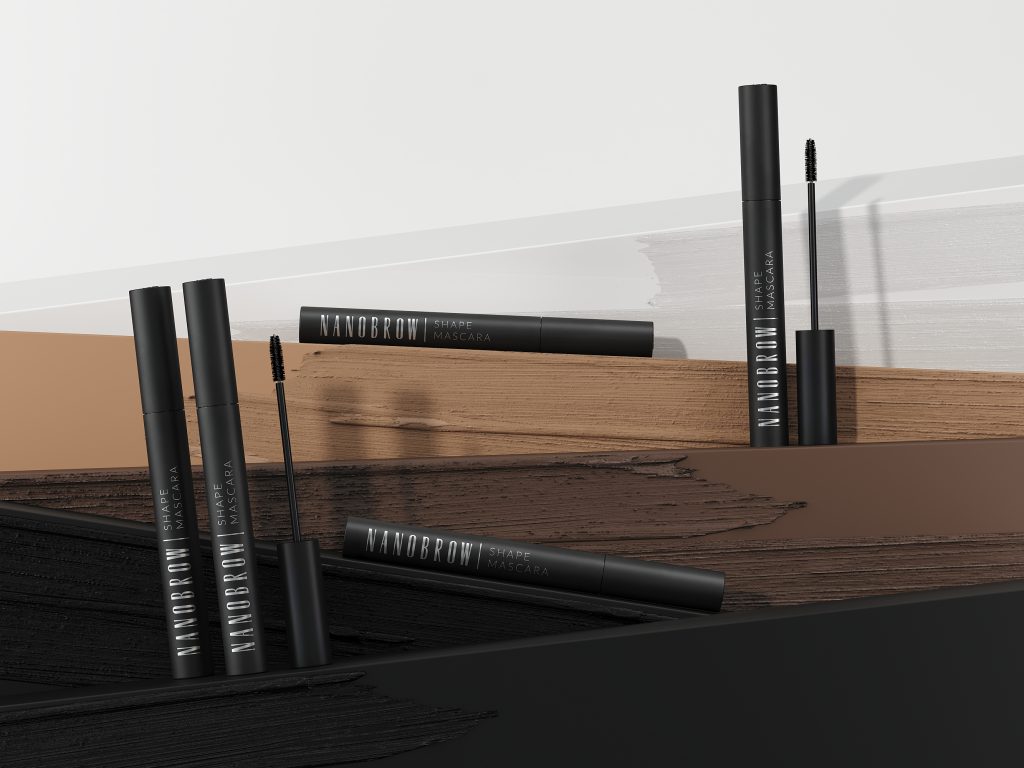 Nanobrow Shape Mascara is a sensational product that will help you forget that you've ever had any troubles with styling your brows.
It doesn't matter what type of brow you have, Nanobrow will work wonders!
The exceptional effectiveness of Nanobrow Shape Mascara
By using Nanobrow Shape Mascara your eyebrows will always be:
smoothed out and combed,
free from unaesthetic gaps,
full of shine and youthfulness,
precisely defined,
set for 24 hours.
It's time for a real hit in your makeup bag! Are you ready for a change that will make everyday makeup easy for you and ensure that you will always look fabulous and flawless?
A laminated brow look – is it really possible?
Yes – it is with Nanobrow Shape Mascara! This special product will tame and discipline your hairs thoroughly! The brows become fuller, groomed and accentuated.
You can forget about expensive treatments in beauty salons that need to be repeated frequently. With the Nanobrow mascara, you will deliver a perfect makeup effect every day that will cause everyone to compliment you!
Nanobrow Shape Mascara
The mascara is available in three shades:
The brow care that you needed
It's really important to take care not only of the way your hairs look but also of their condition! Nanobrow Shape Mascara contains silica that promotes hair growth and has strengthening qualities.
Thanks to the natural ingredients of the composition your skin will never be irritated again. The cosmetic will provide protection against damage and nourishment that it needs.
How to apply Nanobrow Shape Mascara?
1. Comb your brows with the spoolie.
2. Give them the desired shape and colour, starting from the inner part.
3. Remember that more product should be applied to brow tails – this will guarantee a more natural and subtle effect.
4. Let the cosmetic dry and set.
5. If you need more volume, repeat the process a few times.
Your dreamy eyebrows are all done!
Will I find the shade that will match my brows?
No doubt about it! The mascara comes in three remarkable colours:
It will be easy for you to choose the colour that will deliver your desired look! Get creative and take care of your brows better than ever before.
Women choose Nanobrow Shape Mascara
Did you know that Nanobrow Shape Mascara has already brought smiles to many faces? Consumers appreciate it for the pleasant formula, definition and expression that can't be achieved with other cosmetics.
Nanobrow Shape Mascara meets the expectations of demanding makeup fans like you!
Smooth brows full of shine in a few seconds? A laminated brow look without leaving your house? Patchy eyebrows that become filled in and beautiful? Everything is possible with Nanobrow Shape Mascara. You're the one who decides how you're going to look today.
Go to www.nanobrow.co.uk and get the look that will make you the most confident!