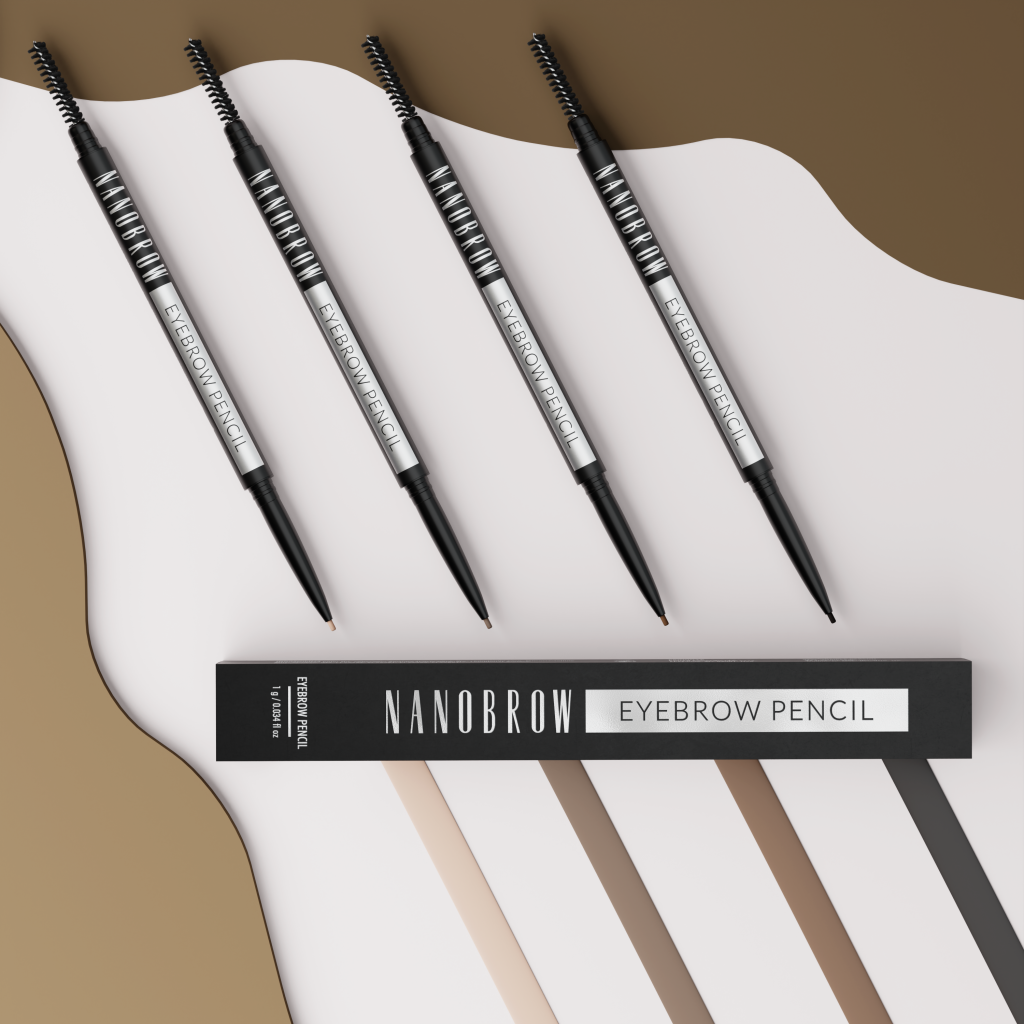 Nanobrow Eyebrow Pencil: sensational look for any occasion
Want to do your brow makeup the way you like without worrying about the effects? You will need a good product that doesn't smudge during the day. We present you with Nanobrow Eyebrow Pencil, an automatic brow pencil with a thin lead. It's perfect every time you pull it out of its case!
The precise Nanobrow pencil is becoming more and more popular every day due to the fact that it's long-wear, precise and easy to use. Even if you haven't dealt with that kind of product before, you will manage Nanobrow's application effortlessly.
Nanobrow Eyebrow Pencil – your perfect eyebrow shape
The Nanobrow eyebrow styling pencil is always of the perfect hardness which makes it easy to do your makeup precisely. Intensely pigmented, rich colours ensure both expressive and natural results. Your makeup will mesmerize everyone and you won't have to run to the mirror every five minutes!
This brow pencil will easily enhance the natural beauty of your eyebrow arch. It doesn't matter if your eyebrows are patchy and thin or messy and unruly – this product is created with you in mind! If you wish to improve your look and finally be proud of your elegant, perfectly-shaped eyebrows – go for Nanobrow! Your makeup will be easy and pleasant.
Nanobrow Eyebrow Pencil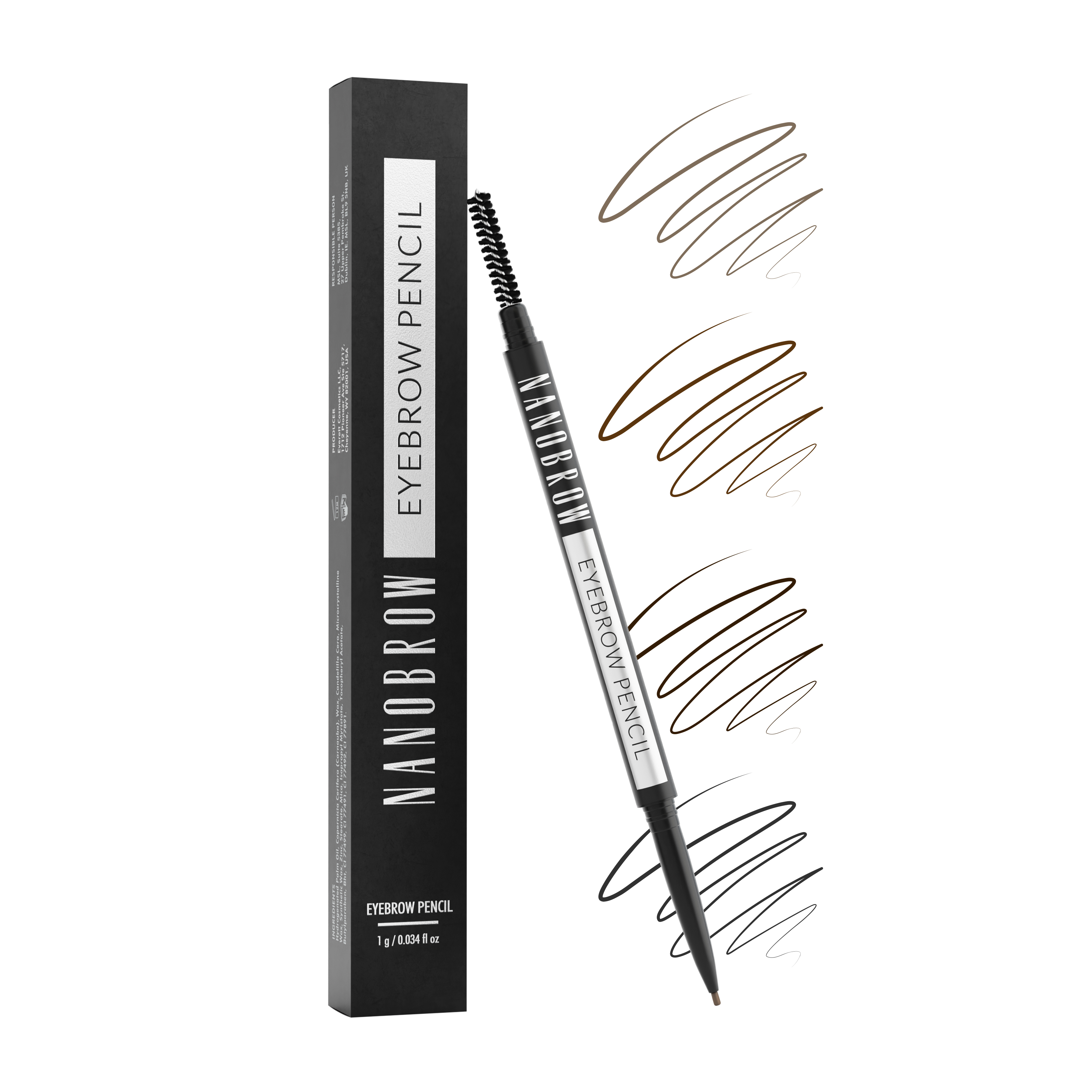 Product available in colors:
How to do your brow makeup with Nanobrow Eyebrow Pencil?
It's so simple! Simply pull it out of its case and start colouring! First, outline the arches, starting from the bottom edges. Then fill the created shape with the colour you chose. Camouflage gaps and patches by adding little hair-like lines. Remember to accentuate the lower edges and brow tails more strongly and leave the upper parts a little blended – this will give you the most natural effects.
The precise, thin lead will make for brow styling. The professional Nanobrow Pencil is perfectly soft and precise and you don't have to sharpen it. It's able to define every eyebrow arch, even out its contours and create the shape you desire.
How to choose the right shade of Nanobrow Eyebrow Pencil?
Choosing the right shade of an eyebrow pencil doesn't have to be difficult. If you want to achieve natural results, go for a colour that is a little lighter than your hair. Want to darken your eyebrow hairs a bit? Use a product that is two shades darker than your arches. The effects will be more intense but not exaggerated.
Lighter shades will be better for blondes and darker ones – for brunettes. Nanobrow Eyebrow Pencil comes in as many as four neutral colours so you will easily find your perfect match.
Where to buy Nanobrow Eyebrow Pencil?
The automatic Nanobrow pencil is a common choice among happy users. Simply visit www.nanobrow.co.uk, click 'add to cart' and choose the most convenient option of delivery. The product is also available in online and physical drugstores.
Create a stunning look for any occasion with the professional Nanobrow Eyebrow Pencil. We recommend learning more about other products by Nanobrow as the remarkable brow pencil is not the only beauty cosmetic in their extensive offer!