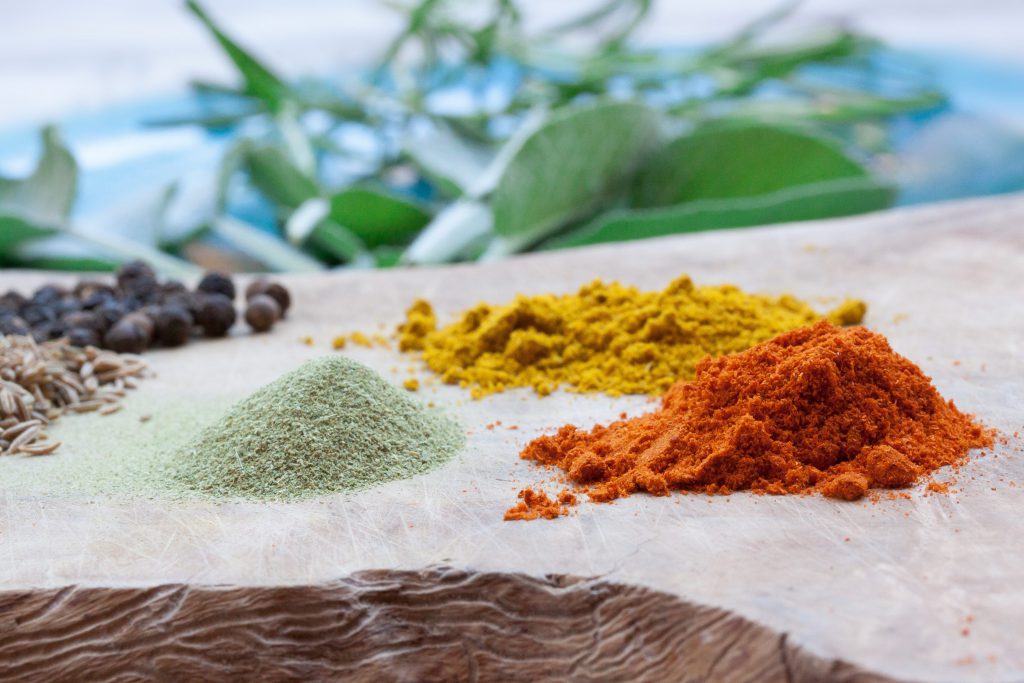 A cosmetic clay is a mineral which works as a natural cosmetic. Which clay to choose and how to use it? What types are there and what benefits do they conceal?
Cosmetic clay – what's that?
A cosmetic clay, or kaolin, belongs to kaolinite minerals and aims at pulling out impurities such as sebum excess and the skin metabolic waste. Cosmetic clays are negatively-charged so they attract positive particles that are found in toxic substances. They rich in all necessary micro and macro nutrients in an easily absorbed form, including silicon, calcium, magnesium, potassium, iron, phosphorus, zinc, copper and selenium. Additionally, a cosmetic clay has cleansing and antiseptic effect, smoothes out and firms up the skin and removes dead skin cells.
Cosmetic clay – which one to pick?
While choosing the best cosmetic clay, we should pay attention to the content of the active substance. The top cosmetic and medical clays contain 95-98% of the active ingredient. Adding extra fragrances, anticaking agents, emulsifiers, etc. is a crucial element which lowers the natural effectiveness of cosmetic clays. Even though this kind of clay is cheaper than a pure clay, you should definitely invest in fine-quality products – the effects will be beyond your expectations. The color is the last factor that you must pay attention to. Each variety of the mineral has different properties and uses.
Cosmetic clay – how to use it?
Take powdered clay and mix it with water. Next, apply it to face skin. If you've got dry skin, add some olive or egg yolk. Wash the clay off using a natural sponge or cotton cloth soaked in lukewarm water. On the other hand, you can apply the clay paste topically to pimples and blemishes. Use cosmetic clays to wash your face and hair, brush your teeth and enrich your bath.
Cosmetic clay – types & benefits
Green clay
owes its color to iron divalent ions. It is designed for oily, combination and acne-prone skin, as well as eczema and psoriasis sufferers. On the other hand, it is unsuitable for dry, fragile skin. It has a disinfecting, healing, degreasing, purifying and repairing effect. Green clay, thanks to the antiseptic power, blocks the development of fermentation and putrefying bacteria, allowing in-depth skin purification at the same time. It is a superb remedy for facial lines thanks to the astringent effect.
Red clay
has similar benefits to the green one. It absorbs sebum and impurities, which makes it an excellent product for oily yet sensitive skin and broken blood vessels because it is milder. It seals and constricts blood vessels and enhances acne rosacea treatment. What's more, it prevents blood vessels from widening, ensuring long-lasting freshness and smoothness.
Yellow clay
differs from red clay in the color and iron concentration which is higher in yellow clay. It is used for oily, combination, acne and mature skin.
White clay (also known as China clay)
is the most popular and commonly-used derivative of this mineral. Its skin-tightening, nourishing and repairing properties make it a flawless product for dry, delicate, sensitive or tired skin and anti-wrinkle fighter. Moreover it has an alleviating effect and enhances the wound-healing processes, upgrading the skin tone. White clay is so gentle that it is added to baby powder.
Pink clay (French clay)
is a mix of red and white clay (1:2 ratio) hence the color. Even though it has been artificially made, it keeps the properties of both clays. It works for sensitive, fragile and allergy-prone skin. Thanks to the astringent effect, it makes skin healthily-looking, soothes and relaxes tired skin.
Blue clay (also known as bentonite)
has lots of uses. Firstly, it conditions oily skin prone to acne breakouts, eczema and psoriasis. Also, it has amazing absorbing qualities: it absorbs sebum excess and dead skin cells, as well as mineralizes the skin. It both works on the surface and deeply penetrates the skin. As a result, it increases blood flow, nourishes tissues, enhances the repair of skin cells, smoothes out face creases and reduces cellulite.
Ghassoul clay (red Moroccan clay)
is a red and brown, strongly absorbent powder which proves to be a saver for oily and acne-prone skin. It reduces too much sebum, leaves a matte effect and freshens up the skin. There's more to ghassoul – feel free to apply ghassoul mask to oily hair and scalp to reduce oiliness.
Fullers Earth clay
is not so common but it is rich in minerals and has intensive degreasing properties. It should be popular among people who have oily and acne-prone skin. Fullers Earth is the only whitening clay which makes it a perfect treatment for pigmentation spots and skin tone enhancer. At the same time, it slightly cleanses and exfoliates dead skin cells.
Canadian glacial clay
works in a very gentle way so it is fit for various skin types – from dry to acne skin. Canadian clay hydrates, replenishes micro-nutrients and increases blood flow.