Hygge – a Danish term that has spread all over the world. It means happiness, comfort, coziness and – mostly – the inner balance. Thanks to hygge, you can slow down and enjoy life without feeling guilty. There's something more to hygge than the approach to life. There's hygge food, hygge beauty routine, hygge home design, etc. How to be effortlessly beautiful? Here's a hygge beauty guide. Simple and straight facts – like the philosophy.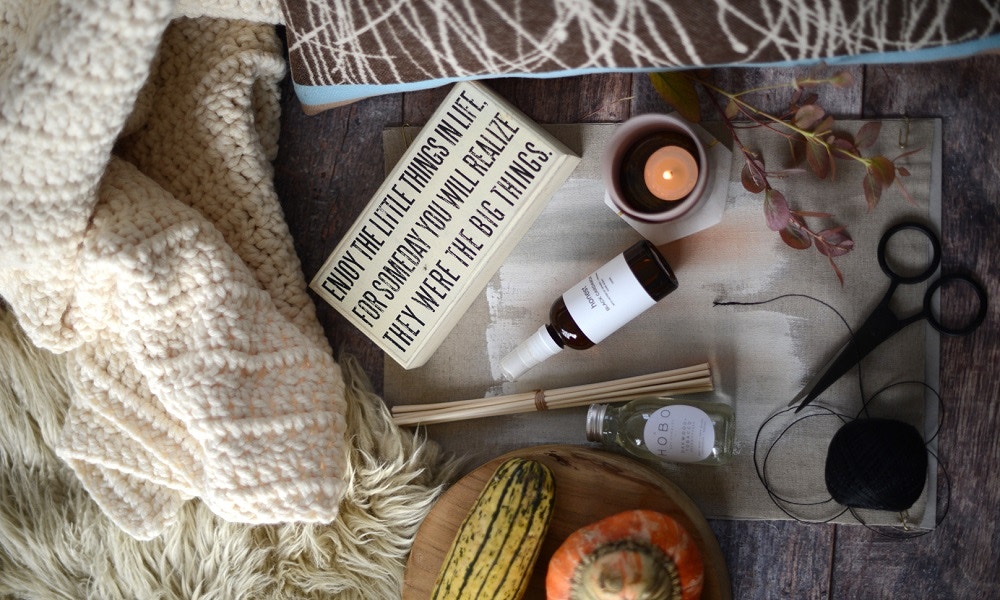 How can you take care of yourself in the hygge style?
Beauty products can't take control of you. Hygge beauty equals products that you use joyfully – they are healthy, have a beautiful aroma and offer lots of uses. Here are the most powerful ones:
Hydrosols – plant essences that successfully replace toners and thermal water. They make up an amazing base for clay masks and you can mix them with natural oils. They have a wonderful aroma and pamper your skin. Most hydrosols work for hair and scalp care, too. Few people know that pure rose water works both in beauty care and cooking.
Coconut oil – natural oils have a huge beauty power and (without exceptions) are worth your attention yet coconut oil stands out in the crowd. It's shockingly multitasking and cares for the skin at any age – delays ageing and fights acne. Anything else? Coconut oil whitens the teeth, nurtures feet and hands, prevents the proliferation of bacteria and fungi (recommended for foot skin care). It also delivers amazing hair benefits, removes makeup, works as a face cream and hair conditioner.
Holika Holika Aloe Gel – another cosmetic hygge genius. You can apply it to your body, hair and face (excellently nourishes the under-eye skin). It's a great makeup base, has antiseptic qualities, soothes irritation, has a fresh aroma and doesn't leave a greasy residue on the skin. Thanks to the packaging, fragrance and benefits, it's a perfect all-year-round skin and hair care product. A true hygge product, natural and beautifully designed; it quickly boosts your mood and enhances your good looks.