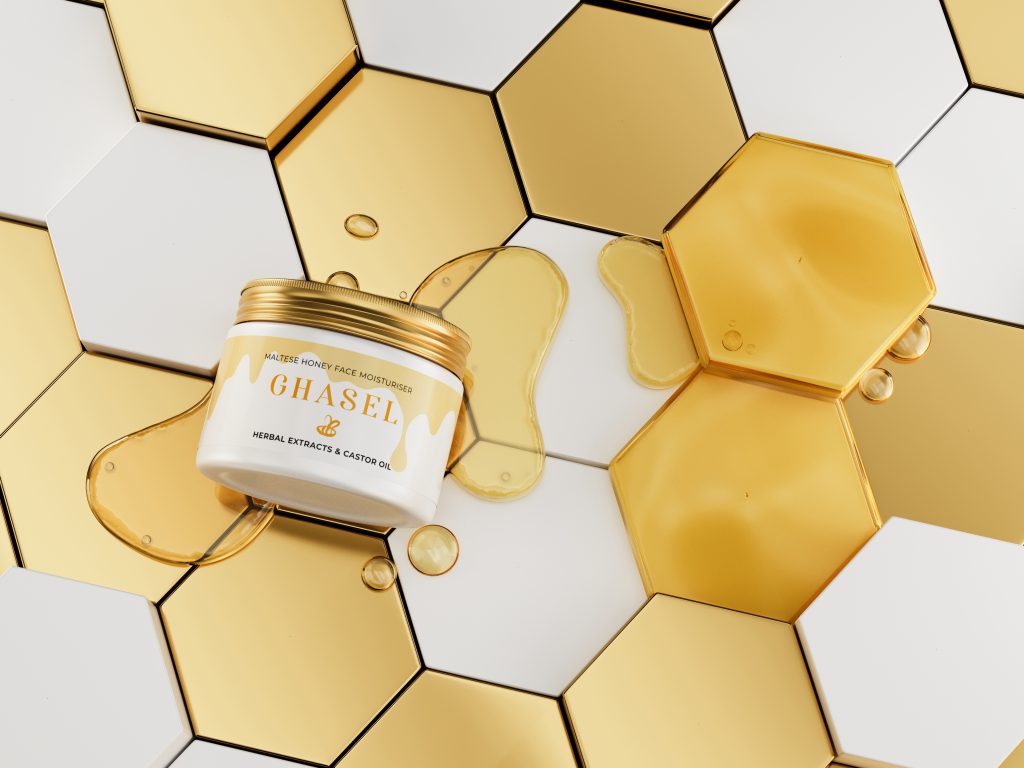 Maltese Honey Face Moisturiser. Moisturizing And Nourishing Power From Ghasel!
You know how it works – you wake up and your skin feels already tired. It looks dull, lifeless and dry and you need a full makeup to feel like yourself again.
We get it. Many people have skin problems and need a good moisturizer. Poor skin care can lead to various imperfections. People are increasingly aware of the importance of skin care in harmony with nature, so they use natural products, which turn out to be the most effective.
What if there was a way to have perfectly smooth skin without the need for extra layers of foundation? The Maltese Ghasel brand has launched something special for tired skin – Maltese Honey Face Moisturiser. It's a day and night moisturizer that adapts to the needs of the skin. The intensive formula is safe and suitable for everyone. It doesn't clog pores and provides a remedy for troublesome blackheads and whiteheads.
Choose wisely – go for Honey Face Moisturiser
When choosing skin care products, remember to always pay attention to the ingredients. This Maltese moisturizer is free of silicones, synthetic dyes, GMOs and other harmful substances, making it a totally safe product.
Ghasel Maltese Honey Face Moisturiser ensures 24-hour hydration. Adequate skin hydration combats imperfections, ensuring you wake up every morning with a fresh and radiant complexion.
We know how difficult it is to find products right for you. We are here to help! The exceptional Maltese Honey Face Moisturiser has a luxurious and moisturizing formula that meets the needs of your skin. This silky and lightweight face cream keeps your face moisturized and pleasantly soft all day long. The unique product boosts a healthy glow.
Day and night face cream straight from Malta
This remarkable place in the world is famous for producing the world's sweetest honey, which works for every skin type, from normal to oily or acne-prone. It contains no harmful chemicals found in many beauty products. You can be sure your skin is safe and protected from environmental factors.
The best part of this product? It's the ingredients, of course. There are no harmful substances – just pure goodness!
The highest quality Maltese honey strongly moisturizes and smooths the skin, maintaining its radiant and youthful appearance. The caffeine makes your skin look rested even immediately after waking up, without puffiness and dark circles. Shea butter locks in the moisture, leaving the skin perfectly moisturized throughout the day.
Wyświetl ten post na Instagramie
The light face moisturizer has antibacterial and anti-inflammatory properties, thanks to castor oil, important in the skin regeneration process. The richness of vitamins B6 and E evens out the skin tone, boosting the desired youthful glow. It also contains antioxidants that neutralize free radicals, preventing skin aging.
The Maltese face cream delivers spectacular results with regular use during your morning and evening skin care routine. Be beautiful with Ghasel! Learn more about the product: www.ghasel.mt.
---