Everyone knows that honey has a myriad of uses. It is not only the best delicacy, but also a well-known and one of the most desired skin care ingredients. The Ghasel brand knows this very well and has created an extraordinary body cream with honey straight from Malta – Maltese Honey Body Cream.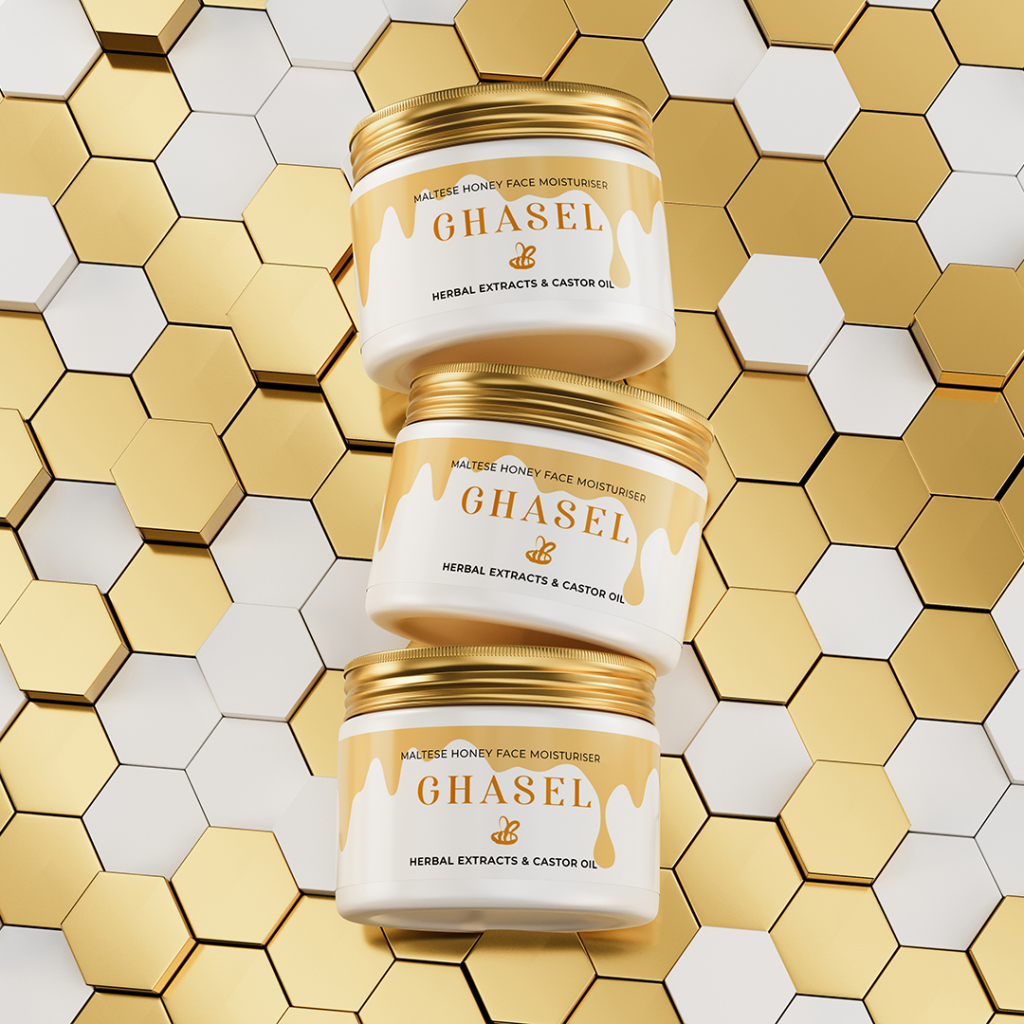 Naturally beautiful skin with Ghasel Maltese Honey Body Cream
This is a unique body cream that adapts to your needs. Suitable for all skin types regardless of age. The unique Maltese honey contains 85-90% thyme pollen, making it an indispensable ingredient for combating skin problems. It's a remedy for dry, flabby skin that needs nourishment and soothing.
Ghasel Maltese Honey Body Cream:
protects the epidermis from water loss,
has a moisturizing effect,
brightens skin tone,
tightens and firms the body,
smooths out wrinkles and furrows,
has anti-aging properties,
regulates the sebaceous glands,
inhibits the activity of free radicals,
protects the skin from environmental factors,
strengthens the hydrolipid barrier of the epidermis.
Thanks to the influence of honey, the skin becomes smooth, nourished and radiant. It regains a healthy, uniform color and radiance. Fine wrinkles and furrows cease to be visible and any lesions on the skin heal much faster.
The rich composition of honey, combined with other active substances, easily penetrates the skin, adding a proper amount of nutrition and hydration. The abundance of mineral salts, vitamins and minerals contained in Maltese Honey Body Cream are of tremendous importance in the processes of skin regeneration and the proper functioning of cells.
Moisturizing and nourishing body cream from Malta
Honey is used in the treatment of acne, imperfections and inflammation. In addition to its moisturizing properties, it has an antibacterial and anti-inflammatory effect. It regenerates, nourishes and provides rapid revitalization. When used daily, Maltese Honey Body Cream boosts the skin's defense capabilities, so it will not be intimidated by free radicals, oxidative stress, smog, toxins or other environmental pollutions.
Regularly massaging the body with Maltese honey cream improves the elasticity and firmness of the skin, evens out its color, removing discoloration and you will quickly get rid of acne scars and smooth out wrinkles.
Composition of Ghasel Maltese Honey Body Cream
The power of vitamins and minerals that have a special role in improving the condition and texture of the skin is hidden in this highly moisturizing day and night body cream The unique moisturizing lotion is dominated by Maltese honey, which is able to revitalize the deepest layers of the epidermis. The shea butter present in the product protects the body from evaporation of water from its interior and promotes the healing of irritation.

Ghasel body cream also contains vitamins E and B12, which shallow wrinkles, improve firmness and elasticity and even out skin tone, adding a healthy glow. It's the answer to energizing a flabby, dull skin. Marshmallow extract is one of the most important ingredients in Maltese Honey Body Cream, as it treats skin lesions, leaving skin flawless. It's an antioxidant that fights free radicals and keeps skin youthful for a long time.
More information on Ghasel products can be found on ghasel.mt