Nanoil Argan Oil is an antioxidant-rich oil. It's packed with over 100 precious substances for good looks, therefore, it manages to delay skin aging, plus moisturize and firm the skin. If you're seeking a hair growth booster, this oil will be foolproof too. It will also make your hair shine again, plus enhance any skin type, and even act as an eye or face serum.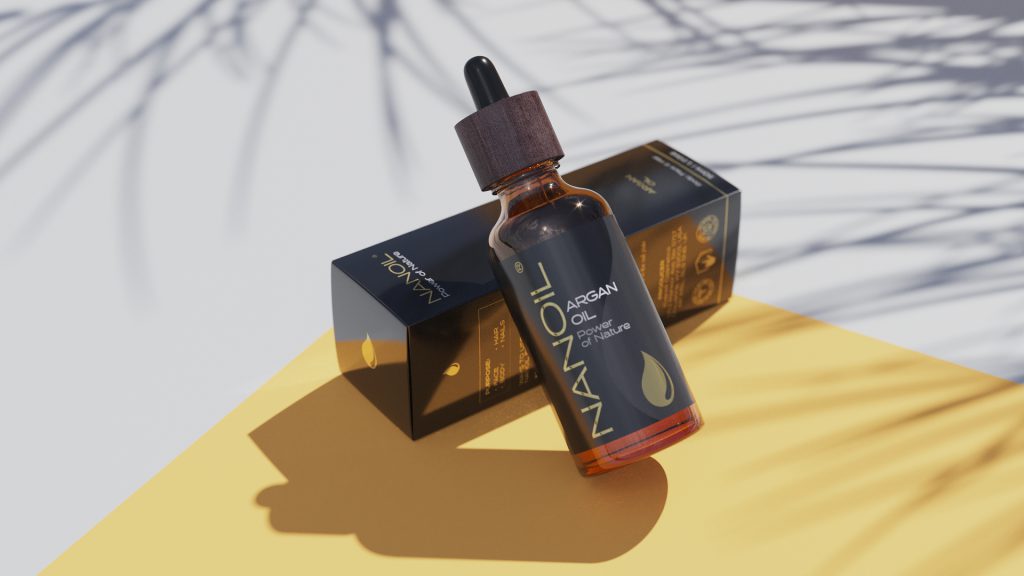 The highest-quality, organic certified, cold-pressed, unrefined, 100 percent natural and eco-friendly argan oil from NANOIL holds all the amazing ingredients found in Argan nuts. Each drop is beneficial and will upgrade your daily beauty routine.
What's special about Nanoil Argan Oil?
Perfect composition of ingredients is the greatest thing about it. Over 80 percent of essential fatty acids! It includes linoleic and oleic acids. Nanoil Argan Oil goes well with all types of skin and hair. It's rated for a high concentration of vitamin E, squalane, carotenes, and butyrospermol which is a natural sunscreen. The oil abounds in substances which bring amazing benefits for our good looks.
What's the effect of argan oil?
Nanoil Argan Oil brings many benefits.
It smooths face lines and slows down skin aging.
It stops hair loss and strengthens hair follicles.
It speeds up the growth of hair, brows and lashes.
It is a potent antioxidant which prevents free radical damage.
It enhances and nourishes the hair leaving it better-looking.
It is a natural sunscreen.
It is a brilliant serum for face, body and hair.
It stimulates skin cell repair.
It prevents transepidermal water loss.
How you use Nanoil Argan Oil is up to you. It can be hair, body, face, hand, foot or nail care – anything you can think of.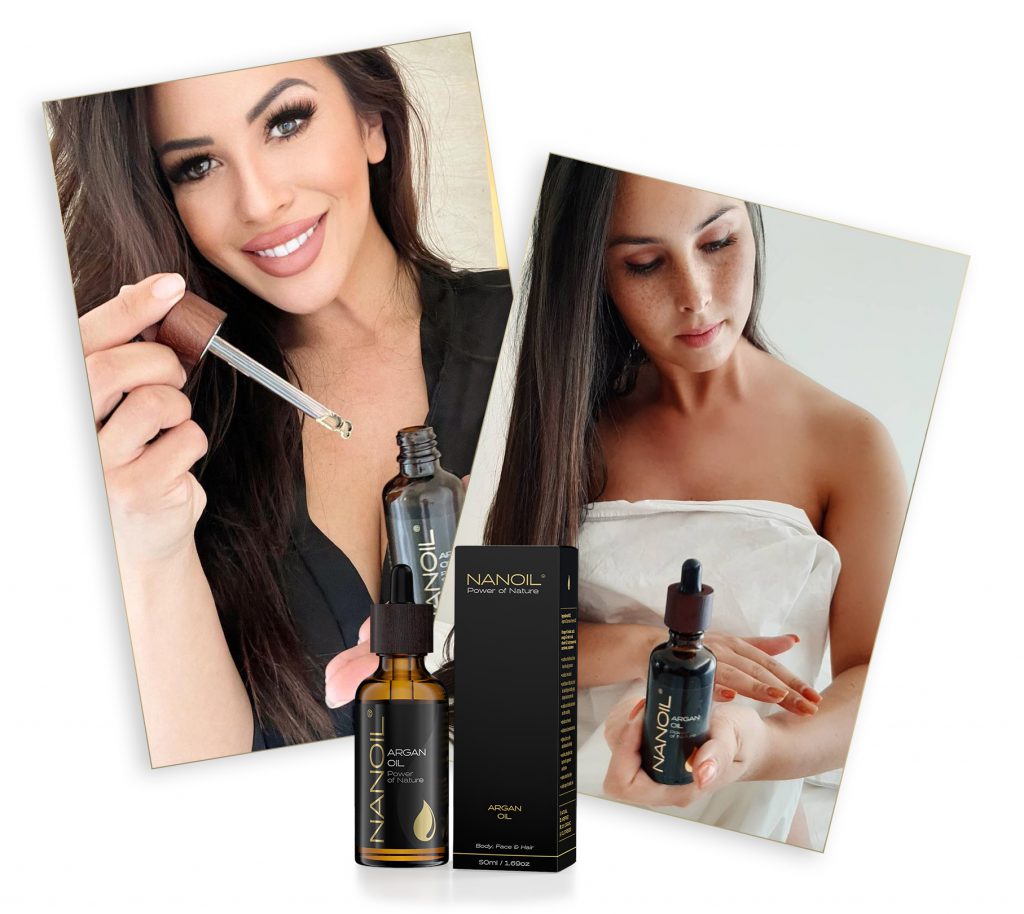 For use on hair
Nanoil Argan Oil is a fantastic hair oil treatment which strengthens hair bulbs, nourishes the hair and restores shine and resilience. It also protects tresses from damage during heat styling or due to UVA/UVB rays. Argan oil stops frizz and static, and is an amazing serum for hair ends.
For use on body
Rub it into skin which is affected by cellulite or stretch marks to get rid of them. Nanoil Argan Oil  has repairing, firming and nourishing properties that will rejuvenate your body. The skin will be plump and deeply moisturized.
For use on face
It is a great oil for OCM, which is an oil cleansing method. Nanoil Argan Oil will help you remove even waterproof make-up products. It keeps the skin young-looking and nurtures fragile skin around the eyes. Use it as a night serum or addition to a day cream. It will quickly bring skin's radiance and health back.
For use on feet
Nanoil Argan Oil is an amazing foot cream which improves skin on the heels. Add it to a relaxing and nourishing bath to repair and moisturize dry, chapped skin. It will keep the heels smooth and prevent cracking.
For use on nails
Substances included in Nanoil Argan Oil nourish the nail plate and skin around it. It is the best treatment for splitting, brittle nails. Rub it into nails every day or soak your hands in it for several minutes every day after heating it up slightly.

Where to buy Nanoil Argan Oil?
You'll find Nanoil's argan oil and other products at online drugstores or www.nanoil.co.uk. If you choose the official site then you can read more about all items, and create your unique NANOIL beauty kit for glowing skin, glossy hair and lovely nails!