The most common skin concerns? Acne, pigmentation spots, wrinkles, dullness. Luckily, there is one solution to cure all these ailments – vitamin C concentrate that, when used in a lightweight face serum, works like a shield protecting our skin from ageing.
There is no point in convincing anybody that application of vitamin C-enriched cosmetics is a thing worth doing. We have finally started recognizing the benefits of vitamin C in skin care so we often make use of it not only during the common cold season but also by applying oils, creams and face serums containing this precious nutrient. And this is one of the best gifts you can give to your skin.
What are the applications of vitamin C?
Vitamin C is the queen among all cosmetic ingredients. Some people consider it "the vitamin of youth", however, it isn't the only such potent rejuvenating substance because there is also vitamin E predisposing to this title. More common name for vitamin C is L-ascorbic acid – 100% natural and pure form of vitamin C found in many self-care products. However, since it is unstable and doesn't penetrate skin fully, the producers turn to more stable forms of vitamin C like ascorbyl glucoside, ethyl ascorbic acid or ascorbyl tetraisopalmitate. Obviously, these aren't the only forms of vitamin C known to cosmetologists, yet because of their wide range of applications and high effectiveness in all conditions, they are definitely the ones worth paying attention to.
Beauty products enriched with vitamin C are well-tolerated by all skin types and can be applied no matter the age you're. They visibly improve both mature and young skin. Still, in most cases such skin care products are recommended to deal with problems like pigmentation spots, fine lines, acne, broken capillaries. Combating all these skin concerns is possible because vitamin C is known for being an ingredient that:
has depigmentation effect, brightens and evens out skin tone
restores skin's natural radiance, highlights it
seals up and strengthens blood vessels which prevents broken capillaries
strengthens collagen structures in skin leaving it more resilient and firm
reduces fine lines and preserves youthful look of skin
shields skin from free radicals and UV rays
soothes irritations and aids in curing acne
Which vitamin C-enriched skin care products to use?
The type of product with ascorbic acid we choose determines the effects we achieve later. Definitely the most efficacious are all the skin care products formulated with the stable form of vitamin C. Below we're presenting you a couple of cosmetics that should be taken into consideration during your next shopping.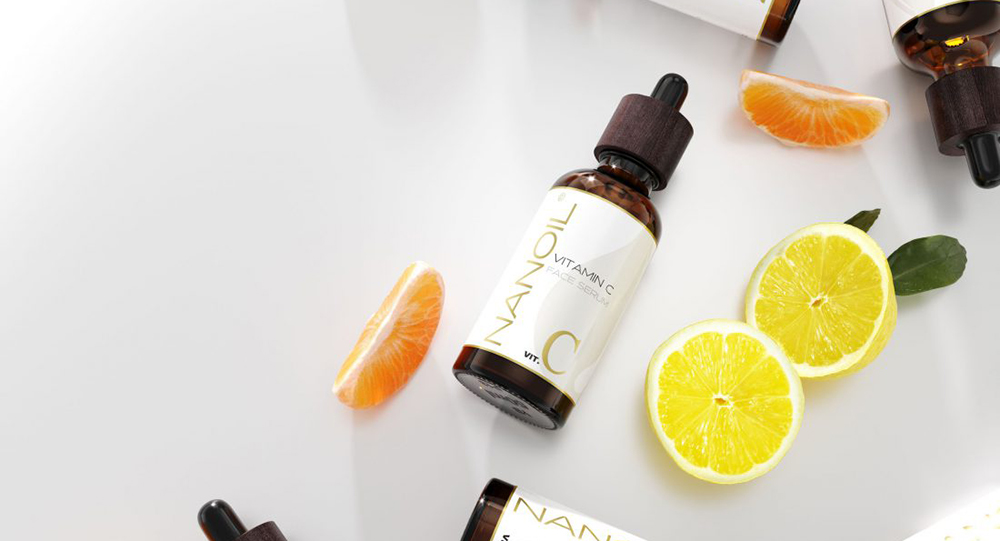 VITAMIN C FACE SERUM NANOIL VIT.C
Original name: Nanoil, Vitamin C Face Serum
Texture: ultra-lightweight face serum
Size: 50 ml
Vitamin C used: 3-O-Ethyl Ascorbic Acid
A well-deserved place on a podium belongs to vitamin C face serum by Nanoil. This is a runny and fast-absorbing serum formulated with ethyl ascorbic acid concentrate, which is the most stable and the most effective form of vitamin C. Owing to the very nutrient, this face serum is able to erase hyperpigmentation and sunspots, visibly brighten complexion, alleviate acne and make the walls of blood vessels stronger. And this is not all because this face serum has also an anti-ageing effect and impedes premature signs of ageing. Nanoil Vit. C Face Serum's list of ingredients also contains Boerhavia Diffusa root extract – a plant of strong antioxidative powers. This is one of the best-selling vitamin C face serums that can be applied no matter the skin type, age and concerns. It grants beauty, radiance and even-toned complexion.
More on: www.nanoil.co.uk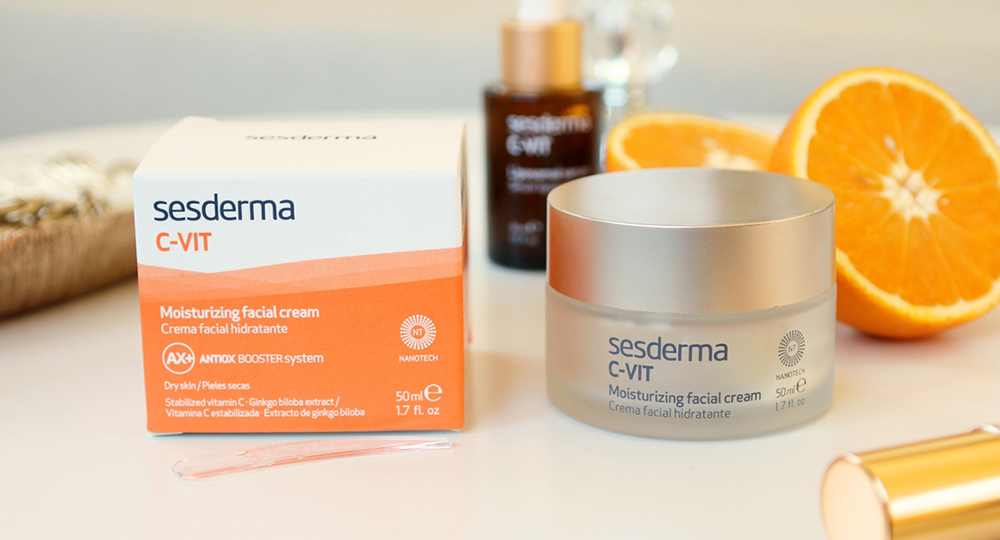 MOISTURISING FACE CREAM SESDERMA C-VIT
Original name: Sesderma, C VIT Moisturising Facial Cream
Texture: not-too-thick cream
Size: 50 ml
Vitamin C used: 3-O-Ethyl Ascorbic Acid
Another product that belongs to the highly recommended cosmetics with vitamin C is Sesderma face cream C-VIT. As the name suggests, the key ingredient used here is ascorbic acid whose powers are boosted with sweet orange extract and ginkgo biloba. Although this cosmetic composition doesn't contain as many active ingredient concentrates as a face serum does, nor is it as well-absorbing, Sesderma C-VIT cream serves all skin types, especially dull, sallow and tired-looking skin. In light of the fact that it is formulated with less concentrated substances, this skin care product doesn't have strong rejuvenating effect. It doesn't highlight discolorations either.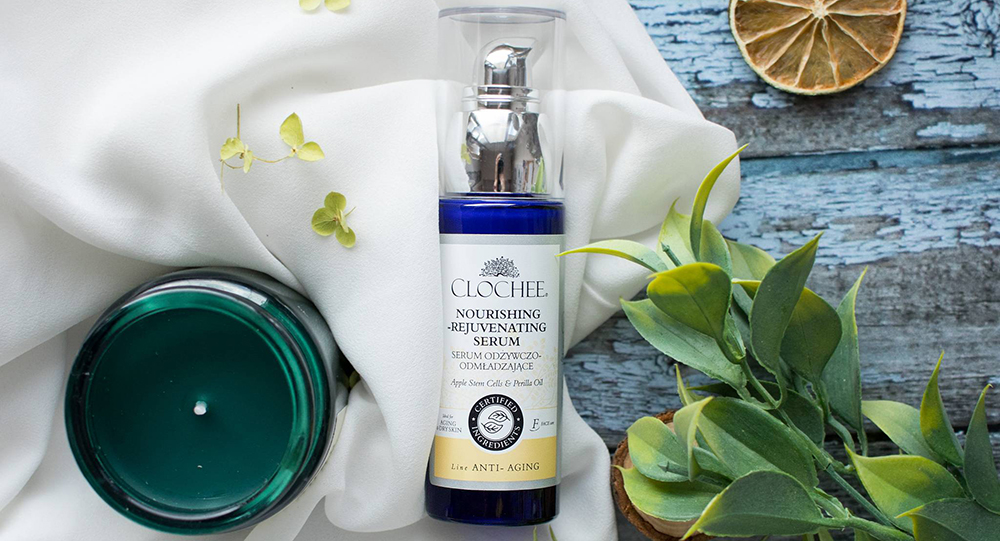 ANTIOXIDANT FACE SERUM WITH VITAMIN C CLOCHEE
Original name: Clochee, Antioxidant Oil Serum with Vit. C
Texture: oil serum
Size: 30 ml
Vitamin C used: vitamin C taken from Rosa Rugosa Flower Extract
Among the products containing vitamin C, which are often perceived as an essential element of a daily skincare ritual, there is also a place for antioxidant oil serum with vitamin C launched by Clochee. Before buying it, it's worth realizing though that you won't find here pure vitamin C. Neither will you find any other known forms of vitamin C. Instead, the producer used here beach rose extract that is recognized brimming with high vitamin C concentration. Apart from this plant extract, the face serum is also formulated with five natural oils. The composition is vegan friendly and all-natural. When it comes to the effects, Clochee face serum measurably brightens up and revitalizes skin. In terms of dealing with hyperpigmentation, sadly, the serum is visibly less powerful.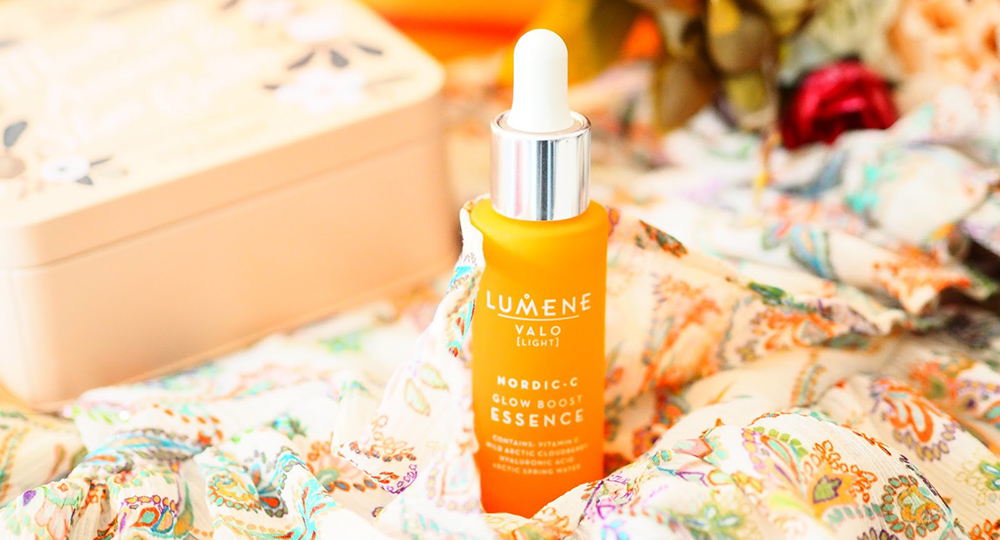 HIGHLIGHTING FACE SERUM LUMENE NORDIC-C VALO
Original name: LUMENE, NORDIC-C Valo, Glow Boost Essence
Texture: regular serum
Size: 150 ml
Vitamin C used: vitamin C taken from Rubus Chamaemorus Samenextrakt
Luring with intensively orange design this face serum by Lumene is another cosmetic eagerly chosen by those who want to make use of the well-known vitamin C skin brightening properties. The formula is natural and vegan friendly. Thanks to birch water, this fairly lightweight Lumene Nordic-C Valo serum helps skin regenerate faster. Also, it increases moisture levels in skin with arctic spring water, hyaluronic acid and sea algae. Sadly, it doesn't contain pure vitamin C but only plant extracts that offer far less of this nutrient.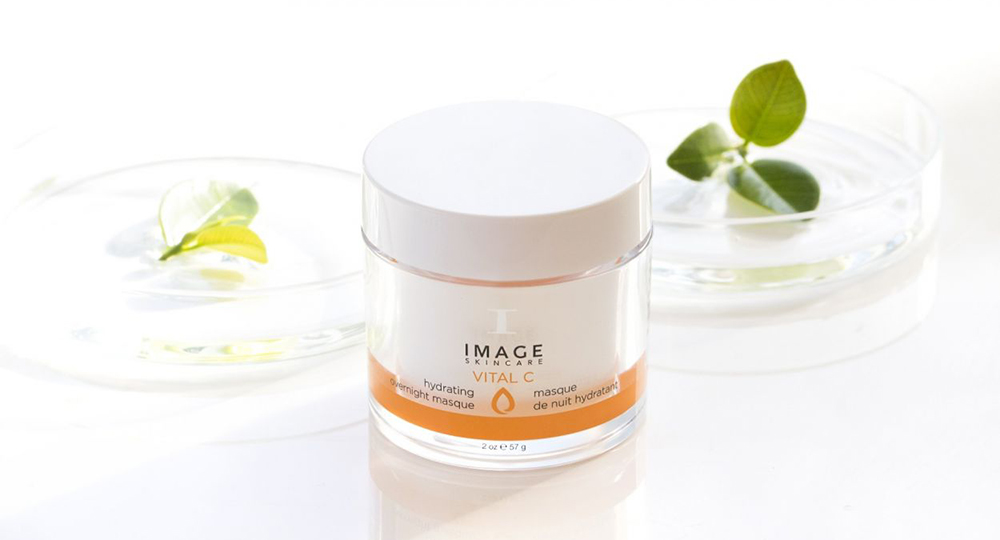 FACE CREAM IMAGE SKINCARE VITAL C
Original name: Image Skincare, Vital C Hydrating Repair Creme
Texture: regular day cream
Size: 70 ml
Vitamin C used: L-Ascorbic Acid
This deeply nourishing face cream by Image Skincare was formulated with a vitamin complex – apart from vitamin C it also contains A and E. The formula of Vital C face cream contains 20% of vitamins A, E and C so it effectively protects skin from premature ageing. This cosmetic is recommended specifically for dry, mature or uneven-toned complexion. Thanks to hyaluronic acid and ceramides, this skin care product is also able to improve moisture. Even though this isn't an all-natural product, it's rich which makes it an interesting cosmetic. Sadly, the price may appear to be slightly off-putting.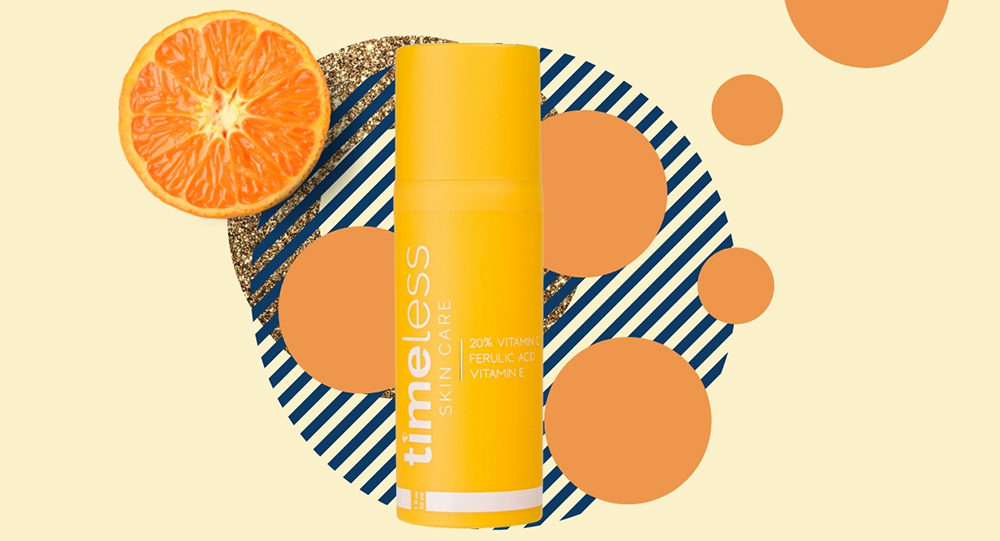 FACE SERUM WITH VITAMIN C+E TIMELESS
Original name: Timeless, 20% Vitamin C + E Ferulic Acid Serum
Texture: oil-free serum
Size: 30 ml
Vitamin C used: L-Ascorbic Acid
Incredibly sunny packaging with quite unusual for face serum pump dispenser and a huge portion of vitamin C equal Timeless Skin Care product. It's base is made up of three key ingredients: vitamin C (sadly in an unstable form – L-ascorbic acid), vitamin E and ferulic acid. Together they work like a shield safeguarding the skin from the physical external agents that contribute to accelerated ageing. In other words, these three ingredients ensure youthful-looking and healthy complexion. Panthenol additive aids in reducing irritation and brings relief to the skin. When used long-term, this vitamin C face serum by Timeless may even skin tone.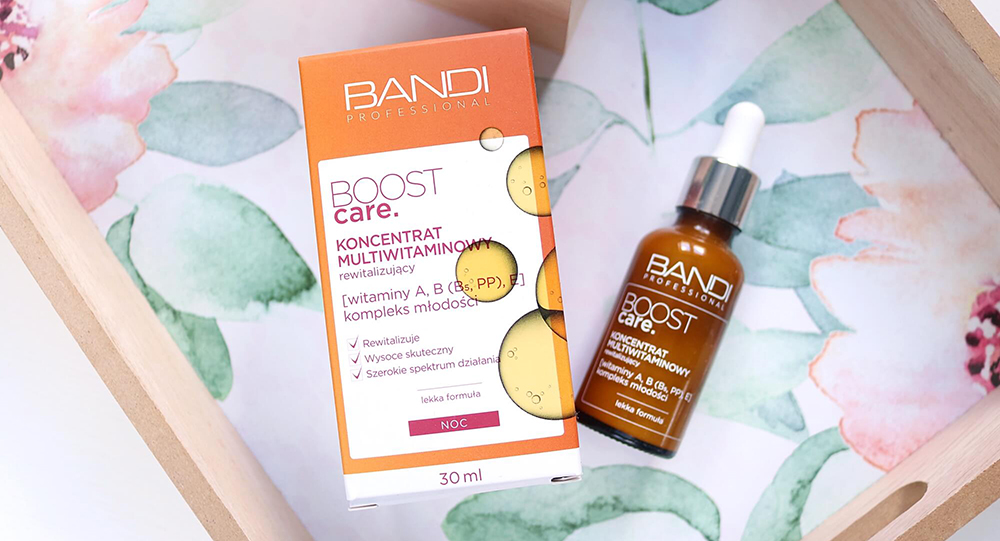 ACTIVE VITAMIN C CONCENTRATE BANDI BOOST CARE
Original name: Bandi, Boost Care Concentrate Active Vitamin C
Texture: runny serum
Size: 30 ml
Vitamin C used: Ascorbyl Tetraisopalmitate
The last suggestion for you – when it comes to vitamin C skin care products – is this face serum launched by Bandi Boost Care. It's formulated with one of the most stable forms of vitamin C. This product is recommended to be used on skin with pigmentation spots and visible signs of ageing mainly because it's able to revitalize, nourish, moisturize and help create the effect of radiant skin. Apart from vitamin C, this face serum also contains vegetable oils (e.g. avocado, argan, olive, sweet almond), panthenol and glycerine. Sadly, this product also features potential allergens (fragrances).