Are you looking for a face serum that will get you a youthful-looking, smooth and flawless complexion? Now, once and for all, you can finally say goodbye to wrinkles simply by choosing retinol face serum from Nanoil. Be ready for a 10 years younger skin!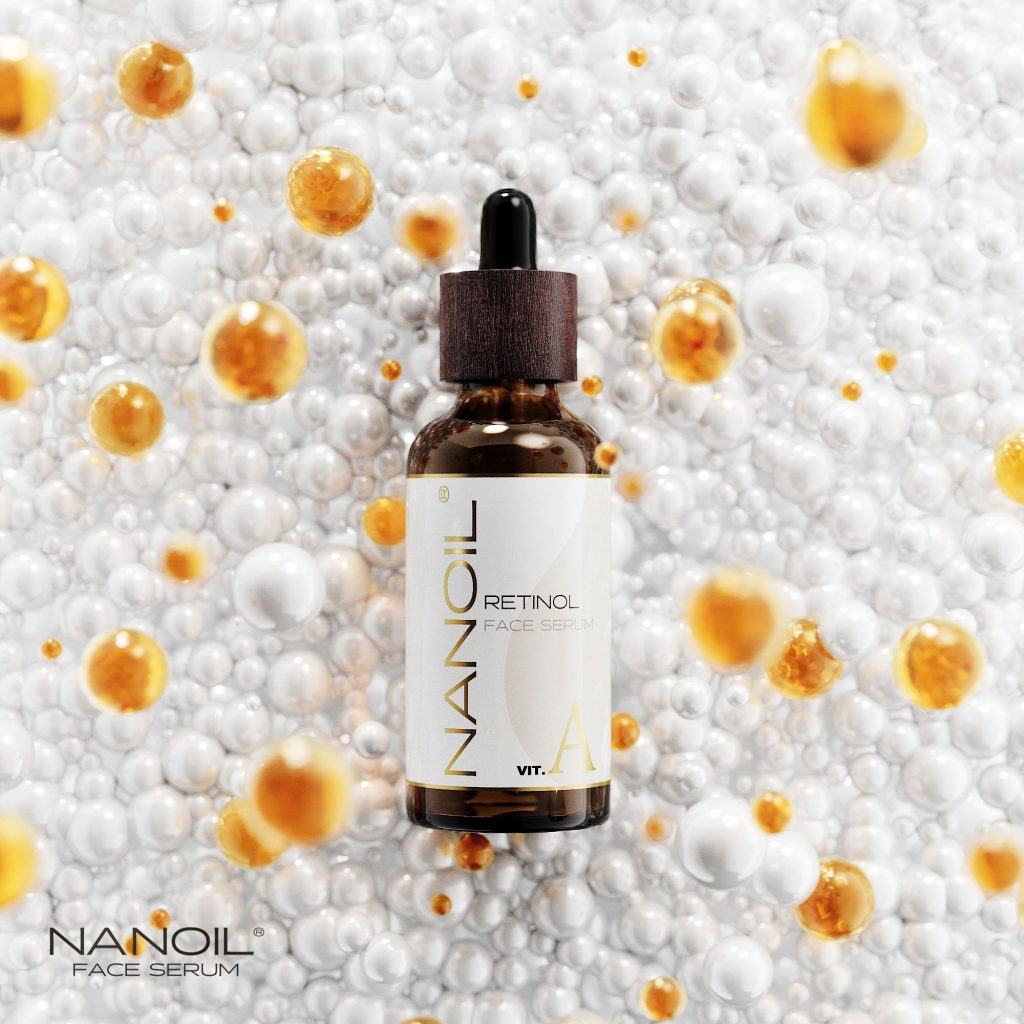 Your own elixir of youth
The fact that retinol is one of the best rejuvenating substances is a widely-known one. Serums enriched with vitamin A can improve the appearance of skin in a record time. But are all forms of retinol that efficacious? Certainly Retinyl Palmitate is, which is a pure vitamin A. Added to Nanoil face serum, this nutrient is proven to work miracles. When applied to the skin, Retinyl Palmitate promotes cellular turnover and stimulates self-renewal in every skin layer.
Retinol is a substance known for "cleaning up the mess" that ageing and free radicals made in skin. Thanks to this, you easily get rid of the dead-cell layer of epidermis quicker, thus enjoying a luminescent and better-looking complexion. Additionally, retinol face serum provides protection not only from various external aggressors but also from losing moisture. Lastly, Retinyl Palmitate erases hyper-pigmentation and doesn't allow new spots to appear on your skin. Most of all, however, Nanoil Retinol Face Serum has a huge anti-ageing potential.

Nanoil Retinol Face Serum – main effects
Smoother and softer skin
Stop wrinkles
Resilience boost
Even skin tone
No more pigmentation spots
Protection from free radicals
Long-lasting hydration
Increased collagen production
Accelerated cellular turnover
How fast are the effects?
It shouldn't take you longer than a month to feel smoother and moisturized skin. Every day, your complexion will be getting more supple and even-toned. Wrinkles and pigmentation spots will be gradually becoming less visible and the pores will be getting smaller. The longer you use the retinol face serum, the stronger the effects will be, therefore don't wait much longer but enrich your daily beauty ritual with Nanoil Retinol Face Serum.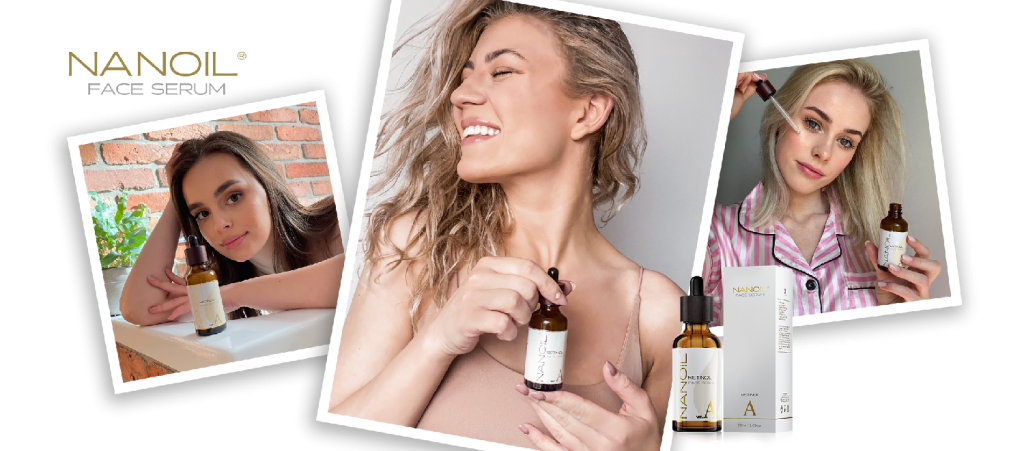 MORNING ROUTINE Wash your face using either a gel or foam cleanser. Rinse and put on a facial tonic. Then unscrew Nanoil Retinol Face Serum and apply a drop to each of the following skin areas: forehead, cheeks, chin, neck and chest. When fully absorbed, follow with a face cream with SPF.
EVENING ROUTINE Remove makeup and wash your face with gel or foam cleanser. Now, you can apply a face tonic but you don't have to wait until it absorbs – just apply a portion of Nanoil Retinol Face Serum straight away by patting and massaging it gently into the skin. Later, apply a night cream and an eye cream.
Where can you buy Nanoil Retinol Face Serum?
Wish to experience total skin renewal? Visit nanoil.co.uk and order top-rated retinol face serum straight from the official store. Apart from the advanced face serum series, Nanoil also offers cold-pressed and unrefined cosmetic oils (e.g. argan oil, castor oil, avocado oil), as well as hair and body products.