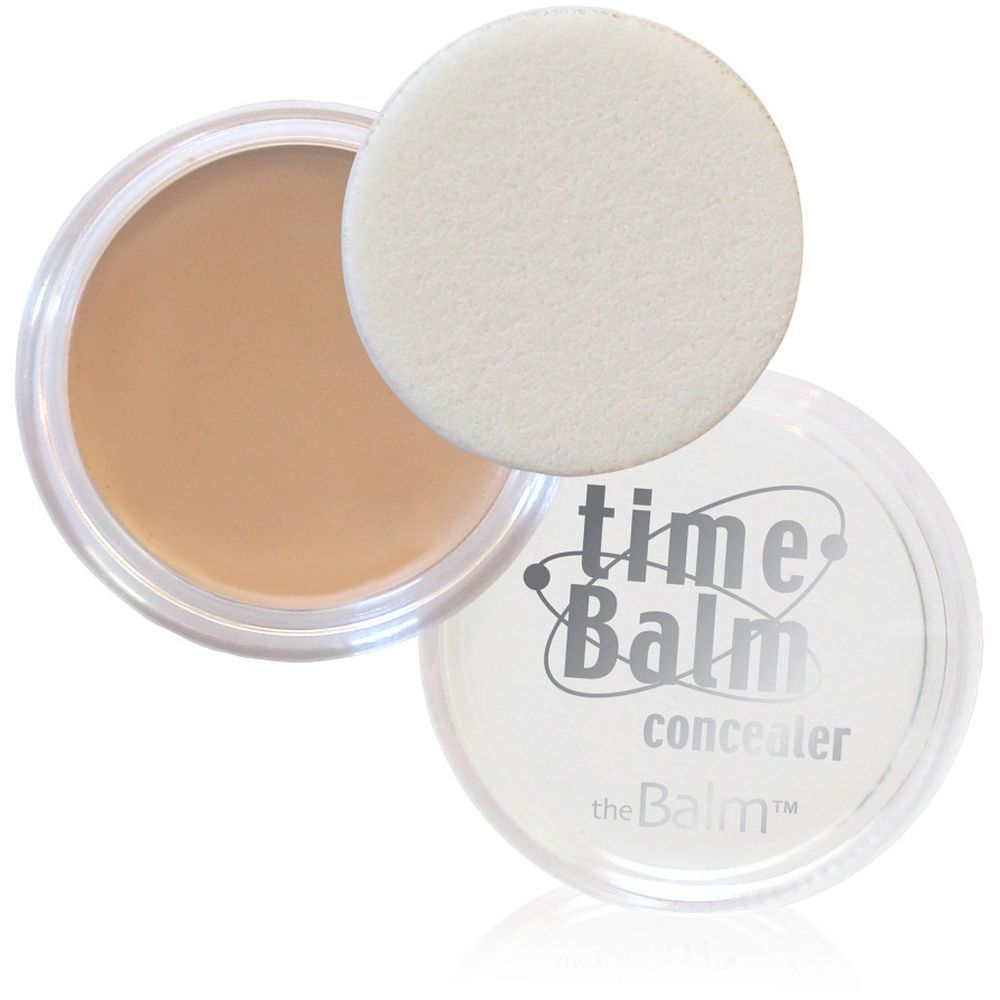 If you have a lot to hide and you still have no luck founding the prefect full coverage concealer, you should check 'The Time Balm'.
The amount 7,5ml of product comes in a wide, plastic pot. There are many complain that such a great product has a cheap looking package alike the rest of the Balm products. The consistency is thick and very creamy and blends well with skin on the condition that is slightly warmed up by the heat of fingertips. Although there is a small sponge added, the application with it is not precise and it causes product wastage. Only one small amount of concealers covers red spots and it is perfect especially is reducing dark under eye circles. It is also well known for minimalizing the appearance of wrinkles ad fine lines.
It doesn't crease and although it has a quite thick formula it doesn't look cakey. Additionally, it works great as an eye premier as it holds shadow for longer and it intensify the eye shadow colour. Many women complain that there may be a problem when it comes to matching the right concealer shade to the skin tone. The Balm offers 9 different shades, however the colour in the pot is darker than it actually looks when applied. Contrary to many full coverage products, the Time Balm doesn't cause any break outs and is sensitive for irritated skin. It is a long-lasting product so it is important to apply a moisturiser prior to the concealer.
The price is affordable considering that it is very efficient and it will last for many months. It is always worth investing in your flawless skin.