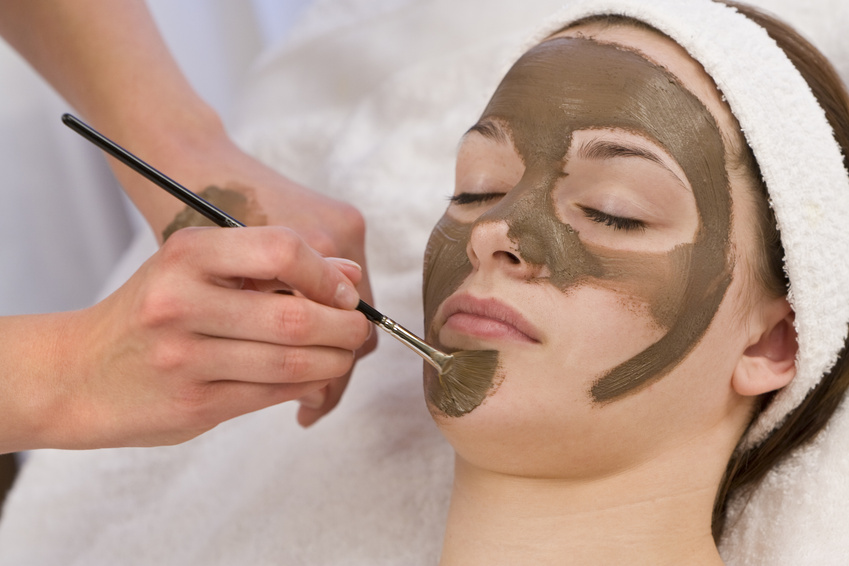 Mud masks are a great beauty treatment that can drastically change the appearance of our skin. If often happens that we don't give them enough credit for their healing and detoxifying properties. Using the clay mask once a week can be very beneficial to the condition of our complexion. Which mask would be the best for me? Each clay comes with its personal set of benefits.
Green French Clay is believed to have a great absorption capacity due to the high level of iron exchange, that helps to remove impurities, dust, oil, dead skin, and contaminants. It can also draw the toxins away which this makes it very compatible with the oily or combined skin. Treating acne with French green clay pulls bacteria from the infected areas and refine pores. Anybody with the skin issues such as pimples or acne should use the French mask twice a week to balance their skin oil level. We can use it to soothe any skin rash or bug bites.
Rhassoul, Red Clay is the most gentle of all clays available and it is appropriate for those with sensitive skin as it promotes circulation, gentle exfoliation, and it absorbs oil from skin. It greatly reduces dryness and flakiness. This natural, volcanic ashes are recommended for mature skin as they improve skin clarity and elasticity making you look youthful and fresh.
Bentonite Clay has a strong detoxifying properties that's way it is the component in body wraps. The clay is mixed with water and applied on e.g. thighs areas. Then the body is compressed with elastic wraps for about an hour and then removed. It is one of the most effective way to lose a few inches and to thigh and soften the skin. To improve better blood circulation in this particular areas, the treatment needs to be repeated over the course of few weeks.