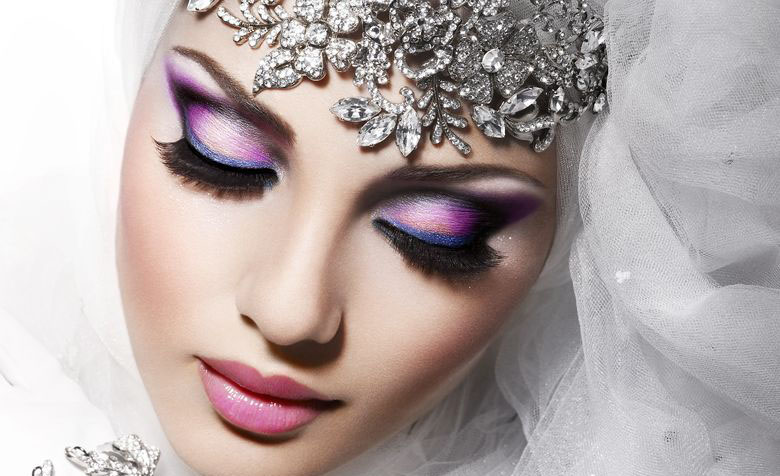 Vibrant and bright cobalt shade is the newest trend in the make-up for autumn 2014. If you follow the trends, you should defiantly get one of the Lancôme Hypnôse Drama Eyes Palettes. All make-up artists say that the blue colour is the no.1 in fashion for the upcoming season. Make-up with the strong cobalt eye can be already seen in many catwalks in Paris, NY or in Rome.
To do the perfect smokey eye with the Lancôme shadows you can use the darkest shade for the pallet and draw the line along your lash line. Then in the outer corner of your eye put slightly lighter shadow. To finish the look dab the lightest colour of the pallet right in the middle of your lid. This trick opens the eye and it makes it look fresh and awake.
If your make-up skills are far for pro, don't 'worry. This season the blue colour applied on the whole upper lid is very fashionable. When doing strong eye look, always remember to apply a few layers of deep black or blue mascara to intensify the depth of your gaze.
Why those shadows are so great? There is yet another way to apply them. You can first damp your lid and then put the product on. This way you will achieve an amazing wet eye look. Shadows are longwearing and they stay in place without smudging or creasing for up to 10 hrs. Additionally, you can build up the intensity of each of the shade and your are sure that it will blend well with the skin. Each pallet contains five different shades so you will have no problem creating deep, smokey eye. Women love it for rich pigmentation and easy application. Shades glide on the lid without dragging it.
Each Lancôme Hypnôse Drama Eyes Palette has two applicators and a spatula to draw thin lines. You will find the mirror on the lid very useful when doing small touch ups in the car.