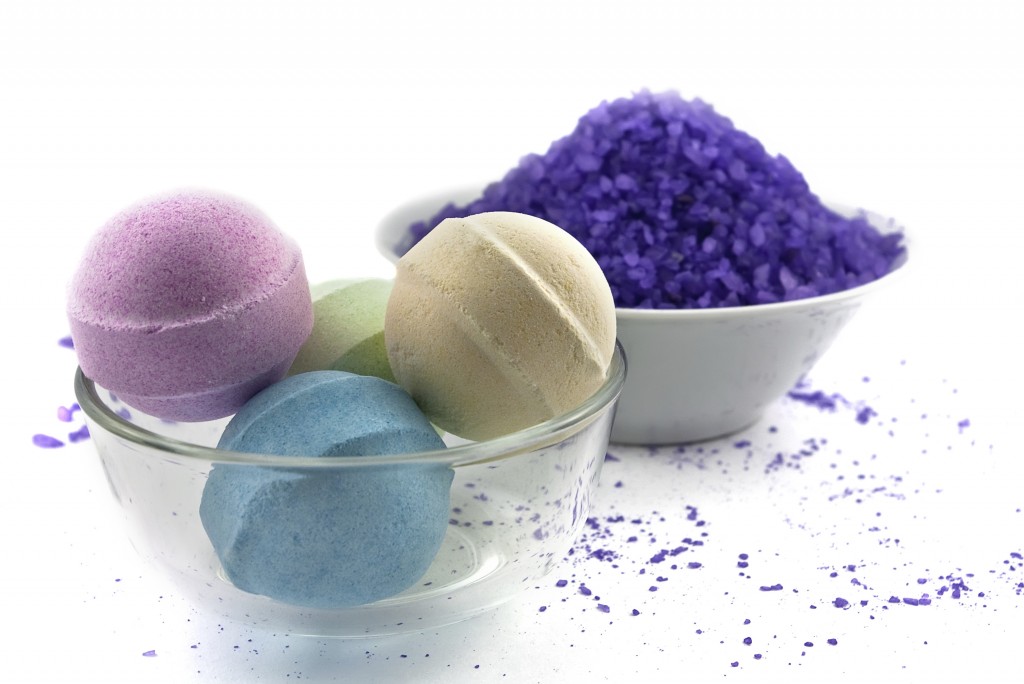 Bath Bombs become incredibly popular since the LUSH! Company settled down in UK for good. We love those small balls that smell divine and provide us with so much fun during our bath. Did you know that you do not have to spend a lot of money on it, as it is easy to do it yourself? You have unlimited choices of colour and fragrances. The homemade bath balls are the perfect gift idea for the one that you love and that kind of handmade present would be much more appreciated than the one from the shop.
To prepare your own, personalized bath balls you will need:
230g Baking Soda
115g Citric Acid
115g Corn Flour
115g Epsom Salts (for health benefit)
1 tsp Water
2 tsp Essential Oil (watermelon smells great)
2 tsp Oil (any that you like)
Food Colouring
You want to start with adding all your dry ingredients to the bowl and mixing them to make sure, they are evenly combined. In a separate glass add water, oils, and food tint and mix it together. Start of by adding the liquid to the dry ingredients. Make sure that you are whisking to stop any chemical reaction happening. Continue doing this until you have used all of the liquid. The bath ball mixture should start to come together. Form small balls and put them in the dry place for a couple of days so they can dry. When they are stiff and dry, they are ready to use. To create bath balls in different shapes you can purchase special forms. The rich choice of plastic forms can be found online and they cost cents. Recently, we can observe rising trends in the bath balls in the shape of cupcakes. You can easily do it at home. All you will need it putting the mixture in the cupcake mould and do the frosting.
For the Cupcake Frosting you will need:
1/2 Cup of Cold Water
1/4 Cup of Meringue Powder
1/2 Teaspoon of Cream of Tartar
4 1/2 Cups of Powdered Sugar
Food Colouring
You can moderate the ingredients so that the frosting is mushy and stiff.