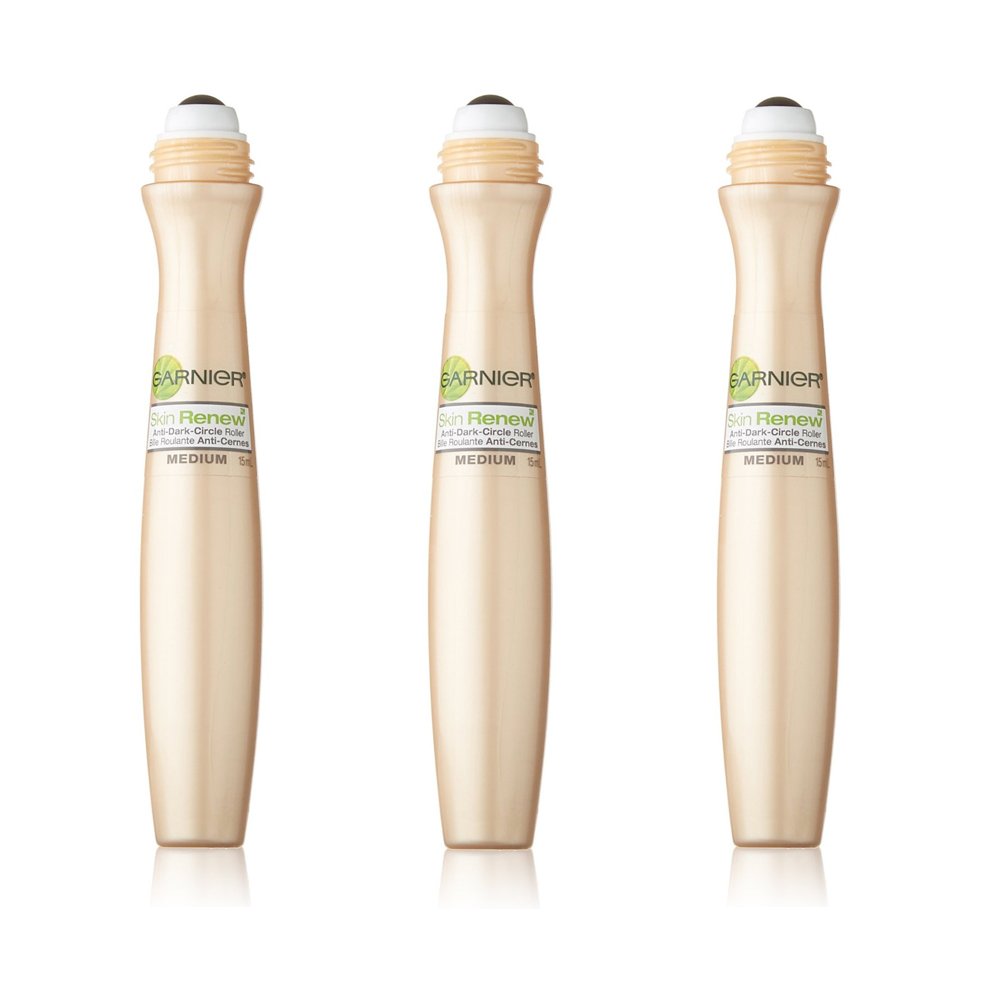 Ageing spots, acne scars, and other marks are the sin imperfections we would like to hide and make invisible. Dark under eye circlres and puffiness is yet another problem many women struggle with. Now it is possible to cover it all with the Garnier Caffeine Anti-dark Circles 2-in-1 Roll-on-Fair concealer.
Garnier offers its customers an innovative product that is both a light concealer and a moisturizing eye cream. The concealer is in a form of liquid that is distributed by a small metal-rollerball. The cold ball gives a refreshing sensation on the skin, increases blood circulation, reduces any puffiness and the appearance of dark under eye circles. The product does not accumulate in the fine lines and it evens the skin colour giving you the natural looking finish. Thanks to the moisturising properties, it does not get cakey or flake off. The caffeine helps to keep your skin fresh and awake.
Garnier product is a lightweight brightening concealer. It gives light coverage that can be built up to medium coverage. The choice of shades is limited to four so if you have a very pale skin it may happen that this concealer itself will not be enough to cover dark circles. Those who are looking for a good, full coverage concealer you need to know that the Caffeine Anti-dark Circles 2-in-1 Roll-on-Fair concealer is not a heavy duty product.
When you apply the concealer, you want to wait a minute for the product to be absorbed into the skin and then blend it with the rest of the make-up. This Garnier product is really good investment for £7 and it will help address any morning puffiness or dark circles.