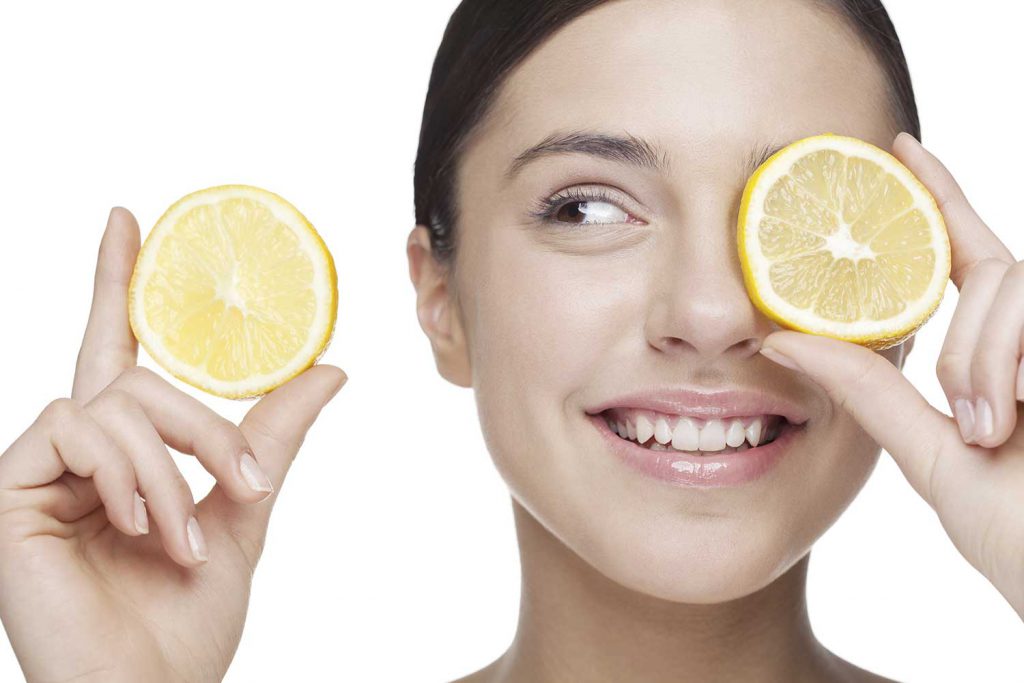 Vitamin C Peel is an intensive rejuvenating, moisturising and skin lightening treatment. It involves the use of serum with vitamin C. What is the Vitamin C Peel, who is it recommended for and what are the contraindications to its use? And finally – what are the effects of the treatment?
What is the Vitamin C Peel?
The most important stage of the treatment is the application of serum. Before the serum is applied to the skin, the skin is exfoliated. Its type depends on the beauty parlour, however the most popular is the cavitation peeling. Also, the preparations used at the end of the treatment may vary – they may be creams with hyaluronic acid, oils or vitamin ampoules. Some of the beauty salons offer the Vitamin C Peel enriched with ferulic acid that shows stabilizing and strengthening effect on the vitamin C, protects the skin from UVA and UVB rays and, as an antioxidant, slows down the aging process. The best results are achieved by a series of 4 treatments repeated every 7-10 days, but it can also be done just once.
Vitamin C Peel – for whom?
The treatment supports the revitalization of the skin. It is recommended for people with discoloration, erythema or grey, tired and dehydrated skin. It works well with sensitive, couperose, normal and mature skin and also after a long sun exposure.
Vitamin C Peel – effects
Above all, the Vitamin C Peel treatment thanks to the addition of vitamin C in the stable form of ascorbyl glucoside brightens the skin. This vitamin is a powerful antioxidant, it fights free radicals and protects the skin from external factors. In addition, the serum contains hyaluronic acid, mulberry extract, tripeptide-3 palmitate and panthenol. Each of the substances plays an important role:
hyaluronic acid moisturizes the skin and supports the skin's natural barrier function;
mulberry extract inhibits melanogenesis, i.e. discoloration and changes in skin pigmentation;
tripeptide-3 palmitate stimulates the synthesis of collagen and elastin and regenerates the skin matrix;
panthenol soothes and smoothes the skin.
In conclusion, the Vitamin C Peel gives the following effects: it brightens the skin, reduces discoloration and wrinkles, deeply moisturises and regenerates the skin at the same time protecting it from external factors. The effects of the treatment are visible immediately, for it it is called a banquet treatment as it can be done shortly before an important event. A series of treatments strengthen and prolong the effects.
Vitamin C Peel – price
The price depends on various factors, such as the location and reputation of the beauty salon and the experience of the technician. However, the treatment is not expensive, every subsequent treatment within the series is cheaper.