Hair styling often causes lots of trouble, especially if hair is heavy and hard to style. Luckily, we can change that easily if we have the right product. Let us present Nanoil Hair Styling Spray which makes the daily styling routine easier than ever before.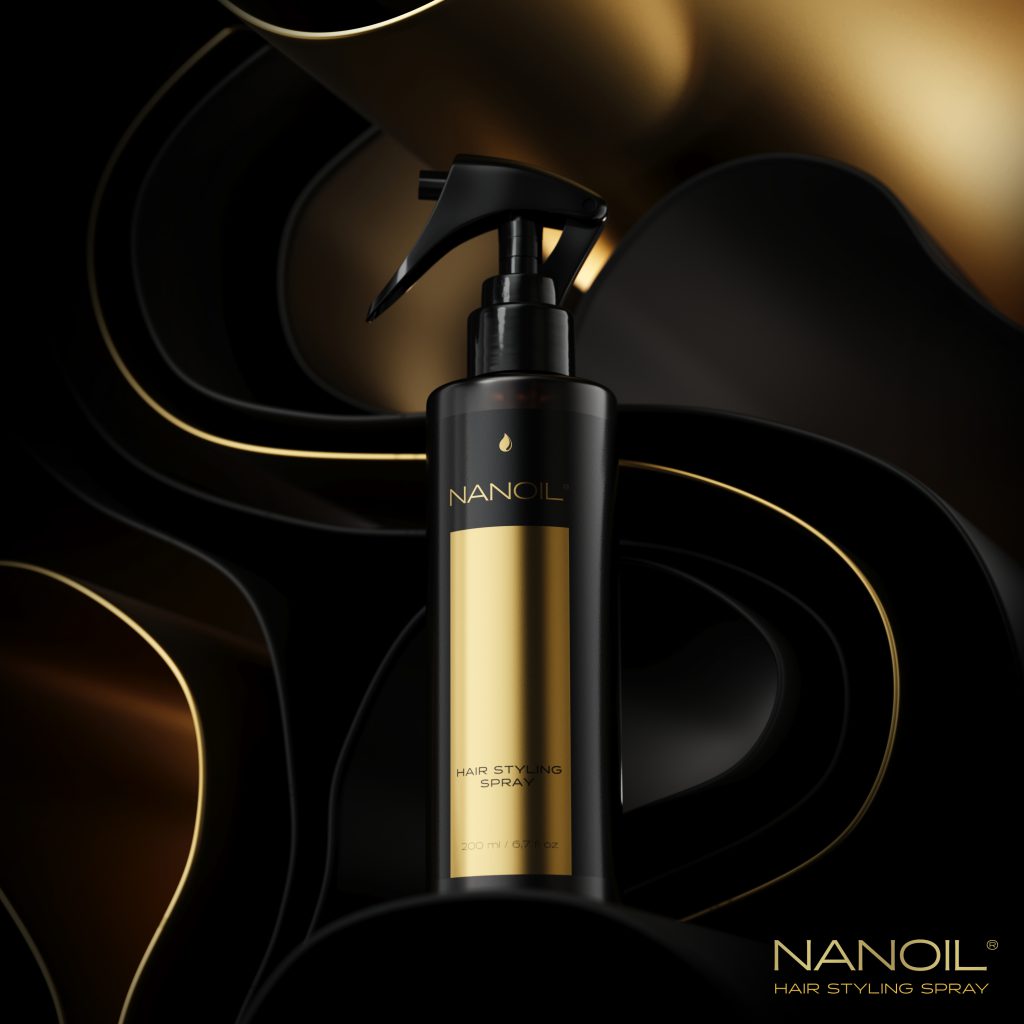 How to care for hair?
If your hair is in bad condition, then you can't expect it to look good. First of all, do your best to keep it healthy. Even the best primer won't help if hair is dull and damaged. Remember to use products that go with the type of your hair. Apply heat protectant before heat styling. Pick the right shampoo, conditioner, mask (you'll find superb products in Nanoil's offer). Good-quality cosmetics and healthy eating habits will improve your hairdo for sure. Always use cool water for rinsing hair products out. Be gentle while detangling, don't tug and don't towel-dry harshly – instead use a cotton t-shirt. Wet hair has open cuticles so it's more prone to damage.
Nanoil Hair Styling Spray for professional hair styling at home
You're dreaming of a perfect hairstyle but after you manage to style it, it falls apart almost right away? Try the new from Nanoil – lightweight styling spray which won't overload the hair or cause dryness like most traditional primers. It will allow you to quickly make the hairstyle you want without dullness or an unfresh look.
Nanoil Hair Styling Spray is a weightless styling product which works great for any hair – thick, fine, colored, natural, short, long… If you use it before styling you can be sure your hairstyle will look its best all day. Spray it on wet hair to make it softer and more manageable. Once you're done styling, use it again to extend the life of the style. You can even reapply it during the day if necessary.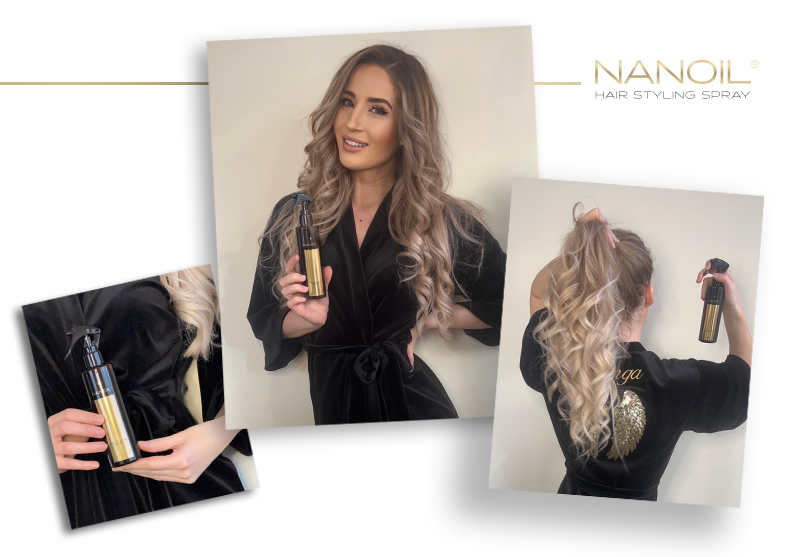 Nanoil for nourishing and conditioning
This multi-purpose product eases styling as well as nourishes the hair thanks to a great combo of ingredients: panthenol (provitamin B5) and castor oil. Powerful molecules penetrate the hair to protect it from harmful external factors, adding shine, moisturizing and nourishing at the same time. See the benefits of Nanoil Hair Styling Spray:
it is a superb styling primer
it prevents breakage and damage
it has a conditioning, nourishing and hydrating effect
it keeps hair from tangling and eases combing
it protects hair color
it is efficient
it has a beautiful scent
Where to buy it?
The amazing styling spray is available at many online drugstores but we recommend the official website www.nanoil.co.uk where you can check lots of products for your unique hair care set. Get them delivered and treat your hair to what's best.