Hair tends to lose volume when it's exposed to harsh weather conditions such as minus temps, snow or wind. In this case we need to care for it the right way and lift the roots for more body. This is what Nanoil Hair Volume Enhancer can do!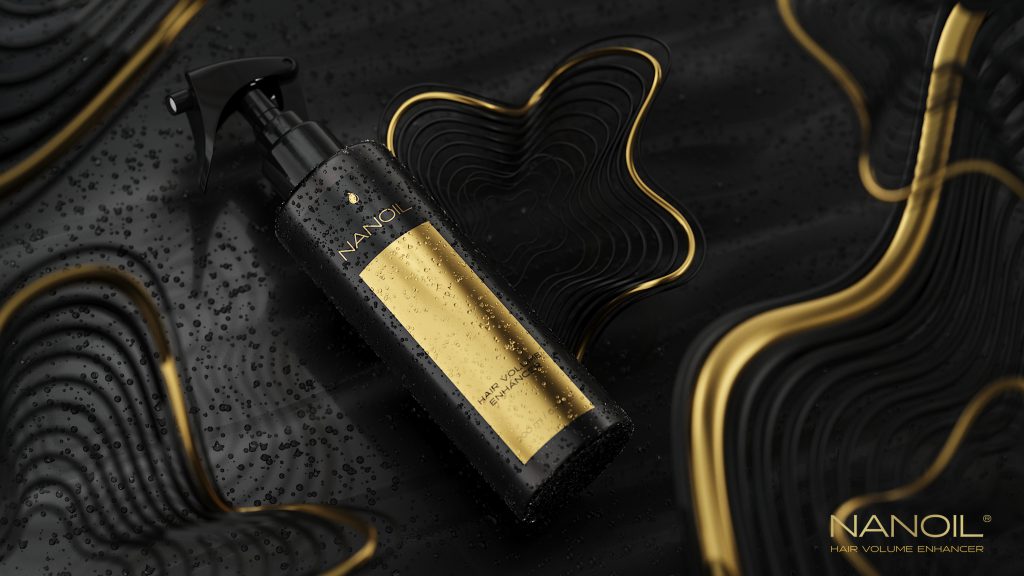 Cold weather and frost challenge our hairdos which haven't even recovered from sun damage. We need the right techniques to keep them shiny and voluminous.
Why does hair lose volume?
Flat hair affects those with fine as well as thick strands. The harsh weather conditions like minus temperatures mean we need to wear hats and scarves which, sadly, leave the hair flat and make it go greasy fast. Try to find a good quality hat to allow the scalp to breathe.
Dry shampoos are effective but they're just a temporary solution, plus they often leave white residue and make the scalp overproduce oil. In turn, hair looks flat and unfresh.
Exceptional hair volume every day thanks to Nanoil Hair Volume Enhancer
The Nanoil's root lifting spray is unusual because it fulfills many tasks and brings instant volume boost, nourishing and moisturizing the hair at the same time. The product protects the locks from harsh weather, allowing them to stay perfectly styled all day. This multitasker is amazing for the wintertime when the hair is the most prone to losing volume.
This weightless mist won't overload any hair so it's great for everyone. It instantly creates long-lasting volume, leaving the hair super shiny, resilient and healthy-looking. Nanoil Hair Volume Enhancer guarantees your hair has incredible fullness every day.
Is this spray for you?
If your hair is thin, extremely damaged or thick and weighed down – this product makes the best choice. Nanoil Hair Volume Enhancer is designed for all hair types, is easy to use and you will spread it easily all over the hair. It doesn't leave strands sticky, stiff or dry, but nourishes and protects from the sun, humidity and cold weather.
What is Nanoil Hair Volume Enhancer made from?
It abounds in wonderful ingredients which work on many levels. The formula includes:
wheat proteins – they have a strengthening effect and damage-proof the hair, make it easier to style, stopping frizz and static.
keratin – a basic building block of hair, thickening the hair shaft, adding volume and leaving the hair looking healthier.
panthenol (pro-vitamin B5) – tames the most frizzy strands and delivers gloss, leaving the hair feeling softer and looking denser.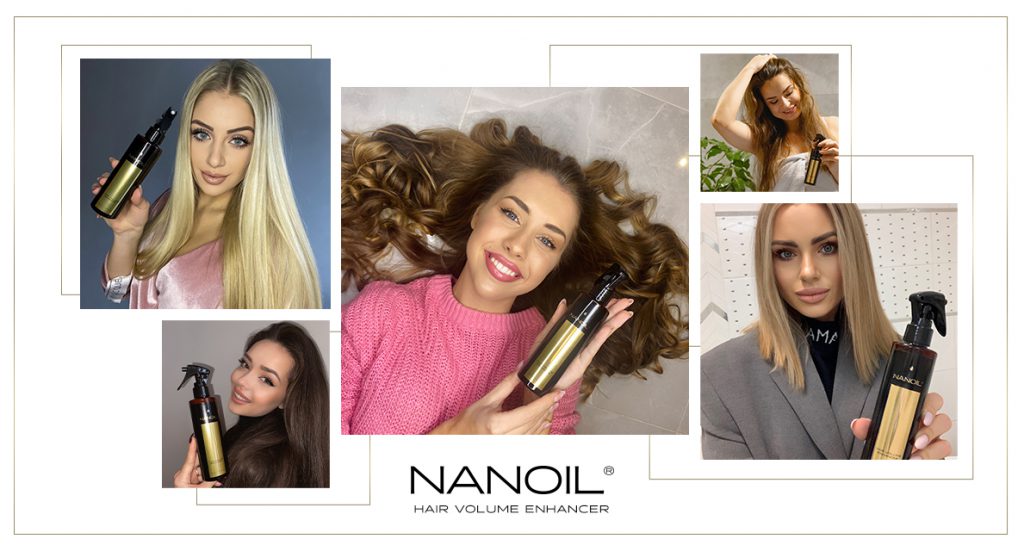 Effect of Nanoil Hair Volume Enhancer
Nanoil's styling and volume-boosting spray brings many positive results. It's good to mention at least some of them:
Nanoil Hair Volume Enhancer props up the hair roots
instantly creates more volume in hair
produces long-lasting effects
moisturizes, nourishes and revives the hair
protects it from harmful weather conditions
smooths the hair for easier styling and brushing
adds healthy shine
has wonderful ingredients
lasts long and has an inviting price
Where to buy it?
Nanoil's products are available on the official website www.nanoil.co.uk – get necessary info about the full offer, special deals and discounts. Create your own beauty kit and get it delivered to your doorstep!