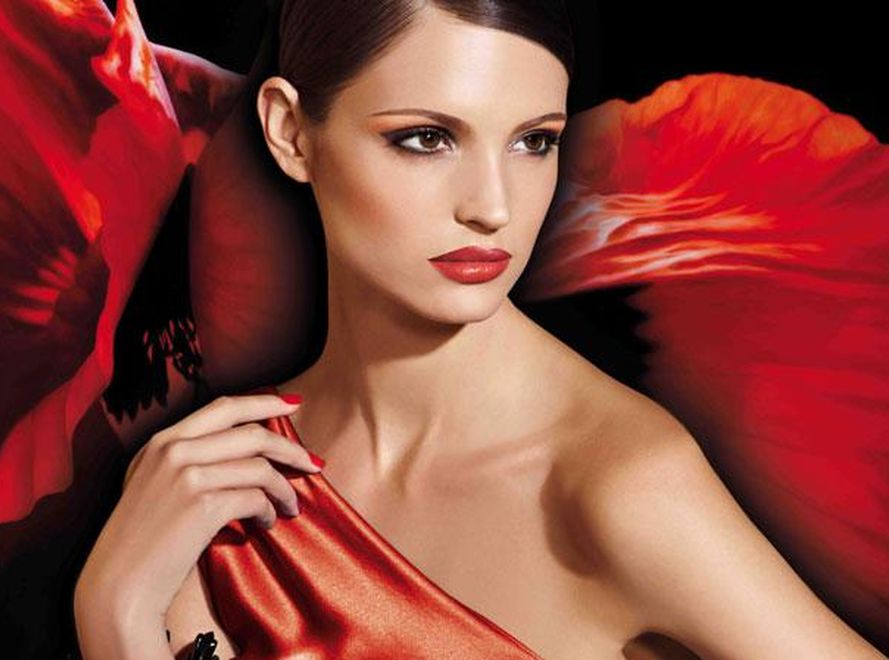 Learn all the beauty trends that will rule in 2019. Equip your makeup bag with everything that will help you magic up the hottest look. Which trends are recognized as prevailing in 2019? What products are worth having and how to apply them to be on top in the upcoming season? We're revealing the secrets of the world-famous makeup artists.
1. Floral accents
Tulips on a fingernail, magnolia or sweet heliotrope in perfumes, rose to take care of your face skin and floral oil to hair – this type of care is going to prevail in 2019. We're entering the realm of flowers where your skin and hair will feel as if they were in a magical garden. Apart from clothes and accessories, the 'aromatic' accents will also be present in hair and body care. And this is good because rose water is recognized as one of the world's best beauty product. If you care for getting the highest quality rose water, choose a herbal distillate obtained from Damask rose flowers grown the Rose Valley in Bulgaria. Basically, if you want to take care of hair, you should give a try to rose oil, chamomile oil, lavender oil or orange blossom oil.
2. Trendy manicure – minimalism
This year the trends in manicure will turn to toned shades and minimalism in general. This equals plain, square, perfectly filed nails with rounded edges, covered with delicate, subtle, nude shades. However, if you don't like wearing muted colours, you can spice up your manicure and reach for the most trendy shade of this season – coral.
3. Coral craze
Since we've already mentioned it, it's worth realizing that coral is going to be the hottest shade prevailing throughout the entire 2019. Pantone Color Institute has assigned it as the trendiest color of the season. Living Coral hasn't been chosen by accident. This colour is connected with ecology. Namely, it refers to the coral reef extinction problem. This breathtaking underwater ecosystem offers a shelter to many other 'colours,' which are marine life that will go extinct if coral reef dies out. Therefore, thanks to wearing coral shade we raise awareness about the dangers that our planet is facing. Apart from clothes coloured in Living Coral, you can also turn to coral-shaded pomades, fingernails and blushers. Naturally, if you already have such colour cosmetics, don't hesitate to include them into you daily makeup.
4. The '60s on the roll
Long, ultra-black, thick and enhanced eyelashes, strong and black eyeliner, magnetizing smoky eye and dramatic, well-accentuated eyebrows – this is how beautiful and feminine look is created. It brings out our look, makes us more attractive and charming. If you want to be trendy, you must bring into your mind the way in which the starts of 1960s such as Brigitte Bardot, Twiggy, Audrey Hepburn applied their makeup. This year is ruled by alabastrine-shaded complexion, therefore it'd be better if you limit tanning your face. To make this task easier, don't forget to use sunscreens. After all, they aren't only highly recommended but also beneficial for skin.
5. Makeup applied to a high gloss
Shimmering lipsticks and pearl nail polishes, or maybe clearly enhanced, vinyl lips? No matter the look you choose, you will surely be trendy in 2019. Glossy lipsticks that create the effect of wet lips combined with subtly shimmering, pearl and metallic lip glosses of delicate, muted colours are the makeup elements that perfectly go with winged eyeliner and pop-art inspired makeup.
6. Bold colors
Bold colors are something that will top up this delicate, pastel manicure, brisk alabastrine complexion and become a strong, eye-catching makeup element on your face. Pay attention though not to choose too dark colours. If you are a fan of vivid color shades and intensive, almost neon pink lips – this season is going to be yours!
7. Nude always trendy
Nude shades are a classic. It can be said that they offer to makeup what a little black dress offers in clothing. Always trendy, always fashionable. Obviously, if you dislike experimenting with makeup and when you feel that Living Coral doesn't suit you well, go for toned shades and apply them to lips and eyelids so as to invigorate your makeup a little bit. This will also help your face look younger. Basically, nude shades are recognized as very popular this season and can be worn everywhere. Undoubtedly, the fact that vanilla and beige shades go with coral shades really well is yet another reason working in favour of this idea.
8. Contrast
In 2019 you can combine the colours that just seemingly shouldn't go with each other – they can create quite an intriguing duet providing that their tone is the same, either cool or warm. Therefore, go ahead and team red colours with green colours, or pink with orange.