The dream of having beautiful lashes in within everyone's reach. All you need is a top-quality eyelash and eyebrow serum. If it is to be effective, it must have the right composition of ingredients. What should a conscious consumer look for in preparations that boost the growth of eyelashes?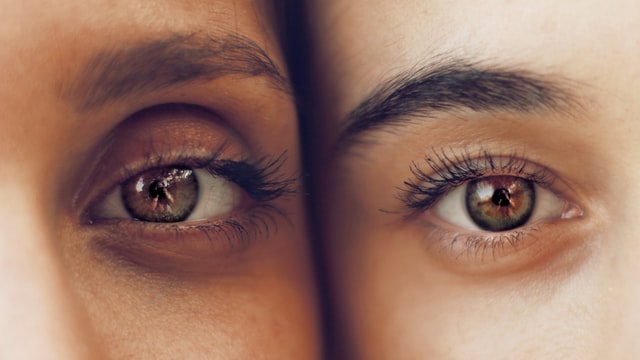 Eyelashes are the most delicate of all the hair that grows on a human body. They require support and an appropriate set of nutrients, which is why it is so important to use a concentrated serum. The price and brand do not count but what's inside. These are the most popular substances that can be found in eyelash growth-boosting products.
Panthenol – it is best if the serum includes moisturising ingredients, for instance, provitamin B5 (also known as panthenol). The properties of this ingredient make lashes moisturised better, and shield from harmful external factors.
Growth boosting substances – a good-quality eyelash serum must comprise a range of ingredients that will strengthen lashes and increase their growth. It would be best if they didn't interfere with the natural lash life cycle. The most commonly used substances in serums to strengthen and stimulate lash growth are amino acids, eg keratin, peptides or other innovative formulas.
Eyebright extract – very often found in professional eyelash serums, obtained from an inconspicuous plant with properties well known in ophthalmology. It brings relief to tired eyes, nourishes eyelashes and adds softness.
Vitamin E – also referred to as the vitamin of youth due to its strong antioxidant properties. In an eyelash serum, it has a protective function, for instance, it prevents harmful effects of solar radiation. It delays the eyelash ageing process, reduces loss and makes reinforces.
Allantoin – acting on the sensitive eye area requires enrichment of the product with ingredients that bring relief and soothe possible irritations. It is an anti-inflammatory ingredient that provides eyelashes with proper hydration, softness and smoothness.
Horsetail extract – a common plant which properties have been appreciated only recently. Its presence in eyelash care products helps strengthen, prevent brittleness. It nourishes the roots, thanks to which the eyelashes no longer fall out in excess.
Anything else? It is worth paying more attention to the composition of the serum you intend to use. It is best if the product has a short list of natural ingredients. Minimalism is advisable because it guarantees better performance. When choosing an eyelash serum, it is worth browsing through eyelash serum rankings and reviews and follows the opinions.