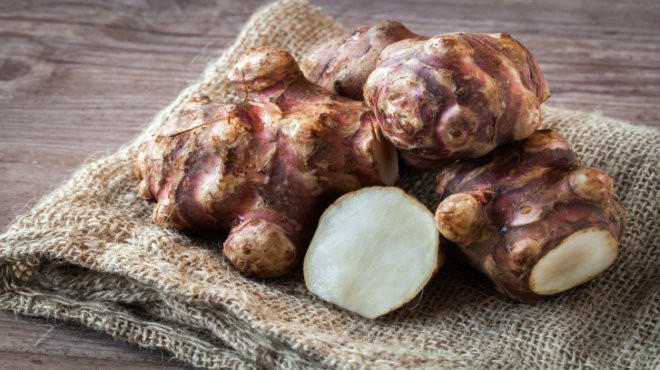 Black turnip is known primarily for hair care – it is true that hair care cosmetics with its content are excellent, but it is worth knowing that this is not the end of the wonderful cosmetic qualities that black turnip has to offer. It is a real vitamin bomb for the whole body, and its care properties can be used not only in hair care.
5 beauty and care properties of black turnip
1. Strengthens, cleanses and brightens the skin
Thoroughly cleansed skin is the most important element of care – without it, its subsequent stages are not able to work properly (eg ingredients from creams will not be absorbed as well as we expect). Black turnip is very useful at this stage of care – face wash gel and natural scrubs with black turnip extract will perfectly cleanse, refresh and nourish the skin. Black turnip contains a number of B vitamins, phosphorus, zinc, and a high concentration of vitamin C. It efficiently eliminates all toxins and quickly improves skin condition.
2. Rejuvenates and provides antioxidant effects
Black turnip is also a wealth of strong antioxidants; it abounds in the aforementioned vitamin C and flavonoids. It perfectly deals with mature skin, slows down the aging process, and neutralizes the harmful effects of free radicals. Black turnip can also be used by people with sensitive skin as it does not irritate nor causes any allergies.
3. Heals skin changes
Black turnip extract will also be of great help in the fight against acne and all other skin changes. It not only prevents the formation of blemishes and blackheads but also treats any scars, acne lesions, skin discoloration and pigmentation spots.
Black turnip reduces all kinds of unsightly and unwanted remains of various types of skin infections, restores the skin's nice, uniform color, gently brightens and gives the complexion natural glow.
4. Reduces hair loss
Excessive hair loss is a common problem: often times, it is caused by the change of the season and sometimes it is enough to introduce a new, more healthy food into the dietary plan to prevent it. Nevertheless, hair loss is a problem that concerns both men and women. What's more, it is often connected to strong, long-lasting stress or diseases.
As it turns out, the black turnip extract is a very strong remedy that inhibits hair loss. How is that possible? Its extract stimulates the scalp's blood circulation and consequently makes the hair bulbs firmly rooted in the follicles and reinforced. Additionally, it cleanses the scalp and hair of impurities and thus prevents the hair from thinning. Effect: the hair doesn't only stop falling out but also its growth is increased. Moreover, black turnip also perfectly cleanses the strands from cosmetics, toxins, and impurities. The black turnip shampoo is delicate, suitable for sensitive skin, prevents greasy hair and supports the fight with a mild form of dandruff.
5. Provides scalp's hydro-lipid balance
As it was mentioned before, black turnip doesn't only take care of the hair and its bulbs but also the scalp and thus, it is a common ingredient in anti-dandruff shampoos. The black turnip brings relief to the scalp and balances the processes taking place on its surface. Also, it restores its hydro-lipid balance by inhibiting seborrhoea, preventing the hair from oiliness and at the same time, in the case of dry scalp, brings relief and restores proper moisture level. Additionally, the black turnip nourishes the scalp and the entire length of hair, from roots to tips. It delivers a whole set of vitamins and minerals necessary for proper growth and functioning.
Black turnip – where to look for it?
Luckily, many cosmetics companies appreciated the benefits of using black turnip and willingly add it to their cosmetics. One of the most popular is, for example, hair shampoo infused with the black turnip. When buying such a product, always check how much black turnip extract is included in the composition of a given product. The higher it is in INCI – the better the shampoo will work.
There are also hair masks and conditioners with black turnip available on the cosmetic market – they are an excellent hair detox, leaving it clean and helping to get rid of toxins from its outer layer. An equally good product that inhibits hair loss are all types of scalp lotions based on black turnip extract. These types of products often contain other well-chosen plant extracts, known and valued in hair care, eg burdock, horsetail, and nettle.
Home-made methods for cosmetics infused with black turnip 
One of the perfect homemade cosmetic remedies is black turnip juice. You can drink it, use it in the form of supplementation, but it will work well externally: you can rub it into the scalp or wash your face with it instead of the traditional toner.
The black turnip juice added to the white or green clay strengthens its properties and will be a great ingredient of the face mask.
Black turnip extract can also be used as a hair mist. It is a good idea to combine it with the selected natural oil and apply it to the hair as an oil mask, or make a homemade oil mist for your hair and spray it all over damp hair after washing.