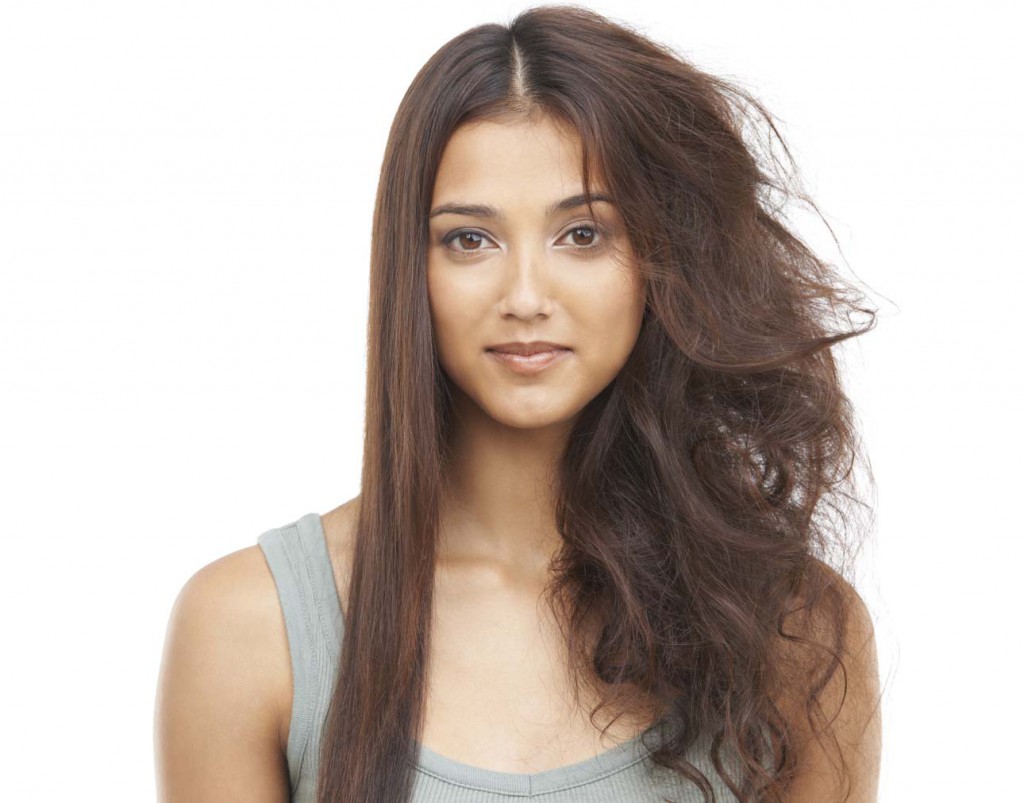 Dry hair isn't necessarily damaged – it turns out that the right hair care can largely improve the appearance, elasticity and vitality of your strands. What are the characteristics of dry hair and how to care for it? Here is a multi-guide for hair that lacks moisture.
How do you know that hair is dry? [characteristics]
Water is a basic ingredient of a human body. It is the source of life and beauty. When your body's missing water, firstly, hair and skin is dehydrated. The lack of hydro-lipid balance isn't just bad for the appearance of the hairdo. It makes the bulbs and scalp dry, too. In the case of extremely dry hair, the situation gets bothersome: a dry hair bulb and even a slight loss of skin elasticity lead to hair falling out (bulbs are not firmly-rooted in follicles).
Dry hair is often frizzy, unmanageable, losing shine and smoothness. Styling a hairdo isn't easy because strands are stiff. The lesser water inside the hair, the more brittle the hair gets. Its resistance to mechanical or chemical processing is much poorer – it means that even a brushing routine may cause damage.
Let's sum up the characteristic features of dry hair:
lack of moisture and bounce,
stiff and unruly strands,
excessive falling out is possible,
damage comes easily,
breakage and brittleness,
a poorer resistance to damage,
dull, lifeless shade.
Why does hair get dry?
There are lots of causes of hair losing moisture. The wrong hair care is among the top reasons – cosmetics that contain heavy, comedogenic and dehydrating silicones (simethicone, trimethicone), and short-chain alcohols (alcohol denat, benzyl alcohol, ethanol alcohol, isopropyl, propanol alcohol). Many women limit their hair care routine just to hair washing. Being pressed for time, they have no time for applying hair masks, conditioners or oils. It's worth mentioning that many shampoos aren't hair-friendly because they include lots of strong, dehydrating detergents.
Chemical processing and heat styling (hot airflow of a dryer, flat irons or curlers) quickly deprive your hair of water. Plus there are the elements such as strong sunlight, AC or heaters.
If we don't drink enough water during the day and we don't provide appropriate food (which would help bind water molecules and transport them into the epidermis), hair rapidly loses health.
How to treat dry hair?
Lots of people wrongly believe that hair doesn't lose hydration when you wash it daily and it has a regular contact with water. Unfortunately, the water, 'obtained' in this way, gets out of your hair as quickly as it gets inside. In other words – water, that penetrates hair while washing, evaporates in no time if we don't provide the strands with the proper care and don't keep the hydro-lipid balance.
To keep hair from getting dry, it is a must to deliver the right amounts of:
humectants – microscopic molecules that are able to catch water molecules and bind them together,
emollients – substances which create an occlusive coat on the surface of hair and scalp, locking water in and delivering hair softness, bounce and volume.
What to use for dry hair?
intensively-moisturizing products so the ones that are rich in humectants (hyaluronic acid, pro-vitamin B5, glycerol, honey, aloe vera, urea);
emollient–rich products – natural oils win this category, conditioning hair throughout the length, hair bulbs and scalp; oils protect, prevent the loss of water, reinforce the hair from the roots, speed up hair growth, as well as add brilliant smoothness and intensified shine. The top-selling natural oils include Jojoba Oil, Argan Oil, Macadamia Oil, Coconut Oil and Shea Butter;
hair rinses and herbal hydrosols that have a high concentration of vitamins and minerals (e.g. an apple cider vinegar hair rinse, horsetail or nettle infusion, rose hydrosol, liquorice extract). You can use them a few times a day;
in your hair wash routine, go for mild shampoos which are free of toxic and irritative substances, and have gentle conditioning properties. The ideal ones are based on natural, vegetable extracts or are rich in natural oils. Dry hair is going to be thankful for a cream shampoo – no lather but an amazing hydration boost.