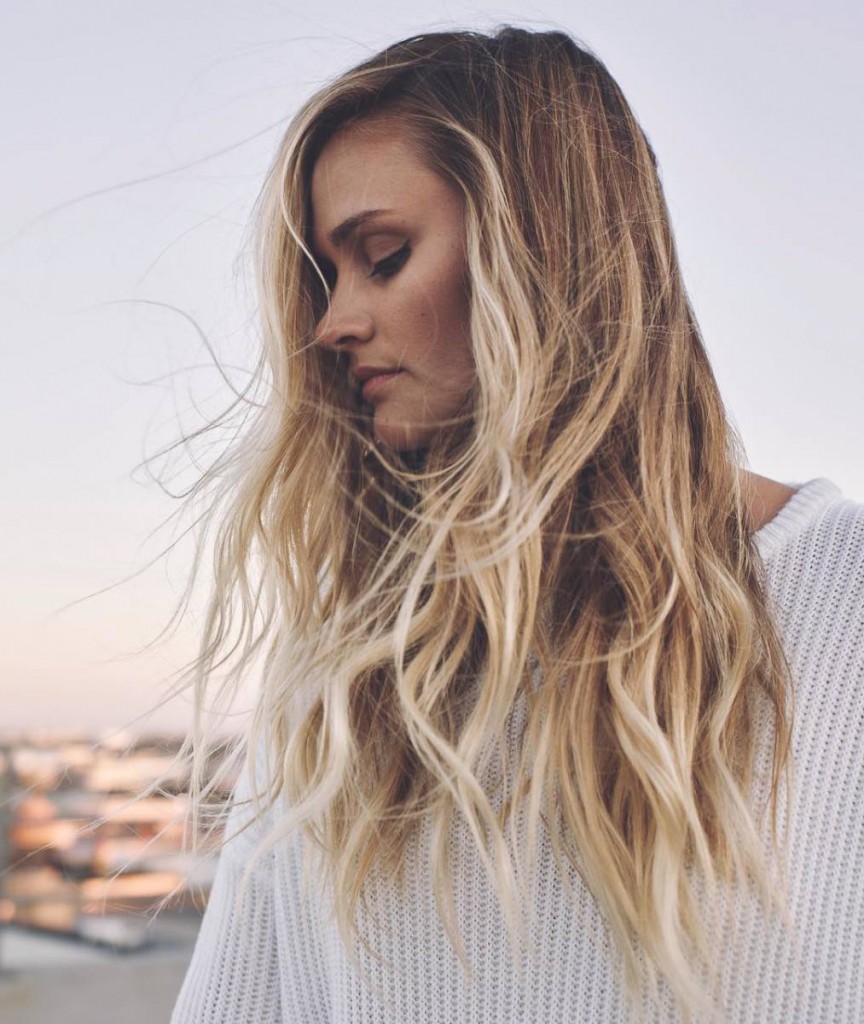 Have you just dyed your hair blonde and noticed yellow tones? Or maybe after some time from colouring your hairstyle is turning yellow? If you answered yes to these questions, you probably did not use proper care. Check what to do to avoid a yellow tint on your blonde hair.
Blonde hair care 
If you want your hair to have the perfect blonde shade and do not get yellow, brassy tones, you should provide it with the so-called targeted care. This way, you should also take care of your natural blonde hair. For proper care, choose cosmetics that will reduce the yellow shade, bring out the reflections characteristic of blondes and prolong the durability of the colour. Such products moisturize the hair, protect the ends of the strands and give the hairstyle a beautiful glow.
Hair Moisturising 
Colour-treating and bleaching weaken and dries out the hair. Therefore, it is important to use conditioners and masks that will moisturize the strands and prevent water loss from the inside. Oil and treatment called hair oiling will work just as well. For moisturizing, it is best to use natural oils, e.g. jojoba oil, argan oil or linseed oil. For best results, hair oiling should be done at least once a week.
Hot styling 
This is another thing that destroys natural blonde hair and dyed highlights. High temperature dries out the hair, destroys hair ends, weakens hair follicles and can even lead to hair loss. However, if you cannot completely abandon the hot styling equipment, use thermo protective cosmetics and make sure to use the cool setting of your blow-dryer.
Protection against high temperature 
Use heat protection cosmetics before hot hair styling, such as blow-drying, straightening or curling. They will protect your hair, prevent water loss, prevent split ends, and most importantly, protect the highlights from UV rays, fading, loss of natural colour as well as the appearance of brassy tones.