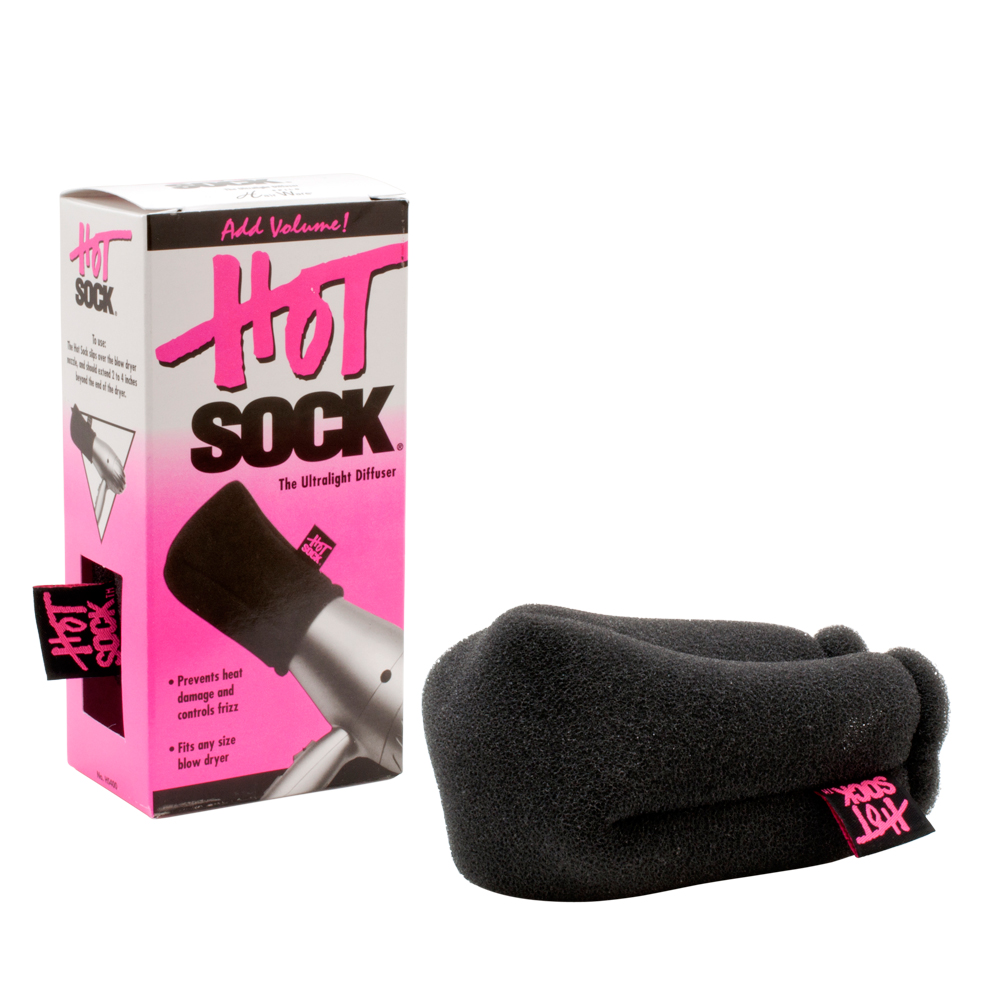 A revolutionary beauty gadget – a sock that prevents hair frizz and static. Hot Sock is a strange diffuser that is supposed to help us blow-dry the hair. Does it fulfill its role? Check out the unique gadget.
What is Hot Sock?
It's a material diffuser that keeps hair from getting frizzy and static. You put the sock on a blow-dryer where it evenly spreads the heat. As a result, your hair and scalp are free from dryness and irritation. While blow-drying and styling, hair structure stays untouched and strands are less prone to damage. Hot Sock is recommended both for straight and curly hairdos, long and short cuts.
Does the Hot Sock really work?
Using the gadget means longer blow-dry routine. On the other hand, your hair will be smoother and healthier. Does the material diffuser make a good choice? It slightly blocks the flow of hot air. Consequently, poorer devices may get overheated and broken.
Are there any other ways for smoothing frizzy and static strands?
Of course, there are. Apply a heat protectant before every heat styling routine. The product prevents hair structure damage, dryness and static. After blow-drying, use a hair oil that smooths, tames and increases shine. What is more, oils contain nutrients that strengthen, ensure the proper hydration and protect against the external aggressors.