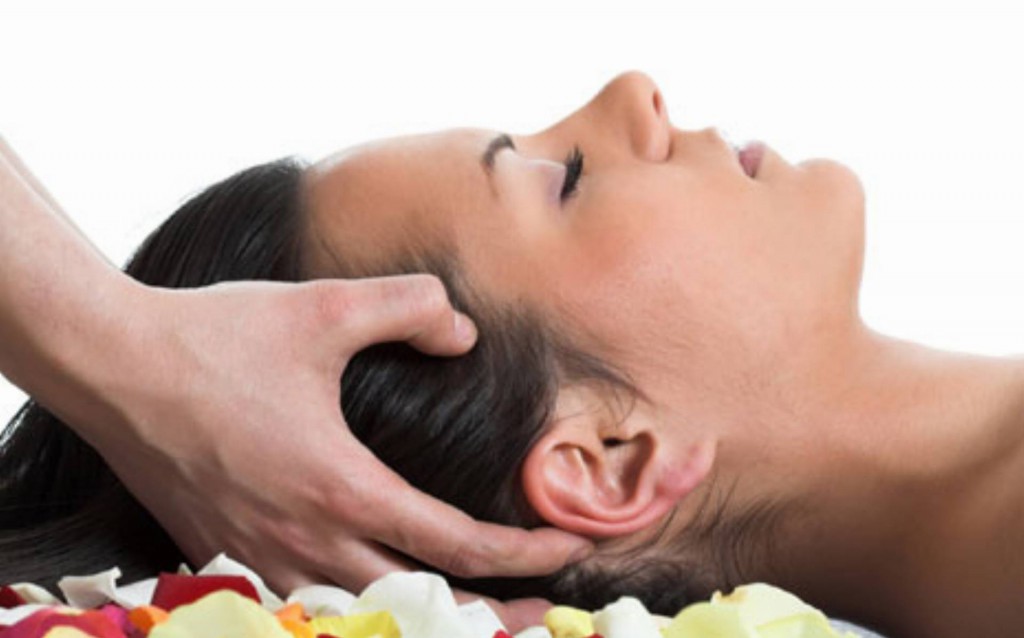 A scalp exfoliation is a beauty treatment that's growing in popularity. We start noticing that having healthy hair is not possible without a healthy, clean scalp. The scalp exfoliation is among the best treatments you can do at home – what are the benefits and is it worth doing? What opinions does it get and how to make a DIY scalp scrub?
Scalp exfoliation – what is it?
Do you use body and face scrubs? It's great if you do. It is a brilliant way for exfoliating dead cells and cleaning the skin. A scalp scrub gives the same benefits: cleans the skin, removes the dead cells and styling product build-up. Keratin also likes to build up at the hair base, causing hair breakage and blocking the hair growth. A scalp scrub lifts hair roots and adds body. The outlets of sebum glands are unblocked which means no more oiliness. Also, keep in mind that the build-up of dead cells can cause dandruff.
Scalp exfoliation – why is it a must?
Summing up the benefits:
effectively cleaning the skin and removing the excess of dead cells;
freeing hair of all toxins and impurities;
preventing the occurrence of dandruff;
increasing the absorption – nutrients penetrate the hair better and more quickly;
lifting hair roots (adds volume);
balancing the sebum secretion and preventing oily scalp;
improving the blood flow, delivering oxygen to cells;
stimulating hair bulbs to work, strengthening, boosting hair growth.
How to make a DIY Scalp Scrub?
You can have a scalp-exfoliating treatment done at a hair salon. Still, a DIY scalp scrub is as effective: if you don't have huge hair problems, it's perfectly enough to keep the scalp healthy and reinforce both hair and bulbs.
An at-home scalp-exfoliating treatment can be done in two ways: get a ready-made scrub (it's usually a cosmetic based on charcoal, finely-ground nuts or fruit stones) or try a homemade scrub using products found in every household. Mineral cosmetic clay is cut out for scalp treatments, disinfecting the skin and delivering a full set of minerals.
DIY scrubs deliver the same effects and – what's most important – are all-natural. You should give them a try. It's the fastest way for cleaning the scalp. After the scalp exfoliation, you should do a hair oil treatment or rub a scalp lotion in: hair and scalp have a better absorption so the hair care treatments give better results and are more intensive. Below, we are presenting a few recipes for DIY scalp scrubs.
DIY: Scalp Exfoliation Treatment at Home
Scalp Scrub – baking soda
Mix two spoons of baking soda with a mild shampoo and apply it to the scalp. Baking soda scalp scrub gets very good reviews. Many bloggers compare it to the microdermabrasion. However, it's unsuitable for the sensitive or extremely dry scalp. You can gently massage the scrub in, leave it for a few minutes, rinse it out and wash your hair.
Scalp Scrub – coffee
To make it, you need a shampoo (preferably, a mild one, free of parabens) and coffee – around three teaspoons of coffee grounds. You mix the ingredients to get a paste which you apply and gently massage into your scalp for around five mins. When you finish, rinse the paste out with warm water and shampoo your hair.
Scalp Scrub – salt
The preparation is the same as in the coffee scrub. Mix three teaspoons of finely-ground salt with the shampoo, massage it into scalp using gentle, circular motions. The salt provides hair with many minerals and gently exfoliates the epidermis, keeping the pH balance.
Scalp Scrub – sugar
The sugar scrub is fit for the delicate skin, too. Preparing it takes little time. You must use it immediately after making because sugar melts down fast in a shampoo.
Mix three spoons of sugar with the shampoo to get a quite runny mixture. Apply it and massage into the skin until the sugar melts down. You can do this scalp scrub with any sugar – brown or white.
Scalp exfoliation – opinions
Doing scalp scrubs gets great reviews. It is recommended by bloggers, vloggers, hairdressers and trichologists. There are more and more purifying shampoos and micellar, detoxifying and antiseptic shampoos on the market.