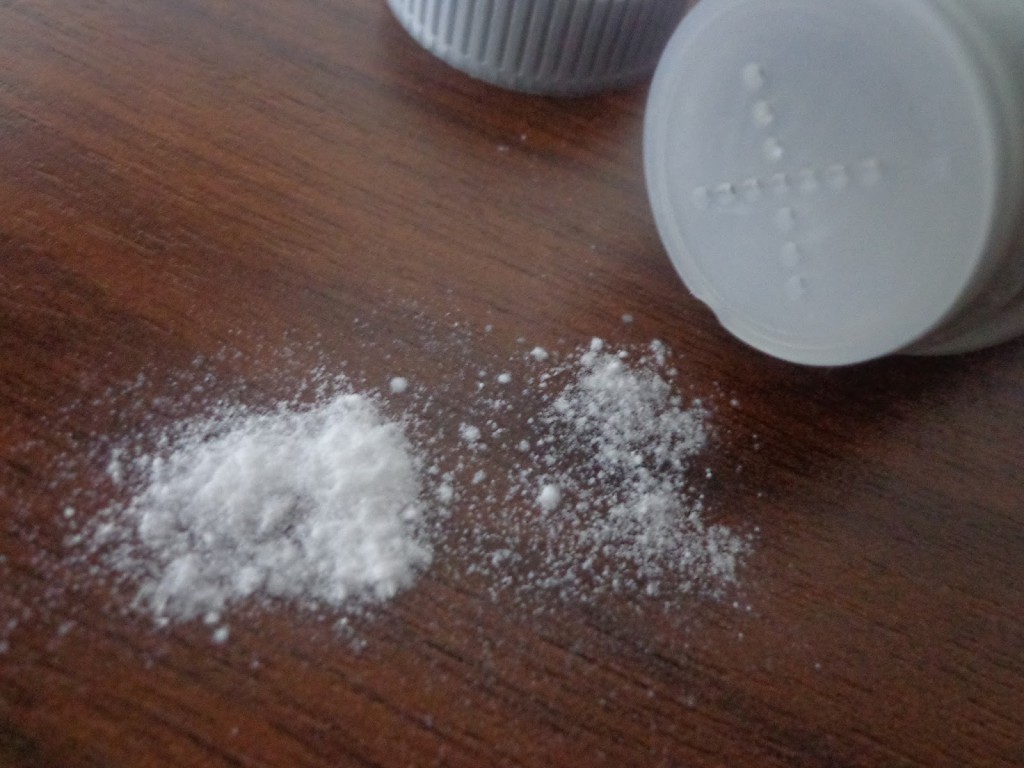 The hair powder will increase the hair volume, without any damage. In contrast to hairsprays, mousses and other styling products, it does not make the hair stiff, rough and chalky. Hair powder is easy to use – only requires application at the roots. As a result, the hairstyle is voluminous and fresh. The hair powder may have additional shine properties. Its small size allows you to store it freely in a woman's purse. How to use hair powder and who is it intended for? How does the hair powder work and how to choose the right one?
How do you use hair powder?
To apply the hair powder, just shake the container well, apply a small amount of powder onto the palms of your hands and run it through your roots. If you use too much powder, your hair will be difficult to style because it will become stiff. On the other hand, if you have thin and fine hair, you can apply a significant amount of powder to the ends, which will visually thicken them. Do not comb your hair until you wash your hair.
Hair powder – who is it recommended for?
Hair powder should be used by those who would like to lift it at the base and thus add volume to it. This solution will be liked lovers of fast styling, who is always short of time. It is also a good solution for adepts of the hairdresser's art because the hair powder guarantees satisfying effects on the hair despite the lack of experience. This cosmetic will respond to the needs of those who want to refresh hairstyles after a long day. An additional advantage of hair powder is its small size, and hence – portable character.
How does the hair powder work?
The hair powder contains microfibers or microparticles that are intended to adhere to the hair at the roots and, as a result, raise it at the scalp. As a result, the hair appears thicker and filler, thanks to which the powder is dedicated to thin, delicate and fine strands.
Unfortunately, the hair powder also has side effects, i.e. clogs the pores on the scalp, making it difficult to remove and making the hair difficult to comb. Therefore, after applying the hair powder, thoroughly wash the hair and scalp with a cleansing shampoo.
At the same time, there is a hair powder for people with receding hairline, thinning hair and skin showing through. In this case, choose the formulation that is closest to the natural hair color.
Hair powder provides:
Hair volume – it adds volume to the weak, flat hair that lacks resilience. It allows you to get the desired volume to your hairstyle without the need for a hair dryer or backcombing. Thanks to this, your hair will avoid contact with high temperature, which has damaging effects.
Hair structure and shape. Hair powder allows you to obtain any shape. A lush ponytail, raised bangs and bob are just some of the many possibilities of hairstyles.
Durability of hairstyles
Although the hair powder does not stiffen the hair, it fixes the hairstyle for a long time,
Hair flexibility. Hair powder increases hair susceptibility to styling. In addition, you decide which parts of the hair should be properly fixed and which should remain free and ready for further styling.
Hair freshness. Thanks to the fact that the hair powder is n a loose form, the scalp seems to be dry, which will mask hair oiliness. As a result, your hairstyle will look fresh for longer.
Matte finish. Hair powder will work for everyday hairstyle, whenever you need a perfect hairstyle for several hours.
How do you choose a hair powder?
An important criterion when choosing a hair powder is its composition. The latter will tell you how a particular cosmetic will work on your hair, but only after trying it on your own skin will give you a full view. And so – if the hair powder you choose makes your hair stick together, it is unpleasant to touch, blunt or rough, it loses its shine and breaks down or it is difficult to put it together and remove the powder from it, the product you have chosen is not right for you.
Therefore, when choosing a powder for hair, it is worth matching it to the type of hair. If it has the tendency to become oily, use standard powders. In the case of drying of the scalp, choose powders with the addition of emollients. The best examples of this type of products are baby powders that contain olive oil. An important criterion is also the color of the powder, which should match the current hair color.
Do not forget that using powder is an ad hoc solution, helpful in crisic situations. There is no substitute for regular hair washing and the use of coditioner, which not only do not burden the hair, but also provide specific features. What's more, proper diet, that is, consumption of foods rich in vitamins A and E is equally important.