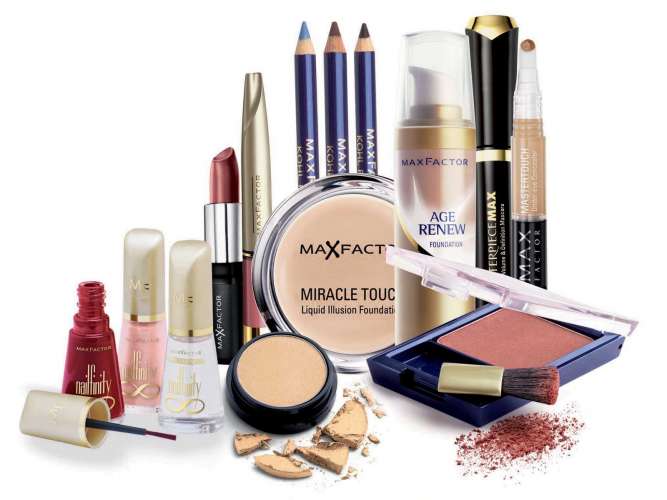 Christmas is getting closer which means that it is high time to get the presents ready for the loved ones. Another pair of socks, a tie, or a pack of sweets? Are you still hesitating? Forget about those Christmas clichés. Max Factor offers great Christmas Packs many women could die for.
Present from Max Factor
What will you find in this pack is Facefinity All Day Flawless foundation and the 2000 Calorie in deep black colour. The first beauty product has three great features: it lasts very long, it protects the skin from UV rays, and it covers all skin imperfections. Facefinity All Day foundation comes with 20 SPF, which is a must during snowy winter. It is important that we do not resign from sun protection in this colder season. It has been proved, that it is as easy to get sunburn in the middle of January as it is in the middle of the July. The producer made sure that there is a wide choice of foundation's shades. You can pick one of six different shades that should match any skin tone. What is great in the Facefinity All Day foundation is the fact that it comes in both yellow and pink tones. The product is closed in an elegant, glass bottle with the pump. This type of feeder allows getting the right amount of foundation without making too much mess. One pump of the product is enough to cover the whole face and the neck area. The consistency is liquid, so it is better to apply it with the thick foundation/kabuki brush. The producer claims that the Facefinity All Day will last for up to eight hrs.
According to the users, the product gives nice satin finish without causing oily T-zone, if set with the powder right after the application. It fades evenly and it works great as the eye base making the shadow colour to really come out. Those of you, who like fragrance-free beauty products, may be disappointed. There is a subtle but not overwhelming sent to it. This product can be recommended to anybody who suffers from skin problems. The Facefinity All Day foundation covers all skin imperfections without looking cakey and clogging pores. It does not cause any outbreaks or allergies. It let the skin breathe and heal.
What else will you find in the Max Factor Christmas present pack? Everybody should be pleased with the 2000 Calories Mascara. It seems to be one of the most popular mascaras ever created. It comes in an ultra-deep black colour, which looks flattering on any woman. The 2000 Calories has been voted the most reliable mascara of 2014. It makes lashes extremely thick, yet very natural. It does not clump lashes, smudge and it does not flake off. Women love it for its durability and easy application. The 2000 Calories lasts for more than 12hrs without weighting lashes down. You can apply two or more coats to get more dramatic, evening look. Mascara dries fairy quickly, which may be the only disadvantage. The Max Factor Christmas Gift Pack can be purchased in many beauty stores and in TK Maxx. Any woman would be grateful for this kind of present.