Thick layer of the make-up? It is easier to do than to remove. Many women have problem in the proper skin-cleansing regime. It may be difficult to remove three coats of waterproof mascara with standard face cleanser. What are the consequences of this negligence? Sebum, dirt, and make up traces clog the pores creating the inflammation under the skin. Acne and pimples are the just the result of the wrong skin care routine. There is hope. The Micellar water can effectively with any skin impurities.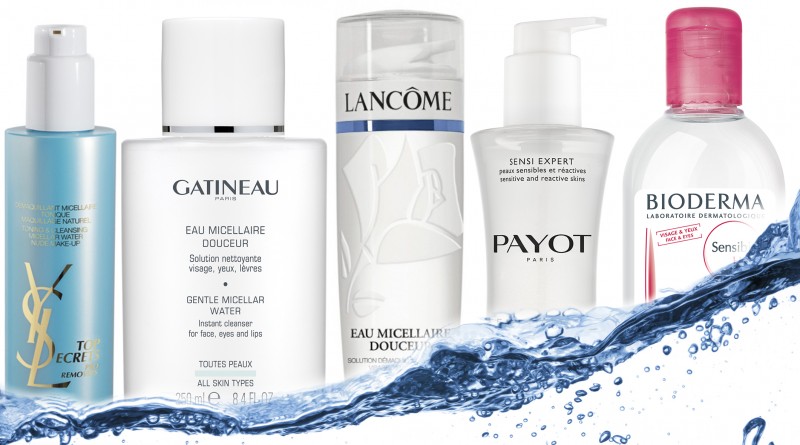 What is the Micellar Water?
The Micellar Water has won hearts of thousand women's hearts from all over the world. Its effectiveness can be attributed to tiny micelles. Those small bits attract the dirt just like a magnet
Each molecule latches onto the make-up traces, dirt, and oil that sit on the skin, removing them in an effective and gentle way stripping the skin protective layer. The micelles float freely in the water and they cling only to dirty, oily bits. Thanks to the liquid formula, the micellar water feels like a toner but it is one of the deepest face cleanser ever invented. It leaves skin tension-free, soft, hydrated, and perfectly clean. Many cosmetic companies treat their water as the make-up remover Holy Grail. Indeed, micellar water is the only cleanser that can remove heavy, waterproof make up without damaging the skin barrier.
Using this type of face cleanser just couldn't be simpler. No mirror, sink, or water needed. Soak a cotton pad with the tiny amount of Micellar water and gently rub your face with it is a circular motion. No more excuses that you are too tired to remove your makeup properly. Now you can clean your face l you just rub your face very gently with the cotton ball soaked in Micellar Water. It will remove all make up including your waterproof mascara.
Whom is this product recommended to?
Without doubt, anybody who has never put too much attention to removing the makeup will greatly benefit from using Micellar Water. It is a soothing product that suits every type of compaction even sensitive. It is advisable for people with acne who struggle with oil overproduction as it can clean the pores and leave the sin matte. Those of you who suffer from any skin condition should make sure the skin is free form dust and bacteria to prevent outbreaks. Most of the micellar waters available are perfume-free and without any chemical detergents and parabens.