Eyebrow lamination, aka brow perm, is one of the most popular beauty treatments these days, which is a good thing. Why? You can wake up with on-fleek, ready-to-go brows without the need for make-up. Considering many doubts and questions, we decided to give you the answers. How much is brow perm, can you do the treatment at home, how long will the effect last and many more…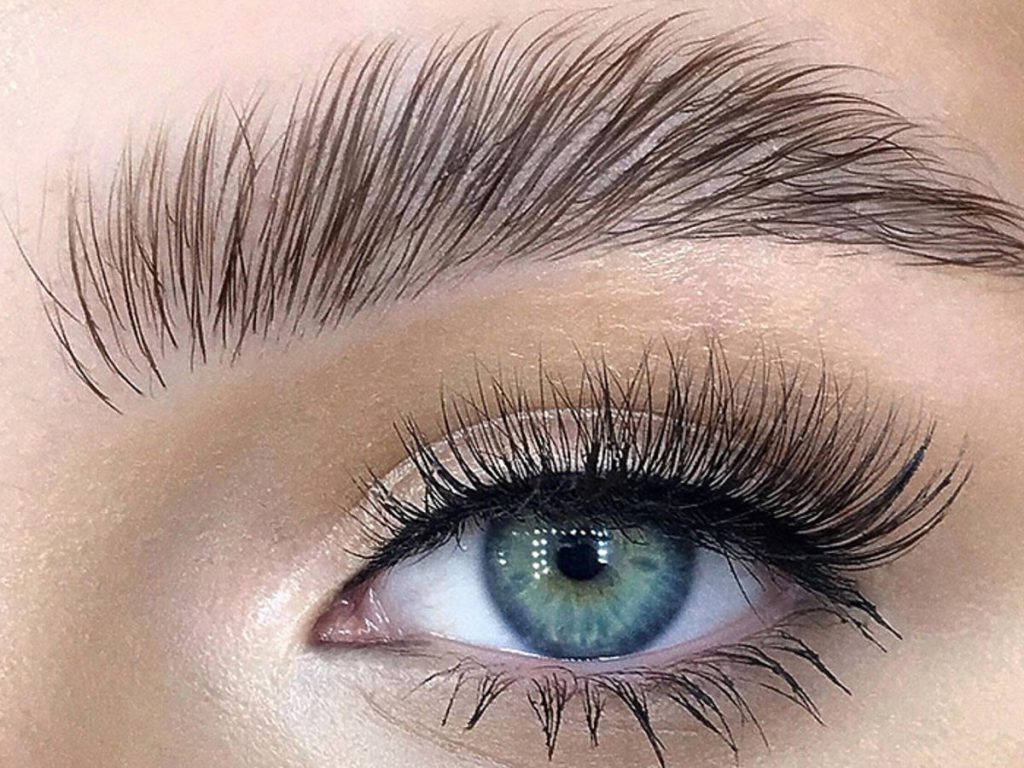 The most common question is: can you do eyebrow perm at home?
Theoretically you can but we warn you against that. The reason is simple: professional products are necessary. Thioglycolic acid is one of them and using it improperly may cause skin irritations and damage to the brow hair. This keeps you away from the desired effect. A brow expert respects the safety rules and takes necessary precautions. So, if you want great effects and a safe procedure, get it done at the salon.
A second question is: how long will eyebrow perm last?
It depends mostly on the individual predispositions. The hair life cycle differs in individuals so the effects last long for some people and fade quickly for others. Still, on average, they last from 4 to even 8 weeks.
How to care for eyebrows after lamination?
You need to follow some rules to enjoy the result for as long as possible. Your brow expert will definitely mention them. The 24 hours from the procedure are critical: you can't let the brows get wet or touch the brow area. Thankfully, you can wash your face, go to the swimming pool or apply make-up twenty-four hours later.
Can you make the eyebrow perm last for longer?
Combing the brows and moisturizing them with oils won't do any harm and it may actually prolong the effects of the treatment.
How long does eyebrow lamination treatment take?
The treatment takes around 45 minutes. Naturally, it may take more time if you also go for brow tinting, shaping or other treatments. In this case you may need to spend even two hours at the salon.
How much is eyebrow lamination?
The prices depend on a salon you choose and range from $50 to $100. You need to browse through the price lists at the salons in your area. Adding tinting or shaping may ramp up the price or, the other way round, give you a discount.
Does eyebrow lamination work on any brows?
Sure it does! Obviously the effects differ depending on your natural brows. Brunettes with bushy brows will get more spectacular results than blondes with light-colored, thin brows. There's no need to worry, though. The effect can be enhanced with other treatments like tinting or shaping.
Are there any contraindications to eyebrow lamination?
Eyebrow lamination is fully safe and non-invasive. However, the products are put directly on the skin so you shouldn't go for it if:
you're allergic to any ingredients in products used for brow lamination.
your eyes are sensitive and easily irritated.
you've had eye surgery recently (including plastic surgeries).
you're undergoing chemotherapy.