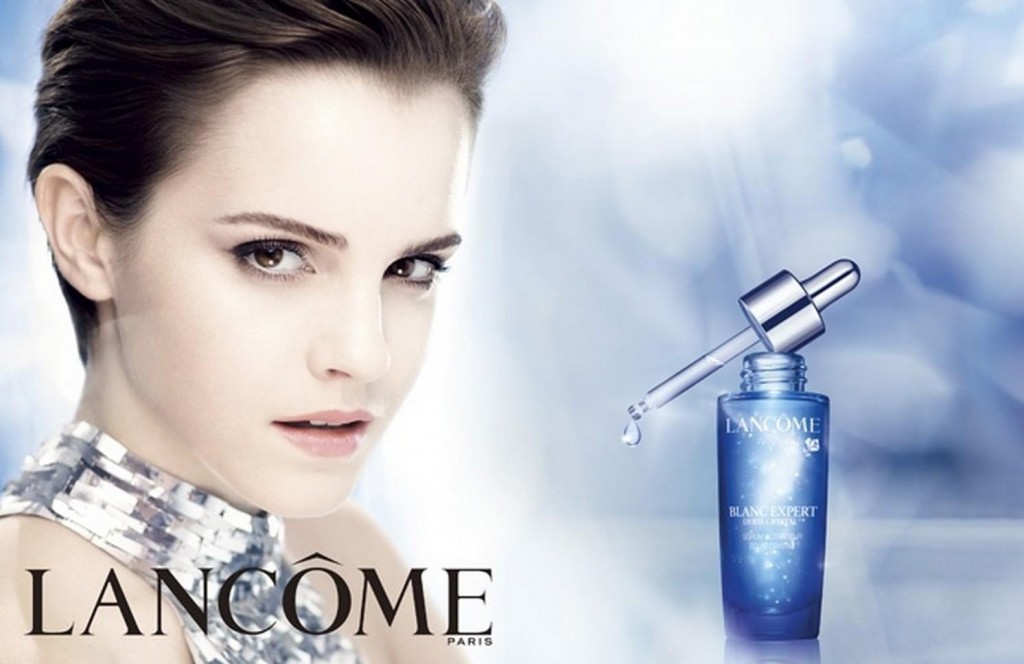 What do you expect from the perfect foundation?' To uneven skin tone and the natural finish' you will say. Now this is possible thanks to 'Teint Miracle'. This high-end foundation is claimed to be the best Lancôme foundation up to date.
The product comes in an elegant, high-quality , glass jar with the controllable pump. This Lancôme foundation is a water based product and it is dedicated to all skin types including the oily one. It allows skin to breathe and it doesn't clog the pores. Good to be used for sensitive complexion as it doesn't cause any breakouts or allergic reaction. The consistency of the foundation where 37% is water, makes you forget that you are wearing any make up. Although it is medium coverage it is very lightweight at the same time.
The shades choice is really impressive. You can choose from warm, cool, pinkie or yellowish tones. Everybody will be happy to find the perfect match. The coverage can be easily built up to hide all skin discolouration. Additionally, the product adjusts and melts with the skin creating natural looking finish. Depending on your skin type, It gives a nice satin finish. It does has 15 SPF great for summertime and not the perfect one, if your are planning to have some pictures taken.
The Lancôme 'Teint Miracle' does not highlight fine lines and it is a great product for a mature skin. The wear time of this foundation is around 6hrs. without any touch ups, which is not what we would expect from £28.50 beauty product. If you have a combination skin, you need to be prepeared to use a matte setting powder in your T-zone to get rid of any oily spots.