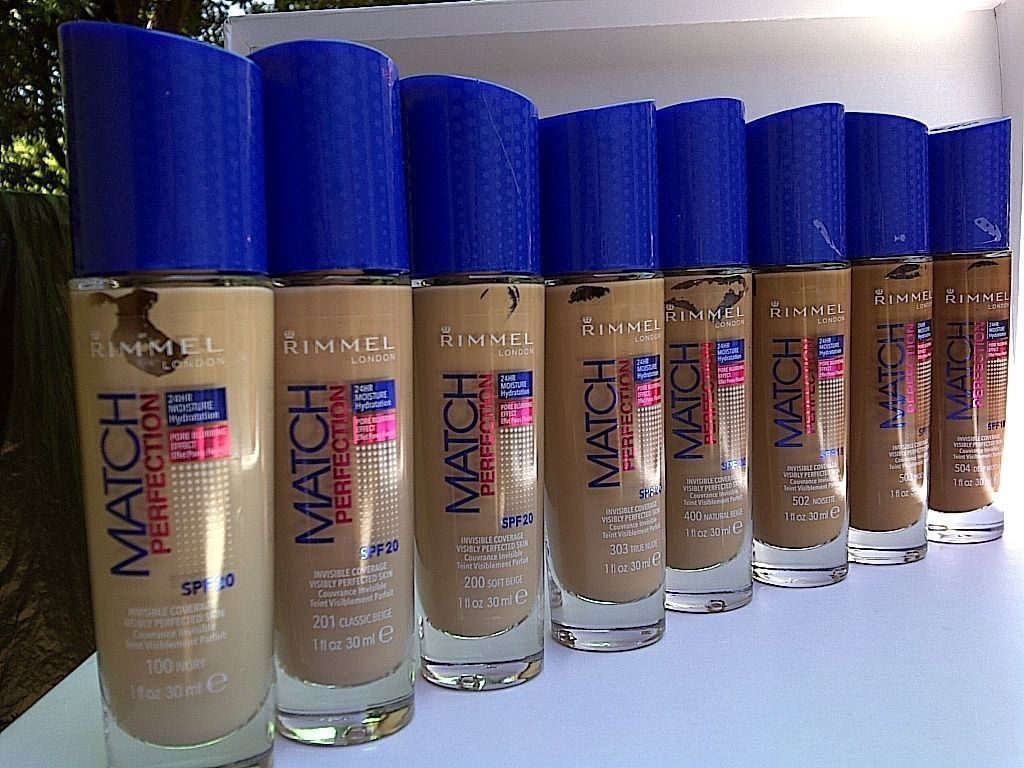 Can you imagine that with the help of only one beauty product you can hide any skin problems you may have? We all have been let down by cosmetic companies who promised us a perfect, long lasting coverage with their great products. There was always something wrong with them, they did not provide sufficient coverage, or they made your face look oily. You can now erase all this bad memorises as Rimmel has released a true lifesaver – The Match Perfection.
The foundation comes in a classic, 30ml glass bottle with a pump. It is easy to control how much product you want to get out and it is one of the most hygienic fluid packages on the market. The texture is runny which may cause problems when it comes to its application. To cover the whole face evenly use the Beauty Blender or a foundation brush. The product does not have any offensive scent. It smells slightly fruity and the fragrance fades quickly. The Match Perfection is available in a wide range of 11 shades to match any skin type.
Now, the most important bit – the coverage. It is medium and it can be easily build up to full with the second coat. Even with two layers of the foundation, it still feels light and breathable. What is important, it does not go cakey and it does not dry out and flake off the skin as it often happens with high coverage products.
Once applied, it gives a natural, matte look. For those with a combination or oily skin, it will create a nice dewy, yet fresh look. The lasting effect is truly amazing. It stays in place for over 8h and if you top it up with the setting powder, it will remain matte throughout the day.
It is a good everyday foundation, especially for its competitive price of 7GBP. Definitely give it a go if you are looking for a good, covering, and long lasting product.