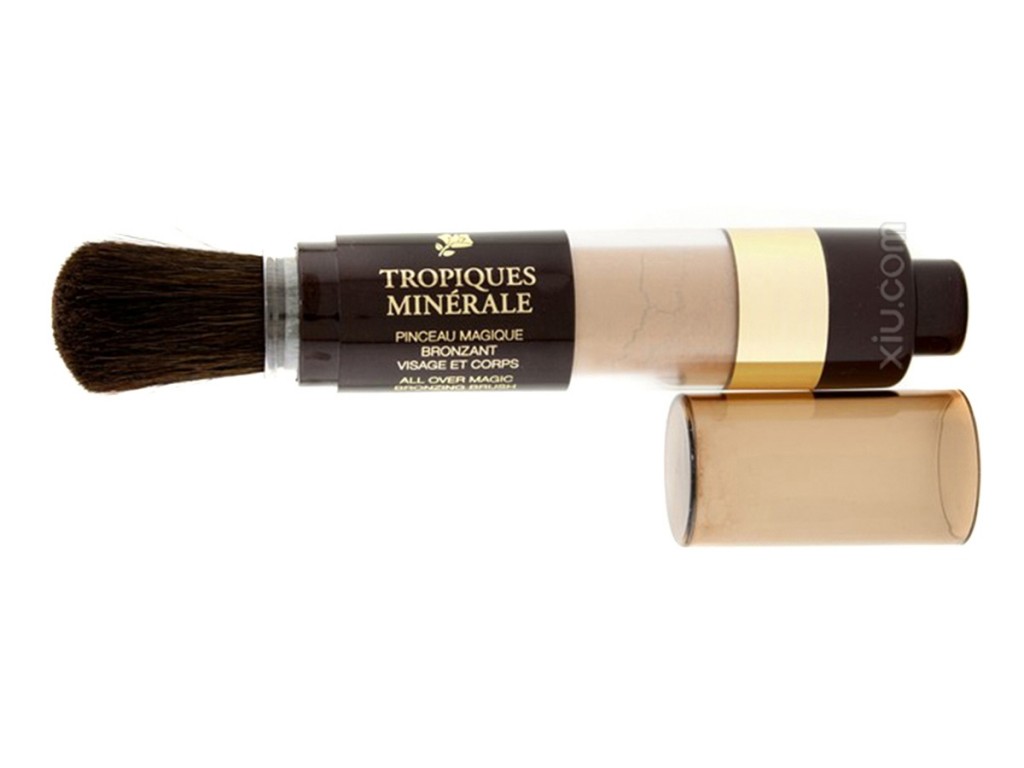 Every woman loves to have fun with make-up and change her look from time to time. Sometimes you put accent on your lips, and another time you you go for captivating smokey eye. What is the hottest look this season? Obviously the sun kissed skin. If you want to emphasize your tan or if you spend most summer in an office and would like to have a natural looking suntan, get the new Tropiques Minerale from Lancome.
The bronzer is available in three different shades so that you can achieve a very natural tan depending on your skin tone. The formula of the powder is based on 100% natural reflecting materials and Aloe Vera extract rich in vitamin E.
Thanks to the tiny minerals, the bronzer mimics the true colour of tanned and healthy-looking skin without looking orange. It is difficult to overdo the product as it melts with the skin without leaving uneven, dark patches. The Tropiques Minerale has a bit of subtle, golden, shimmery pigment that is visible only in the sun. The lasting power of the product is truly amazing. It stays in place for over 6hrs. There is no scent to the bronzer and thanks to its natural ingredients, it soothes the sensitive skin.
The bronzer comes in a jar and it is important to learn how to use it properly. The container has a sifter but it is still safer to shake a small amount of the powder on the cap and dip the soft, bristle brush onto it and then swipe all areas of the face that would be naturally hit by the sun. The jar is compact and it will nicely fit any beauty bag. The great advantage the loose bronzer has over the pressed one is the fact that you never have to worry about breaking it in case you drop your bag.
The most painful downside to this bronzer is its price. It costs over 30GBP for only 9g of the product. It definitely does not sound like a barging, but on the other hand, what may justify the high price is the fact that the Tropiques Minerale will last for over a year if used daily.