Hair oils are currently one of top products used for enhancing our hairdos. Too bad some of you have no idea about finishing the treatment the right way – washing the hair so it's not greasy and weighed down whereas the scalp is free from oil buildup. If you're one of hair-oil beginners, check how to rinse the oil and enjoy gorgeous hairdo.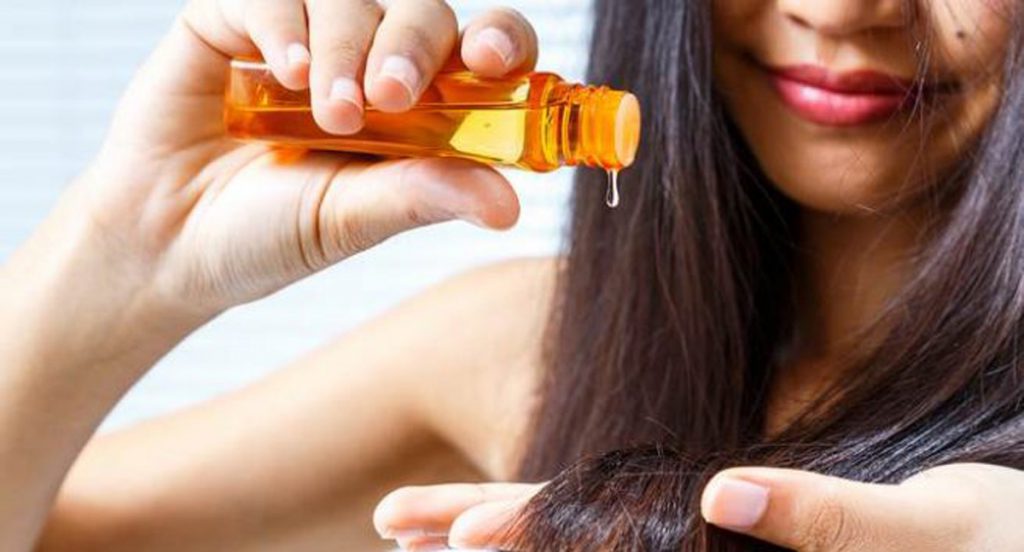 What does a hair oil treatment involve?
This deeply-conditioning therapy involves applying the right oil to dry or wet hair and/or scalp. The oil must be tailored to your hair porosity so you need to check the ingredients and way of extracting your oil. Vegetable, unrefined oil without artificial additives, fragrance, paraffin and chemicals makes the best pick. It should stay in your hair from 30 minutes to several hours (overnight treatment works well too).
Hair oil treatment: methods
There are three basic ways of applying hair oils:
to dry hair: apply a bit of chosen oil to hair before washing;
to wet hair: apply the oil to damp tresses;
in a bowl: mix oil with water and soak the hair in the mixture for a few minutes.
How to wash oil out of hair?
Sadly, water isn't enough. Strands would be greasy and weighed down if you used only water. An effective way involves using a clarifying shampoo twice but this product works strongly and harshly so it's likely to destroy all effects of hair oil treatment.
Have you heard of emulsifying?
It is the most effective method for getting oil out of hair. Before shampooing, you apply a mask/conditioner to bind oil with water. This way you are gentle for hair and treat it to deep conditioning at the same time.
The best way of emulsifying involves rinsing hair with warm water, applying a mask/conditioner, leaving it in for 30 minutes or so, and finally washing with a mild shampoo or conditioner.
What kind of shampoo should you use for washing oil off?
SLS shampoo doesn't make the best choice since it dries out hair and causes scalp irritation. Such strong shampoos should be used from time to time to clear the hair and scalp of silicones and product buildup. To rinse hair oil on a daily basis, pick mild shampoos featuring natural ingredients.