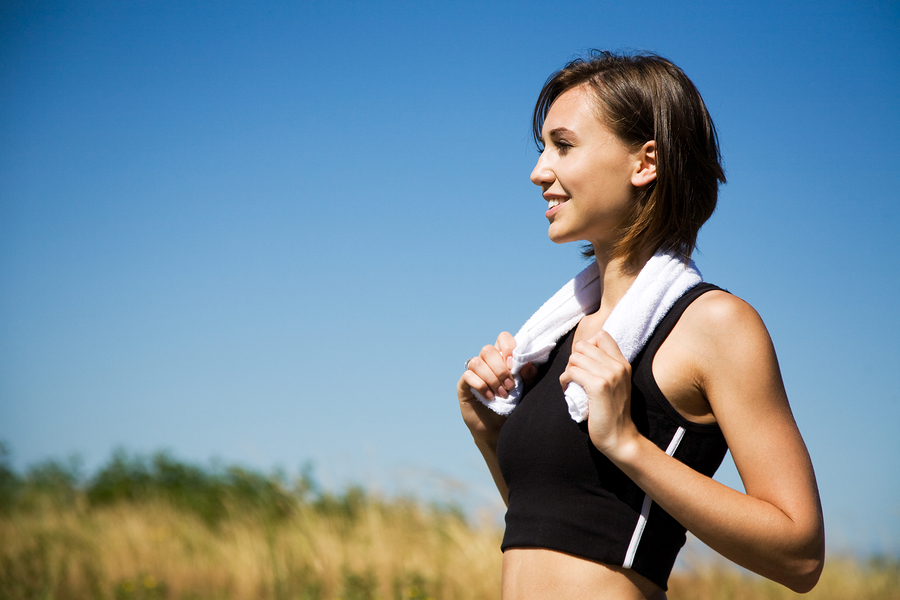 If you practise sport or exercise regularly, then probably you know how important is skin care and freshening up the body after the physical effort. And it isn't only about using antiperspirants but cosmetics of regenerative, relaxing and muscle soothing action. Keep reading the article so you'll find out which products to use in order to feel beautiful and fresh after the workout.
What does each of us do after workout? We take a shower. Water used for the most of the washing should be warm, but at the end of it, it'd be better if you treat the skin with lukewarm water that will close skin pores, invigorate and even your body temperature. It's important to realize that taking a bath isn't recommended when you finish working out. Lying in a bath, in hot water can preload heart and negatively influence collagen fibres. Which products should be used to wash a tired body? Try to use gels of lemon, honey and lavender smell.
Apply peeling right after finishing workout. Use products with particles that exfoliate dead epidermis cells and the ones that feature seasoning smell. In fact, you can make your own peeling at home. Add a pinch of cinnamon and a few drops of lemon juice to sugar and honey. Remember not to rub the skin too fiercely since the blood circulation is already stimulated. Also, be careful with blood vessels. After exercising, these contract and widen way faster, therefore vigorous peeling might lead to development of, so-called, red spider veins.
And after the shower? When you dry the skin, apply either a body balm or a body milk. Through the widened skin pores plenty of nourishing substances are going to penetrate way faster. If you have been exercising at the gym or a fitness club, wash your armpits and use a deodorant. After all you have to get back home. However, if you have been working out at home, it would be enough just to take a shower and eat a healthy snack. But coming back to applying a body balm, really important is massage. Start form lower and upper limbs, and gradually move towards your heart. It'd be best if you use moisturising and firming cosmetics for the procedure.