Consumer awareness is raising. No wonder why more and more people are eager to analyze the lists of ingredients of products before spending their money. Now, since we know the majority of common constituents used in the industry, we are able to point out the food products that are good for us. It gets worse when we reach for beauty products – written in Latin, the names of ingredients sound completely unfamiliar. Without having even the basic knowledge on cosmetology, it is literally impossible to decode these words. Unless… you make use of the latest tech!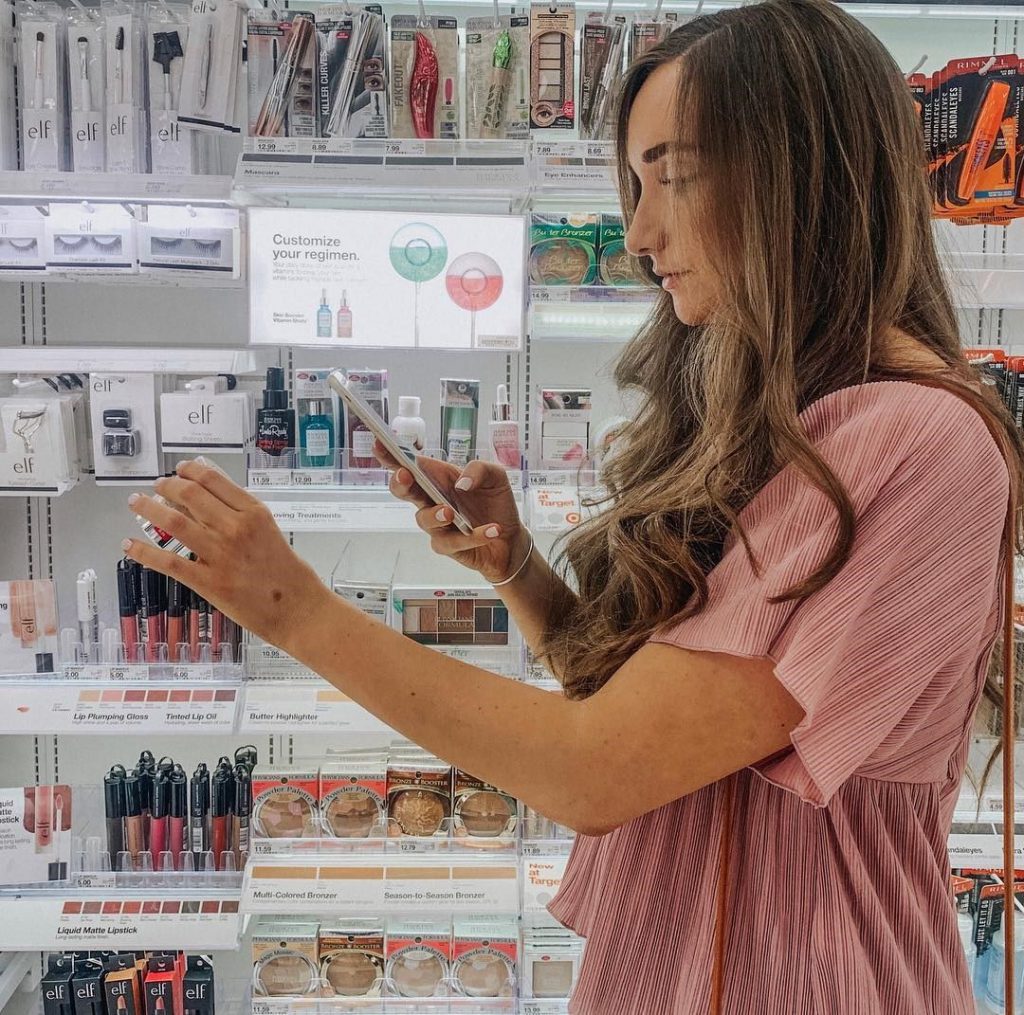 Tools that may help you consciously piece together the beauty products are already at your fingertips. All you need is a smartphone with an application designed for checking the lists of analysis. Only as little, and as much.
Cosmetic INCI and its secrets
What is all about this whole INCI? What is it actually? It is nothing more than a list of ingredients placed on a label (sometimes on the packaging, sometimes on the leaflet – it always goes with all beauty products). And this is exactly what INCI is. In other words, by reading INCI, you learn what constituents are used in a particular beauty product. Once you decode what each and every inscription stands for, it will be pretty simple for you to decide whether the cosmetic is right for you.
The problem though is that in accordance with the law (read: consolidated regulations) the names of the ingredients are written in Latin. On one hand, this is a convenient solution because no matter the country you are currently in, a product's INCI will look exactly the same as it does in your mother country. On the other hand, Latin nomenclature used to label the substances used in cosmetology is pretty demanding to decode for a regular customer. Not only don not they know what particular names stand for but also they cannot define what effect a particular substance may have on their organism.
Other must-know facts about beauty products
Apparently ingredients are not the only thing that a customer should take the interest in. Thanks to INCI, you can learn a lot about products of your choice. For example, you will be able to tell whether the cosmetic is natural or not (i.e. when it is not formulated with chemical substances, but contains vegetable oils and plant extracts, then you can consider this product as natural). What cannot be done though is determine whether the product is vegan-friendly. Indeed, you can check the cosmetics for being deprived of animal-origin substances, yet you would not be able to tell whether it was tested on animals and whether it is cruelty-free.
All the information concerning the certifications granted to a particular product should be placed on the label, yet this should not be taken for granted. Sometimes you will be forced to open an Internet browser to look up some information. Or open a dedicated app.
Apps for ingredient analysis
Whenever you are not sure whether the cosmetic you are holding in your hands is worth the price and whether it will not harm your delicate skin, you can make use of one of the smartphone applications. The software decodes the names of the ingredients to tell you whether the cosmetic is suitable for you and satisfies your expectations. All you need to do is paste the list of ingredients copied from the official product's website, type it into the field or scan it directly from the packaging. The form of introducing data depends on the chosen application.
What apps for ingredient analysis can you use to make it easier to understand the difficult art of decoding INCI names?
INCI Beauty – this is a smart tool that analyzes the list of ingredients for you. It requires you either to scan the barcode of the product in question or type its name to a browser so the app can find it in the wide database and tell you if the cosmetic contains some harmful substances. In case the application does not find any records on a particular beauty product, you can introduce the INCI to the app yourself to receive a detailed analysis of each and every ingredient. The best bit is that INCI Beauty also gives suggestions and recommendations concerning products that you can buy instead of the one you are holding in the hand. How does it work? The app displays you the list of cosmetics that give similar effects but are less harmful.
Ingred – this application analyzes cosmetics in a similar manner to the app mentioned above. Its designers emphasize that the information concerning the harmfulness of particular ingredients, which the database is built with, comes from reliable and trustworthy sources, approved by WHO. Ingred asks you to scan the barcode to display you the info you are looking for. The good news is that you can also check various food products with this app.
Happy Rabbit – this is a solution for those who are not indifferent to the life of animals, and for those who care whether a particular product was not a source of pain and suffering to any living creature. Happy Rabbit's database consists of beauty products that have nothing in common with animal testing. This app can even help you analyze the lists of ingredients to find animal-origin substances. All to make it easy for the customers to find and buy cruelty-free beauty products. The interface of this app is another thing worth mentioning – it is militaristic and easy to navigate which positively influences user experience.