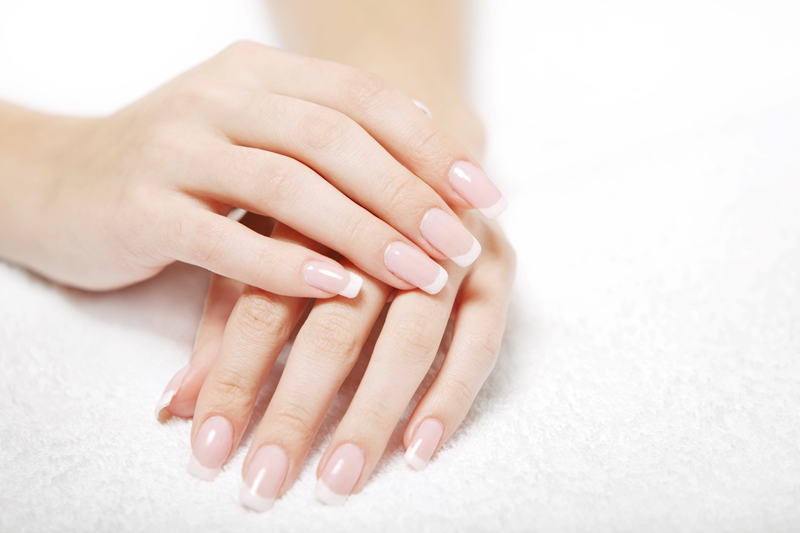 Discolouration, wrinkles, dry skin, damaged nails. If you do not want your nails to look like that, you shouldn't wait any longer, just start proper treatment immediately. You will need a good-quality cream, scrubs, masks, and even a bit of exercising. How to take proper care of your hands?
DISCOLOURATION AND PIGMENTATION SPOTS 
Those appear mostly on the hands of elderly people as well as under the influence of sun radiation, detergents, inappropriate care and skin damages. Fortunately, there is a way to brighten them or remove completely. All you need to do is to use scrubs and masks regularly to even out the skin tone. You will also need moisturising creams and products with C and E vitamins. What is more, lemon juice rubbed into the skin regularly brings great results. If you have more money, you can turn for help to aesthetic medicine clinic and try out hyaluronic acid treatment. This way you will get rid of wrinkles and brown spots.
MOISTURISING AND PROTECTION
If you do not moisturise your hands nor protect them against frost or detergents, soon, you will see fine lines and spots. Therefore, always remember about using creams with glycerin, urea, vitamin and plant extract content. Alos, do not forget to apply such cosmetics before a winter walk, before cleaning the house or before going to bed. From time to time, it is a good idea to undergo professional treatments. Very good results are obtained thanks to paraffin compresses. Before you start your household chores and put on rubber or latex gloves, secure your hands with a generous layer of a rich cream. This way you will prevent the harmful effects of detergents.
EXERCISE YOUR FINGERS
With age, the joints of the fingers ache and can stiffen. To prevent this, do simple exercises. Knead the rubber ball, rub your fingers and massage them while applying a cream. Dough kneading, knitting or hand sewing are excellent for the joints of the fingers.