Topics related to conscious skin and hair care are growing in popularity. Natural beauty solutions are wanted. Products formulated without harmful substances surely help us improve the condition of hair, skin and nails.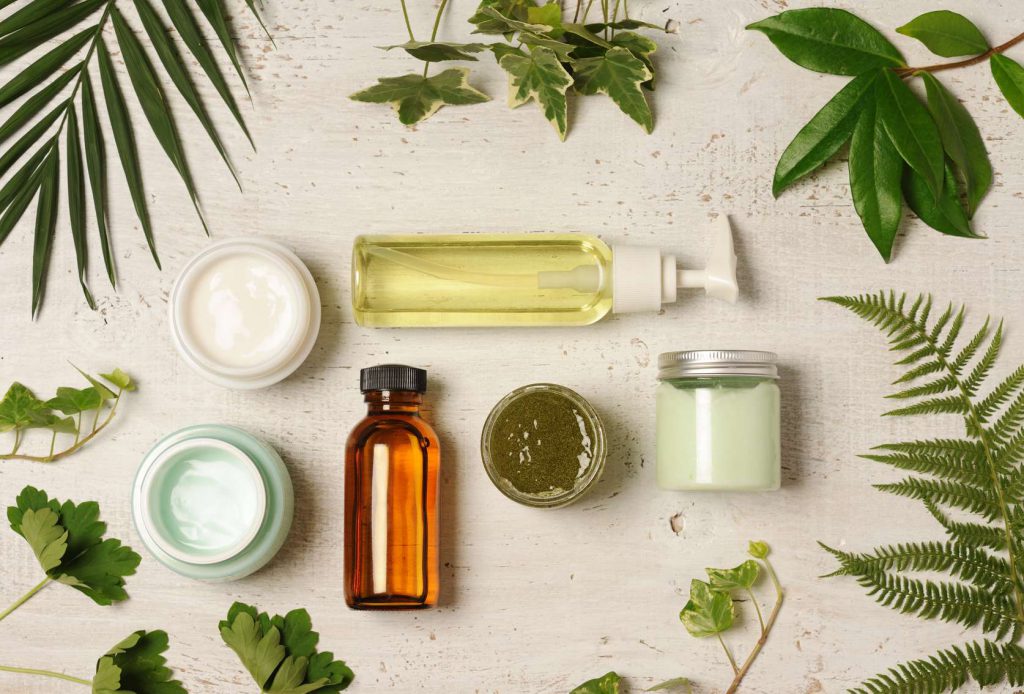 Single ingredient products
You can use them directly on skin, nails or hair. They are the simplest type of beauty products. Natural oils and butters are a perfect example. You don't need to analyze their composition because you deal with a pure oil or butter, optionally a blend of oils. Natural, simple formulas are getting more popular and it's a good thing.
Vegetable oils and butters
These substances are very beneficial and have been popular for ages. Most vegetable oils are liquid and extracted from seeds, fruits or other parts of plants. Exceptional solid oils like coconut oil or palm oil are hard at room temperature. Vegetable butters are naturally hard and solid.
What makes oils and butters great beauty enhancers?
They contain fatty acids which soften skin and add elasticity. They provide ingredients that are essential to keep the lipid coating strong and protect against loss of water, which means optimal level of hydration. This may seem weird but oils do hydrate the skin and hair. They also control the function of sebum glands and hold active substances that fight bacteria, inflammation or face wrinkles.
There are different oils which are rich in:
vitamins and antioxidants that fight free radicals and enhance sun protection.
anti-inflammatory ingredients such as fatty acids.
antibacterial and disinfectant ingredients that help treat acne.
oleic acid which increases absorption of active ingredients.
Oily products vs oily skin
Lots of oils have a good effect on oily skin and, contrary to popular opinions, you shouldn't be afraid of them. Oils regulate the functioning of sebum glands and control the secretion of oil. This effect is guaranteed by oils rich in omega-6 fatty acid which is an ingredient of face oil. By using such oils regularly you unclog the skin pores and minimize zits.
How to use vegetable oils and butters?
There isn't a rule you must follow. Oils and butters give us lots of possibilities. See top ones.
Use your oils/butters solo
If you choose this method, ideally apply oil or butter on damp skin for better absorption and skin free from the greasy coating. Of course you can use it on dry skin if you like.
Double hydration boost
You can get a moisturizer-like natural treatment by mixing a few drops of oil and hyaluronic gel.
Addition to creams and lotions
Mix some oil with a chosen product before application.
Blending different oils
Feel free to mix oils choosing the proportions that you like. Get ones you like the most, blend them and pamper the skin!
Hyaluronic acid
This is another ingredient that can be used solo or added to products. The simplest product based on HA is hyaluronic gel: a blend of HA, water and a preservative.
Why does your skin need hyaluronic acid?
HA naturally occurs in the human body. It combines with collagen and elastin to create the supportive system for skin. The acid focuses on hydrating the dermis. With age, its amount drops so the skin's plumpness and hydration deteriorate. That is why HA gel is essential.
HA hydrates the skin keeping it smooth and plump. It reduces coarseness, prevents wrinkles and smoothes existing lines. Hyaluronic acid is an antioxidant which keeps skin resistant to outside aggressors. It has a repairing effect and ability to enhance the absorption of active substances.