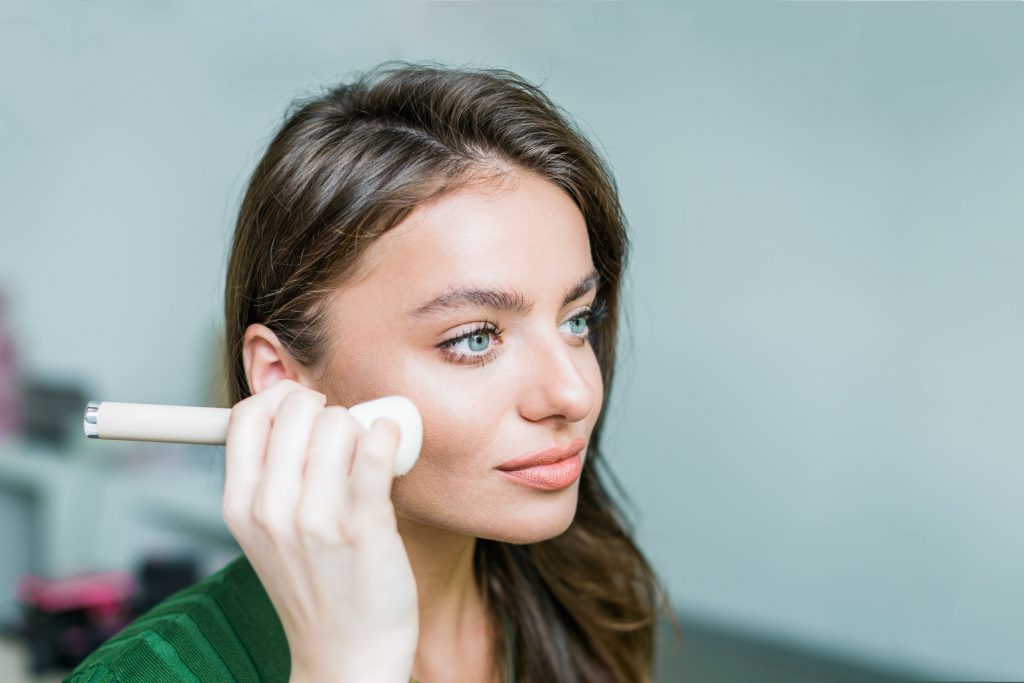 Currently, nearly every foundation is available in a set with a primer – the product you apply at first. Is it really necessary? Many people claim that modern foundations are intentionally designed to look bad without a primer and they don't show the spectrum of possibilities without the base. Is a primer a real must-have? What's best to use under makeup?
What is a makeup primer/base?
It is a (usually colorless) product which aims at preparing the skin for foundation. It is a priming cosmetic which is to enhance the foundation, improve the appearance of the skin, smooth out, illuminate or give a matte effect – depending on the needs of the skin. It often camouflages tiredness, unhealthy shade of the skin, redness and pigmentation spots. Therefore, a primer seems to be an unflawed cosmetic… Unfortunately, the ingredients often leave lots to be desired. Most makeup bases contain synthetic silicones which are comedogenic and cover the skin with nonporous layer. Long-term use of a primer may worsen the state of your skin because the skin can't breathe crushed under the layer of silicones. So, all problems we are trying to hide get worse.
The best makeup primer, does it exist?
According to cosmetologists and makeup artists, it does. Surprisingly, it is not a synthetic store product. It is… your own skin. Healthy, well-kept skin which can breathe freely and nothing disturbs it. The better the skin condition, the hotter your makeup looks. Do you know that Korean women care for their skin so much that they use just a weightless BB cream for everyday makeup? Before reaching for a base, think if you want a nice makeup effect or healthy skin.
What to use instead of a ready-made makeup primer? Moisturiser
A day moisturiser should play two key functions:
deliver moisture;
be rich in sunscreen (min. SPF 15).
A moisturizer should be present in every woman's bathroom – regardless of the age or skin type. Even oily or combination skin needs a moisture boost. Paradoxically, most oily skin problems are caused by lack of moisture – skin starts producing excessive amount of sebum because it tries to protect itself from the loss of moisture.
Nowadays, you can match a moisturiser to your skin type and condition or even to the season of the year. There are moisturisers which mattify the skin or mild, non-overburdening, weightless cream-gels which moisturise and shield skin from damage.
What to use instead of a ready-made makeup primer? Oils
Oils make a flawless option for dry skin which is prone to redness and irritation. They give amazing results as primers for aging skin which has lost its radiance and elasticity. A little bit (literally two drops) of a natural oil makes skin look fresh, smooth and radiant. What's more, oils are packed with ingredients that shield and revitalise skin. Their composition also includes vitamins, squalane and fatty acids. That is why oils are often used instead of facial serums. Feel free to apply them in your nighttime skin routine – under a nutrient-rich cream. Another essential feature of oils is containing sunscreen protecting from photo-aging.