Protecting the hair from high temps is the most important and absolutely essential step that needs to be taken before reaching for a hairdryer, straightener or curling iron. If not isolated from the heat, hair gets weak dangerously fast – it turns dry, splits and feels rough. Luckily, you can stay away from all of these adverse effects of heat styling and give your hair what it deserves. Nanoil Heat Protectant Spray can help you with that. What is this product? Keep reading to find out.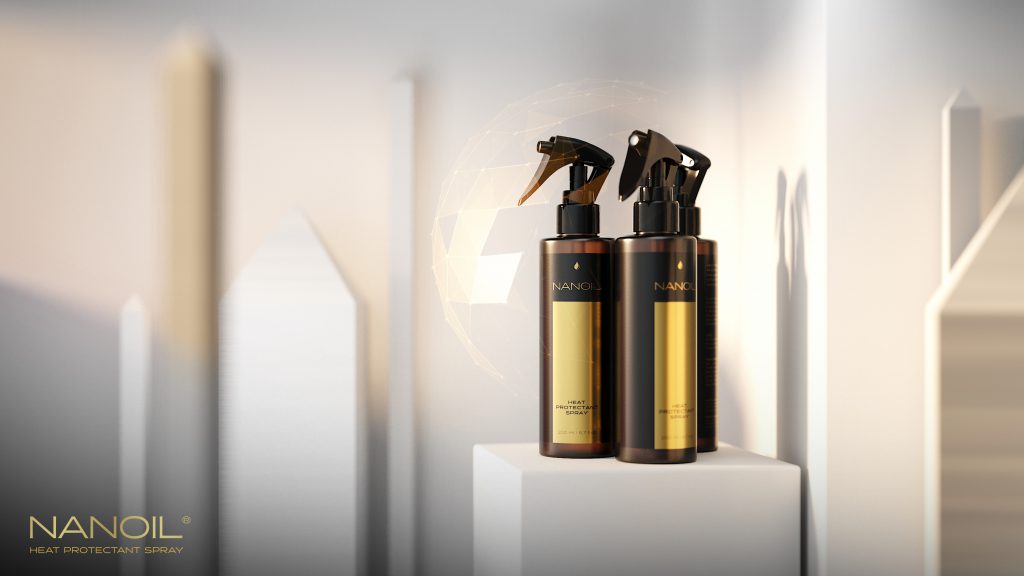 What's Nanoil Heat Protectant Spray?
This product can be described as a heat-protecting spray that creates an invisible barrier between the hair and high temperatures. This feature makes it a perfect product to be used in the summer, when the sun is shining brightly. It also protects you from all the side effects of heat styling.
What are the benefits of Nanoil Heat Protectant Spray?
Thanks to the perfectly-selected ingredients, Nanoil product is designed to work like a shield for your hair. With its help, you don't have to resign from blow-drying, straightening or curling your strands every time you feel like looking fabulous. By creating an invisible and weightless coating around the shafts, Nanoil Heat Protectant Spray keeps moisture inside the hair, blocking it from evaporating. In this way, your strands remain hydrated and resilient no matter how often you style them.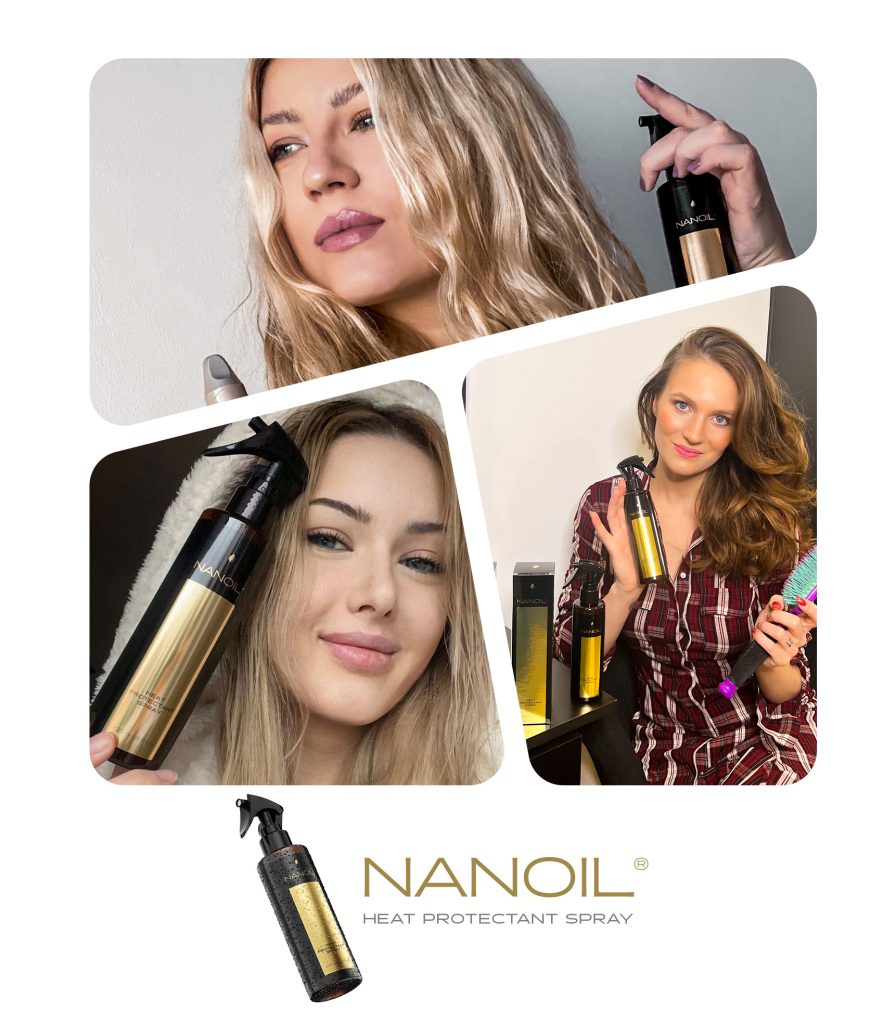 It's also worth pointing out that this spray keeps the hair ends from splitting, which is another reason why Nanoil makes your hair look healthier. Last but not least, Nanoil Heat Protectant Spray is also recommended for color-treated hair for lasting effects. How good is the protection? With Nanoil Heat Protectant Spray you can wind up your heat styling tools even up to 220°C / 240°F!
What's inside Nanoil Heat Protectant Spray?
Nanoil hair spray offers silk proteins which make sure that your hair receives adequate protection. Apart from that, they promote smoothness and shine. Even frizzy hair will be dealt with so you don't have to bother that high humidity will ruin your hairdo. Taming unruly wisps pose no problem as well.
What's the correct use of Nanoil Heat Protectant Spray?
That's super simple. You can use the spray whenever you like. This means that you can spray your dry hair with it, or apply it to wet hair right after shampooing. You can do it in the morning or in the afternoon. Basically, reach for it right before using a heat styling tool.
How should I store Nanoil Heat Protectant Spray?
Just like almost all beauty products, Nanoil Heat Protectant Spray doesn't like to be exposed to the sunlight. Therefore, it'd be better if you keep it somewhere dark.
Where can I buy Nanoil Heat Protectant Spray?
The best and the quickest way to buy Nanoil Heat Protectant Spray would be through the official Nanoil website: nanoil.co.uk.