Do you dream of hair looking like in a shampoo commercial? You probably know by now that a conditioner isn't enough to achieve that. If your strands really require repair, choose a good hair mask which does improve the condition and look of hair. Do you know the name of the best-selling repair mask based on keratin? See a recipe for a lovely hairdo. Try Nanoil Keratin Hair Mask.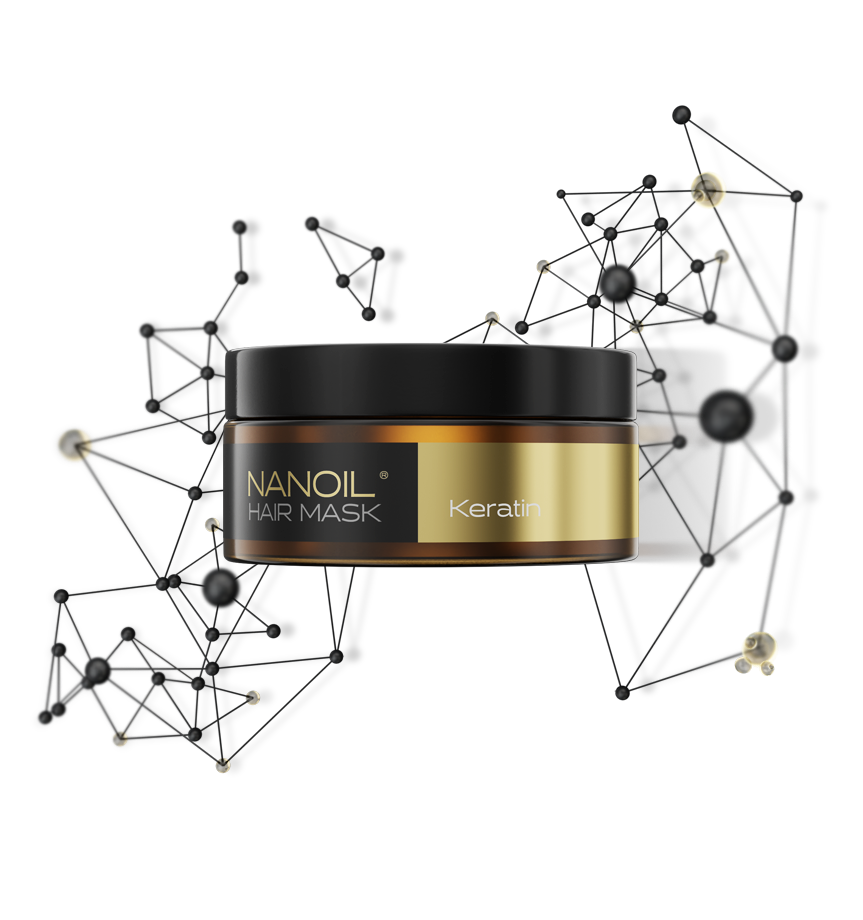 Nanoil Keratin Hair Mask: what makes it a highly effective hair treatment?
Nanoil mask is composed of the best substances: apart from hair-fixing keratin, it contains panthenol which doesn't only improve the appearance of hair or boost the shine, but also bolsters the effect of keratin because it enhances repair and makes proteins penetrate the deep layers of hair more easily. Panthenol is a safe form of alcohol which facilitates absorption of nutrients and makes hair look wonderful!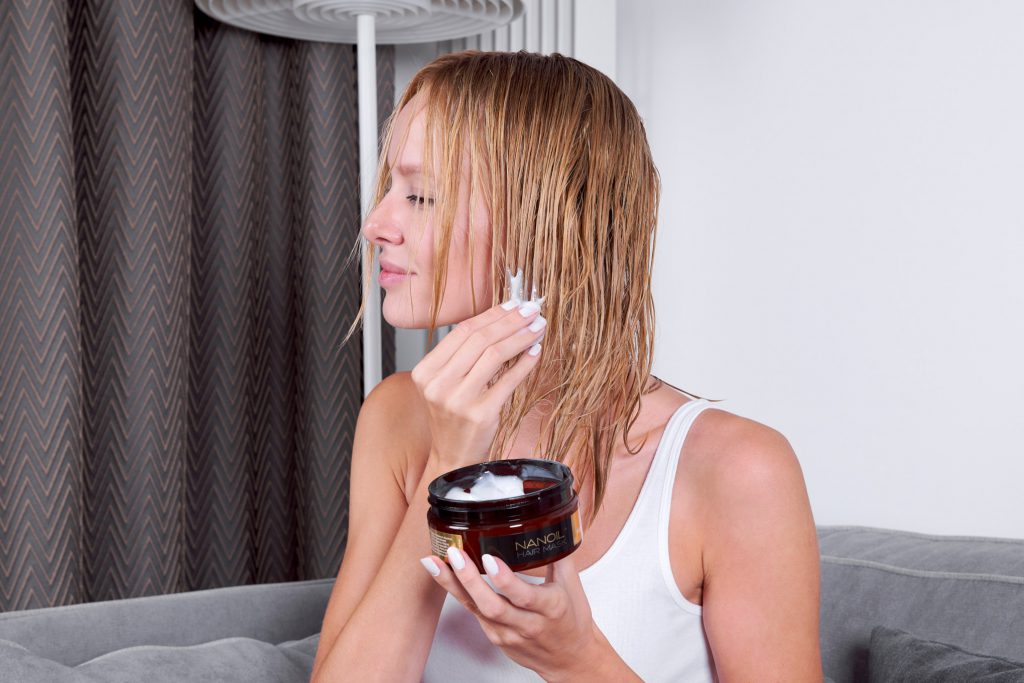 Let's explain the effect of keratin on hair. This structural protein affects the structure, appearance and condition of the hair. Did you know that keratin co-builds the hair? It's a major building block and that is why we need to keep delivering it. The body often fails to produce the optimal amount.
Which hair type is Nanoil Keratin Hair Mask best for?
This is a perfect mask for any hair type. Because it is based on keratin, it's best for damaged hair which needs immediate rescue treatment, but it works great even on healthy hair: don't wait until hair gets worse. Prevent damage by delivering keratin molecules, keeping the hair healthy, strong and fabulous.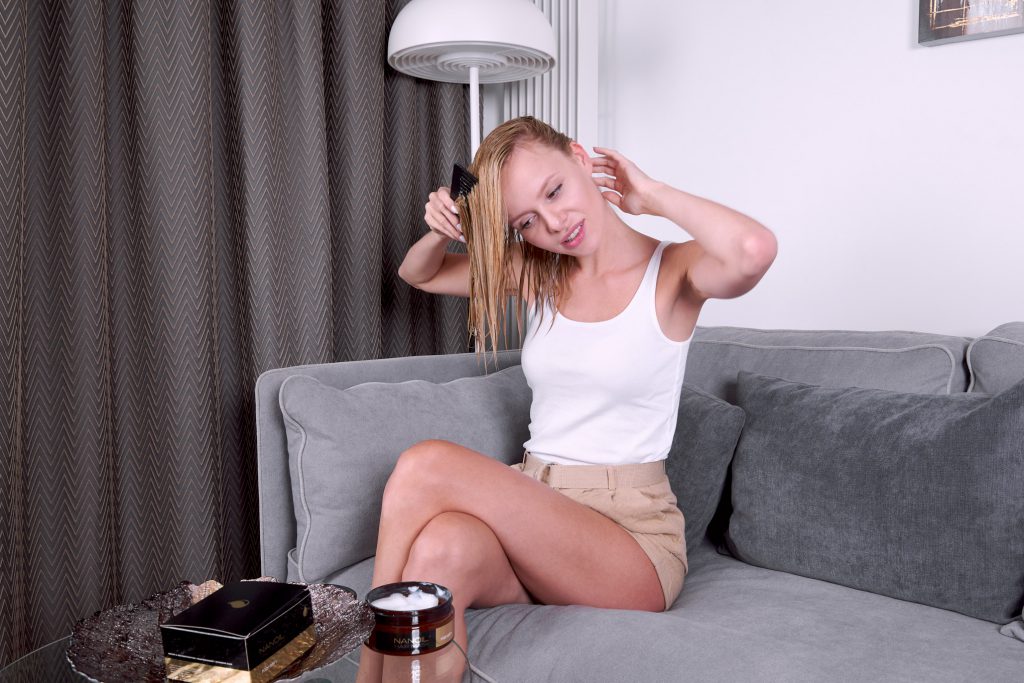 Recipe for your best hair ever: how to use the Nanoil mask?
 WASH YOUR HAIR. Try Nanoil micellar shampoo which clears hair of toxins, product buildup, dust, oil excess, etc.
TOWEL-DRY GENTLY. Be gentle while squeezing the excess of water.
TAKE A PORTION OF NANOIL KERATIN HAIR MASK. You don't need much. A small amount is enough to cover the hair evenly.
PUT ON A SHOWER CAP (optional). The heat makes products work better because it opens up cuticle scales and hair gets more absorbent. This trick is brilliant for damaged hair. Of course you can skip it. Leave the mask in for around 20 minutes.
RINSE THE MASK AFTER 15-20 MINUTES. Use cool water for final rinsing to close the cuticles and make the hair resistant to damage and loss of water.

Benefits of Nanoill Keratin Hair Mask
You will spot the improvement after just one application: the beautifying effect of panthenol makes hair look stronger, healthier and shinier. The end to unruly, dry, tangled strands!
Just a few weeks with the repairing keratin make the hair healthy and strong again: damage-proof, lovely-looking, having a deep color that stuns. The Nanoil keratin mask prevents color fading and enhances the hair shine. Your hair has a chance to always look its best as if you got a treatment done at the salon!
Where to buy Nanoil Keratin Hair Mask?
Go to www.nanoil.co.uk to check all marvelous beauty products from Nanoil!