Are your brows thin, lack definition, and you struggle with gaps and sparse areas? No more! A revolution in brow styling has arrived. It's the practical kit for brow lift and lamination – Nanobrow Lamination Kit. It allows you to create perfect looks for any occasion and always look spectacular!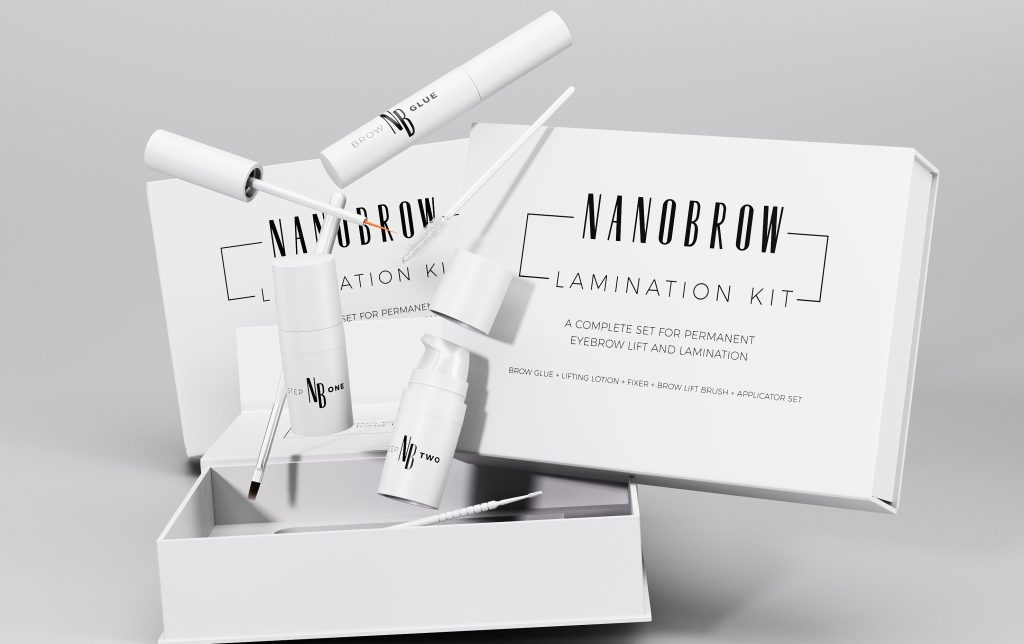 Nanobrow Lamination Kit contains everything you need to create fabulous and long-wear eyebrow styling. You can finally achieve the effect of precisely shaped brow hairs with minimum effort. This kit leaves your brows thicker, voluminous and maximally defined, yet still natural.
Nanobrow Lamination Kit – brow lamination kit for beauty salons and home use
If your eyebrows are always unruly and you struggle with camouflaging sparse areas, you don't have to worry any longer. This kit ensures your arches always look brilliant. Whether your brow hairs stick out in the wrong direction or need definition and volume, this lamination kit is for you!
Nanobrow Lamination Kit was created for long-lasting brow lift and lamination treatment. It lets you shape your brows exactly the way you want. Your eyebrows maintain the desired shape for weeks! Even beginners can master this extremely durable and professional kit.
Long-lasting perfect eyebrows with the brow lift kit from Nanobrow
This kit for brow lift and lamination was created for every woman who wants to improve the look of her brows. Nanobrow Lamination Kit contains everything you need to keep your brows in check for a long time. No more eyebrows with no definition!
Eyebrow lamination intensively improves the appearance of eyebrows, while adding elasticity, making them easier to style. There is no better, faster, and easier way to improve both the look and condition of your brows. The treatment gives the eyebrows a new definition, camouflages gaps and sparse areas, and leaves them looking voluminous.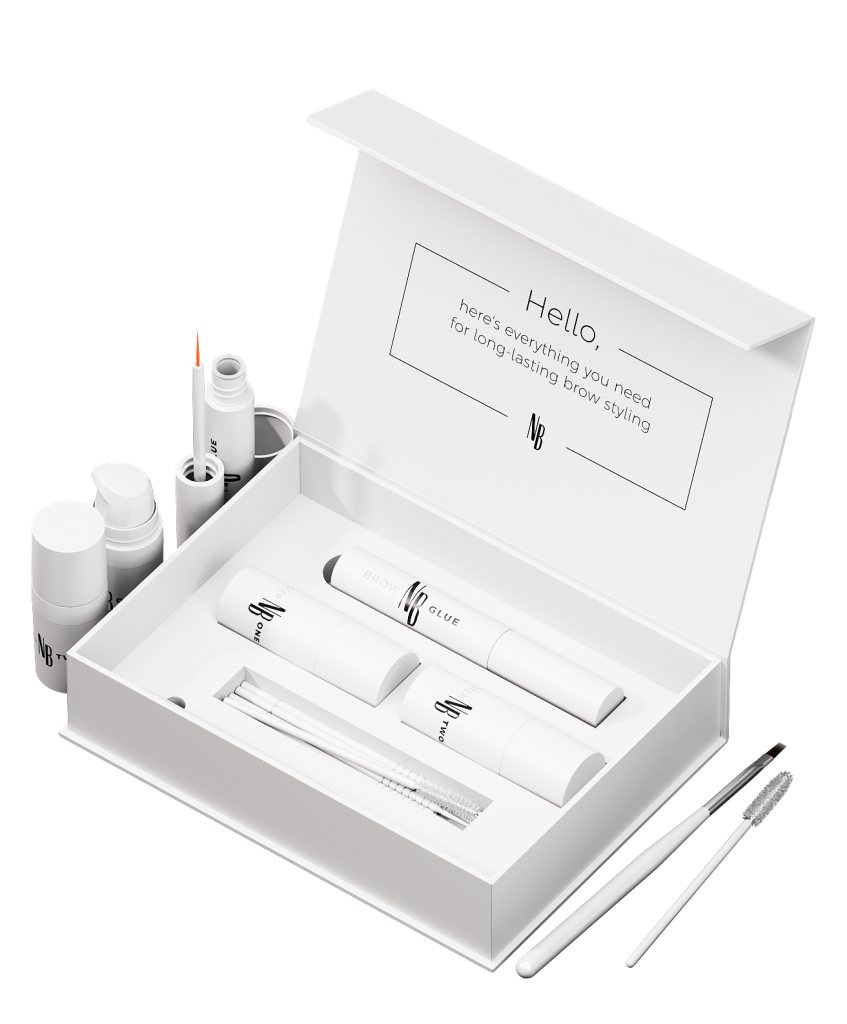 No more unruly brows! Discover the kit for at-home brow lamination – Nanobrow Lamination Kit
Eyebrows with sparse areas that are difficult to style will no longer be your bane. The perfectly formulated products with carefully-selected ingredients can tame them and add volume while delivering long-lasting effects!
Eyebrow lamination is recommended for all brow types, especially thick, unruly and sparse ones. This treatment perfectly complements brow tinting procedure. The effects are captivating and last for 4 to 6 weeks. Your eyebrows look visually stronger, healthier, and full of natural shine. They stay in their correct shape, so you don't have to worry about their look. They finally become thick, shiny, and easier to style. This DIY eyebrow lamination kit lasts for up to 10 individual treatments, so it's also an exceptional time and money saver.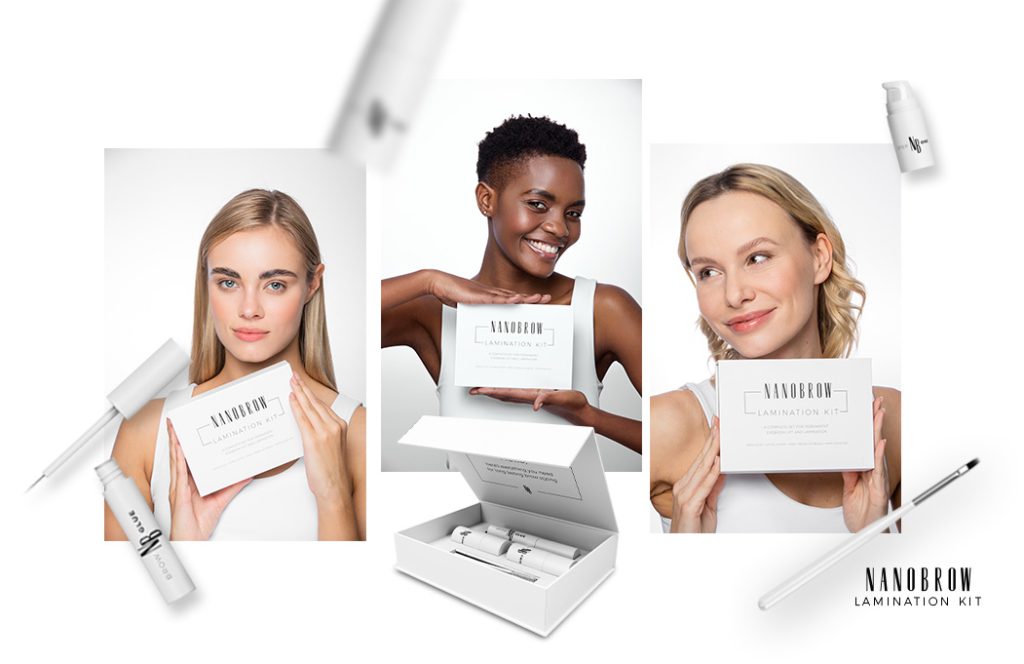 Nanobrow Lamination Kit for easy eyebrow lamination at home – do it yourself!
This is a popular kit for professional brow lamination among women. Precisely refined formulas, easy application, and brilliant results make the Nanobrow lamination kit receive glowing reviews from women around the world. Beauty professionals who value the best quality are also reaching for the Lamination Kit.
Laminate your eyebrows at home step by step:
Remove your makeup properly with an oil-free product (like Nanobrow Micellar Makeup Remover).
Apply a little glue on your eyebrows using a convenient applicator. Wait 25-50 seconds.
Use the brush to apply the eyebrow-lifting product on your eyebrows. Apply it, starting from the inner brow edge, shaping the eyebrows in your dream direction.
Leave the product on for 5-8 minutes, depending on the susceptibility of the hair. Remove it with a dry cotton pad.
Using a brush, apply the fixer on the eyebrows, styling brow hairs in the desired direction. After 5-8 minutes, wipe it off with a moistened cotton pad.
Brush through your brows with a spoolie and enjoy exceptional styling for 6 weeks!
Learn more at www.nanobrow.co.uk, where you can also discover the other brand's cosmetics that perfectly complement each other.